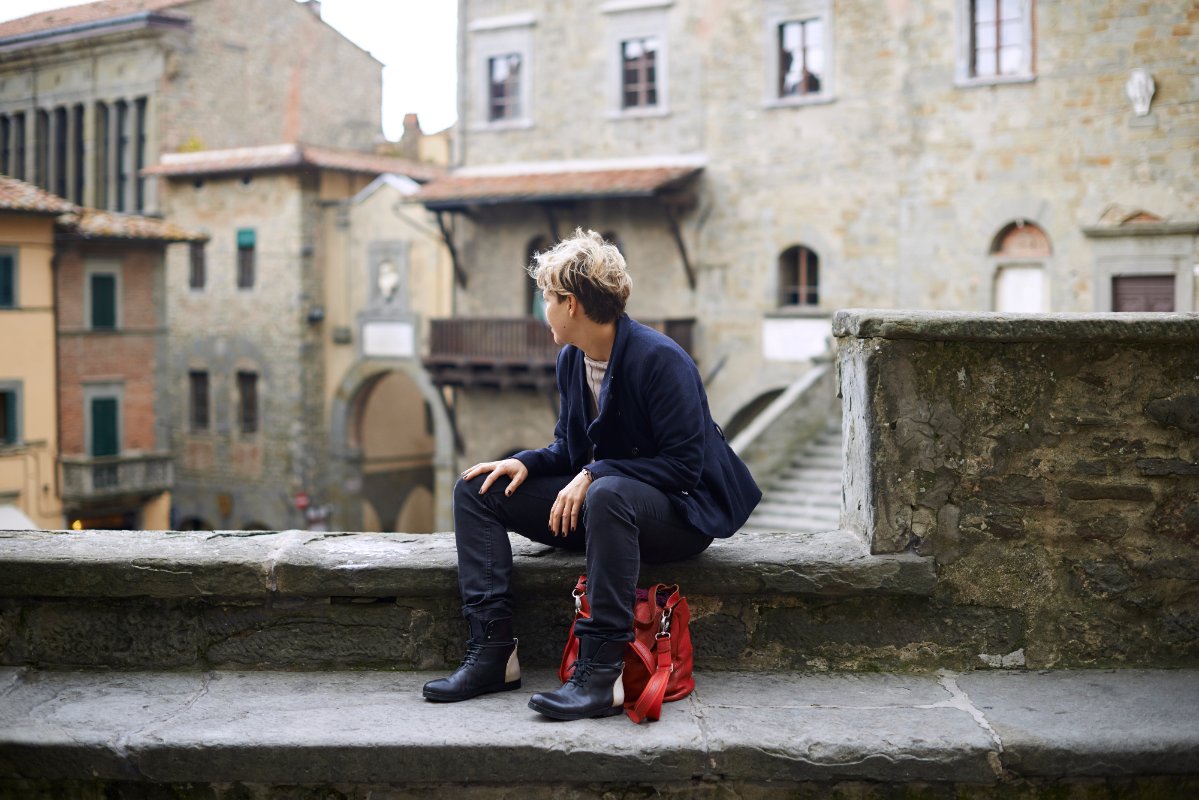 Florence Archaeological Museum: 10 good reasons to go
This is a guest post from Marina Lo Blundo, an archaeologist and travel lover who blogs about her travels around the world (in Italian though - see I viaggi di Marina e Lorenzo). I learned a lot about this museum thanks to her, and you can too!
The National Archaeological museum of Florence is the least known of the large Florentine museums, in part perhaps because most people associate Florence with the Renaissance and so they figure there can't be anything interesting here. However, there are a lot of good reasons to include this museum in your visit to this city: here are 10 of them.
1) The Egyptian Museum (Il Museo Egizio)
Did you know that in 1829, an Italian Egyptologist Ippolito Rosellini worked alongside Jean-François Champollion, the man who translated heiroglyphics! He returned home with a lot of treasures that were installed in the museum in the late 19th century; these include canopy vases, sarcophaghi, statues, mummies, stele (carved slabs), a wooden chariot from Tutankamon's time, and various wooden and cane objects. Kids and adults will all love the fascinating rooms set up to evoke an Egyptian temple or a Pharoah's tomb, with faux columns, heiroglyphics, and a ceiling painted to look like a starry night.
2) The Chimera of Arezzo
The roar of this famous Etruscan bronze ought to call over hundreds of visitors. Found and sold at Arezzo in 1500 (thus its name), it is a large bronze wtih a lion's head and body, a goat's head on his back and a serpent's tail. This mythological beast is the enemy of the hero Bellerofonte who rides winged Pegasus. On the Chimera's rare leg we read an Etruscan inscription,
tincsvil
, which means gift or offering, in this case to the god Tinia, the Etruscan Zeus. [see photo above]
3) The Arringatore
In the same room as the Chimera, don't miss this other famous bronze, the
Arringatore
, a man dressed in the typical roman toga, with fine sandals on his feet, and one raised arm that seems to ask silence of a crowd. This statue also has an inscription in Etruscan, and that's how we know that the Arringatore's real name was
Avile Meteli
; based on his pose and clothing, he must have been an important political figure in his city, which might have been Perugina in the 2nd century BCE. See how much we can learn from the elements of a statue? As with the Chimera, the Arringatore deserves observation of each and every element; it's a real masterpiece of Etruscan and generally Ancient art. Currently it is on loan to Paris but it returns in early 2011.
4) Larthia Seianti Sarcophagus
Larthia Seianti
was a rich woman from Chiusi in the South of Tuscany. She was buried in a splendid sarcophagus that depicts her half-lying-down on the
kline
, the kind of bed that Etruscans used during banquets. She is dressed in sumptuous and colourful clothing, and highly ornated by jewelry. Beside the sarcophagus are objects buried with her: small perfume-holders, clips, a metal ear-cleaning device, and a specific coin (Charon's obolus) that they believed was necessary to pay to be transported to the afterworld.
5) Amazon Sarcophagus
Another colourful Etruscan sarcophagus worth admiring is this one dedicated to the Amazons, so-called because all four of its sides are painted with the battle between men and Amazons, those warrior women of Greek myth. The scene is highly dynamic with its men and horses that assault armed women, women on horses who kill fallen men… not a single scene is repeated across the work and the effect is truly amazing.
6) The Pesaro "Idolino"
This is the name given to a bronze Roman statue that was discovered in 1500 in Pesaro. It's a small statue that depicts a nude youth in a classical pose that reminds us of Greek statuary. When he was discovered he had some remains of vines in his hand, and thus he has been identified with the god of wine, Bacchus. Thus he became a "little idol" (
idolino
) and was mounted on a bronze base decorated with wine-related motifs. In reality, we now know that he is not at all a god. He was simply a young man holding a vine upon which one could hang one's lantern to illuminage banquets held in the roman villa in which he was found! God or lamp, it's still a splendid and precious work of Roman art.
7) The François Vase
This is the world's most famous Greek Vase. It is named François after its 19th-century discoverer, Alessandro, who found it in the tomb of its noble patron near Chiusi. It is a large
krater
, a type of vase used during banquets to hold a large amount of wine, from which attendees then drew wine for their own cups. Its fame is due to its particular black figure friezes of important mythological events. Just to name a few, these include the funeral games for the death of Patroclus, the return of Theseus from Crete after his victory over the Minotaur, and the wedding of Peleus and Thetis. Each figure and each object is labelled in Greek. [
Editor's note: These inscriptions are useful in the identification of similar types on other works.]
The artist's names are also signed on the vase: Kritias and Ergotimos.
8 ) The Minerva of Arezzo
Like the Chimera, the Minerva is another large Etruscan bronze statue. It's so important that when it was restored two years ago it was sent all the way to Japan for a special exhibit; in fact it's on its way back home in the next few days.
9) The Medici Hallway (Il Corridoio Mediceo)
The building that now belongs to the museum belonged to the Medici Family in the 17th century. This corridor contained one of the family's secrets: a girl was born to them, probably disabled, who they did not let out in public. In order to permit her to participate in the mass at the nearby church of Santissima Annunziata, they built a narrow covered corridor from the museum's second floor (primo piano in italian) to an opening that looked into the church. Here, unseen by other participants in the Mass, perhaps she could momentarily be distracted from her situation as prisoner inside her own house. The Medici Corridor is unfortunately only open on the occasion of special exhibits of Etruscan and Roman coins that take place on occasion – this is really too bad as it's a secret worth sharing.
10) The Archaeological Garden (Giardino Archeologico)
When the museum was created in the late 19th century, its director felt that it would be incomplete without the actual tombs from which many etruscan objects were removed, so he had a few of these dismounted and put back together right there in the garden of the museum. Thus visitors could see the great varity of funeral monuments used by the Etruscans! There are tumulus, chamber, and "dado" tombs. The garden is open for visits only on Saturday mornings (and only if it is not raining), but if you can get in, it's worth the price of admission.
Visiting information
If these 10 reasons to visit have convinced you, you'll need to know the opening hours and the following useful information. Opening times: Tuesday to Friday 8.30 - 19.00 (last entry 18.15); Saturday and Sunday 8.30 - 14.00 (last entry 13.15). Costs 4/2 euro. The Museum entry is on via Capponi in Piazza Santissima Annunziata.
A little known secret:
At the archaeological museum you can reserve a ticket for the Accademia or Uffizi!
It works like the telephone booking office but if you're here in person, this is a great solution. Reservation costs 4 euros per ticket (+ticket price), just as it does via phone or internet.
You might also be interested in