Le feste più belle nei borghi toscani dedicate ai prodotti del bosco
Castagne e funghi: a caccia dei sapori d'autunno in Toscana
Per gustare le delizie dell'autunno in Toscana niente di meglio di una bella gita fuori porta in campagna o ad alta quota: le sagre dedicate ai sapori del bosco sono l'occasione migliore per regalarsi un weekend fuori città. La castagna è la regina dell'autunno e sono tantissimi i borghi toscani che la festeggiano con il dovuto rispetto e con mille ricette diverse, non per niente una volta era l'unico frutto su cui si basava l'alimentazione della popolazione.
You might also be interested in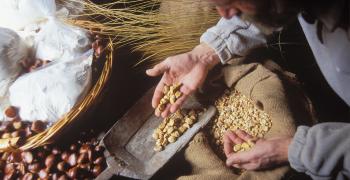 Learn more
Food and Wine
Olive oil, wine, truffle and other culinary delights make up the excellence of Tuscan gastronomy.
continue...