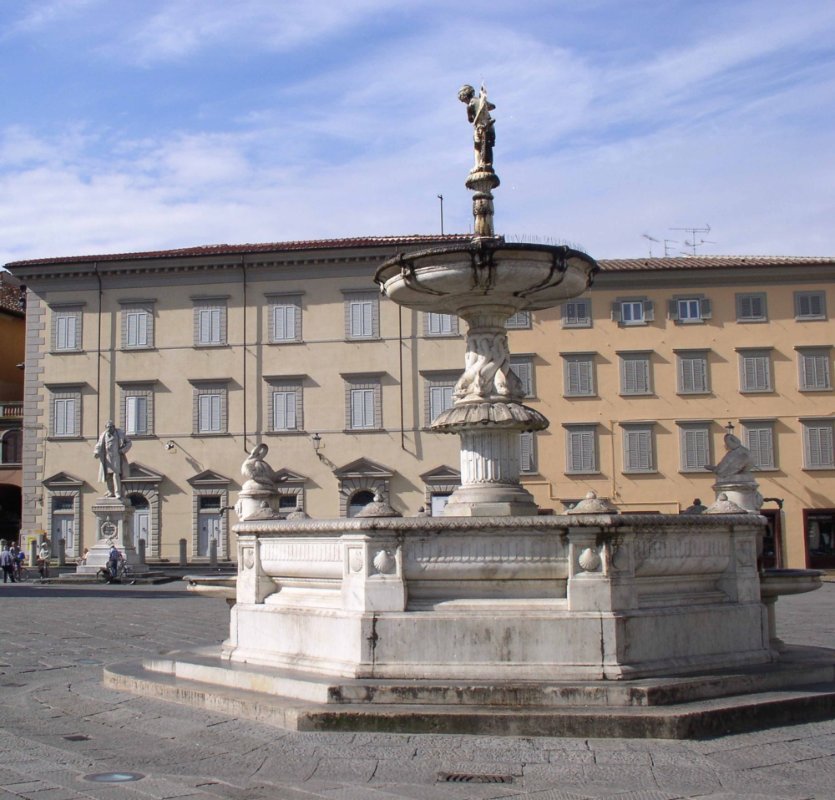 Hamlets, districts and squares
Piazza del Duomo in Prato
At the heart of the historic centreIn the heart of the city's historic centreIn the heart of the city's historic centre
Prato's piazza del Duomo occupies the middle of its historic centre, the area, in fact, where the oldest nucleus of the city developed. This place was called Cornio, documented as early as the 9th century and probably founded by the Lombards, near which stood a little village and parish church dedicated to Santo Stefano.
The piazza, large and well-structured, was developed to serve the parish's baptistery, which later became the cathedral. Since the 14th century, the piazza has been a theatre of festivals, markets, outdoor games and, most importantly, the display of the holy belt, which summoned and still summons today crowds of the faithful who offer their devotions to the Marian relic.
The piazza is framed by buildings mostly 14th-century in origin. On the south side looms the 19th-century Palazzo Vestri, in front of which stands the statue of Giuseppe Mazzoni, a politician from Prato, sculpted by Alessandro Lazzerini. The Bishop's Palace sits to the side of the cathedral and opposite the Palazzo Dragoni, which was restructured in the 1800s.
In the middle of the piazza we find the 19th-century Pescatorello (nicknamed the Papero Fountain), sculpted by Emanuele Caroni and Ulisse Cambi in 1863.
Prato
In the heart of Tuscany, a city of art and prestige
If there is one city that can impress those looking for lesser-known destinations, it's Prato. Considering how the city is presented by the press, visitors will be surprised to discover an elegant and well-preserved historical city centre, as impressive as the most famous Medieval Tuscan cities. ...
Morekeyboard_backspace
You might also be interested in