After the Tuscan sunset
Nightlife around Tuscany
Travelers regularly fall in love with the easy-breezy Tuscan lifestyle during the daytime: morning coffees at the bar countertop, long lunches, afternoon strolls. But the joie de vivre that's such a definitive part of the region's DNA extends past the evening hours and well into the night. From casual lounges and music clubs to more luxurious locales, many of Tuscany's after-dark venues have attracted international visitors for decades.
If glitz, glamour and star wattage are what you're after in a nightlife destination, turn to the vibrant Versilia region. Resort towns like Forte dei Marmi and Viareggio have long been frequented by fancy clients and are well known as luxury destinations. The busy and boisterous Carnival season, during February and occasionally March, is a time of celebrations and elegant masquerade parties that easily rival those in Venice, but the spirited nightlife lives on year-round.

Masks, confetti and costumes not your cup of tea? Exclusive discos—often with a long history, a beach link, or both—dot this part of Tuscany. Jetsetters have long flocked to Forte dei Marmi's signature venue La Capannina di Franceschi, open since 1929, or to Marina di Pietrasanta, with its big-name spots like Bussola, where major Italian and international performers, including Mina, Ray Charles, Miles Davis, and Fabrizio De André, have all been past guests.
For those looking for something slightly more gritty than glam, cutting-edge Camaiore is the capital of house music in Versilia, having founded Kama Kama, the region's main house haunt. The historic venue's original structure burned down in 2012, but a repurposed "beach club" remains active, with international DJs often taking to the consoles.
Prato & Florence: for hip music lovers
To venture further into the "underground" vein, Tuscany's textile city of Prato is the place to be. Its skinny jeans-sporting hipsters regularly hang out in converted industrial spaces, ex-warehouses, and spots of noteworthy architectural interest, including the former church of San Giovanni, now an exhibition venue and intimate concert hall; the former factory (Ex-Fabrica), which regularly hosts concerts, aperitivi, readings and late-night parties; and Capanno Blackout, a members-only cultural association where heady music reigns supreme. Near-abandoned areas of the city have undergone a revival to become nightlife hubs: head to Via Settesoldi, Via Santa Trinita or Via Pugliesi to see some examples of "urban regeneration"
In the summer, things get hotter in more than one sense: many seasonal venues including the Sant'Orsola, Buonamici and Fabbrichino gardens host cultural events and offer pleasant outdoor spaces for a night among friends in the open air.
Florence in 2018 may not have an Ibiza-like reputation, but it was actually a Tuscan nightlife stronghold in the 1960s: in particular, the Space Electronic Disco on via Palazzuolo was a cornerstone for the local counterculture where "happenings" and artistic installations regularly took place. No longer a beacon of the avant-garde, it's nonetheless a popular spot in the Tuscan capital, though those determined to hear Europe's most esteemed DJs typically head further outside the center to Tenax.
Maremma: for off the beaten track travelers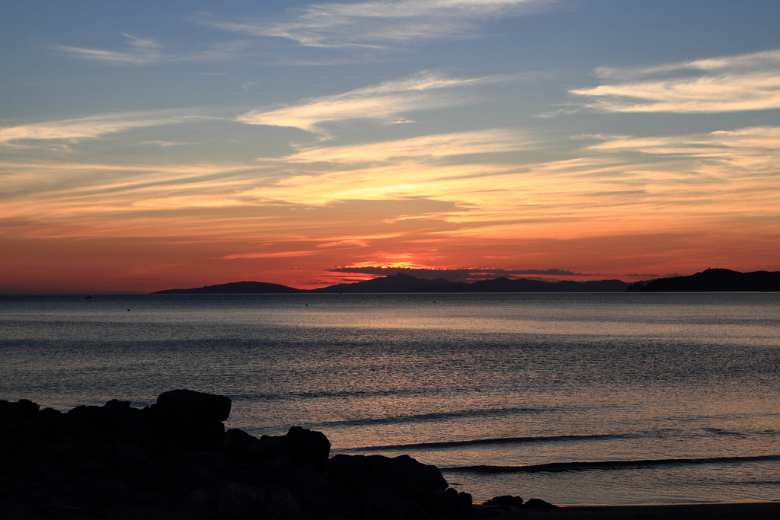 If your travels will take to you Tuscany's "wild south" – specifically, the Maremma – Follonica is where the night owls flock. They're usually headed to Tartana, an iconic disco which recently celebrated its 50th anniversary (it opened in 1968, a landmark year around the world for its spirit of student protests and cultural reform). Performers in its golden age included Italian giants like Lucio Dalla, Massimo Ranieri, Ornella Vanoni, Gianni Morandi, Renato Rascel, Nico Fidenco, Lola Falana and Minnie Minoprio, just to name a few.
Beyond the big-name clubs, Maremma, along with most of Tuscany, is home to hole-in-the-wall cafes, wine bars and outdoor eateries that offer the perfect ambience for a nightcap. Whether you're into hard-hitting house music or more of a low-key night out with friends and fellow travelers, Tuscany's nightlife scene has something to suit you.
You might also be interested in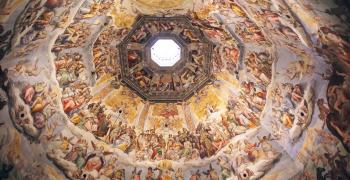 Learn more
Art and Culture
Tuscany is the cradle of the Renaissance and known all over the world for its immense artistic and cultural heritage.
continue...