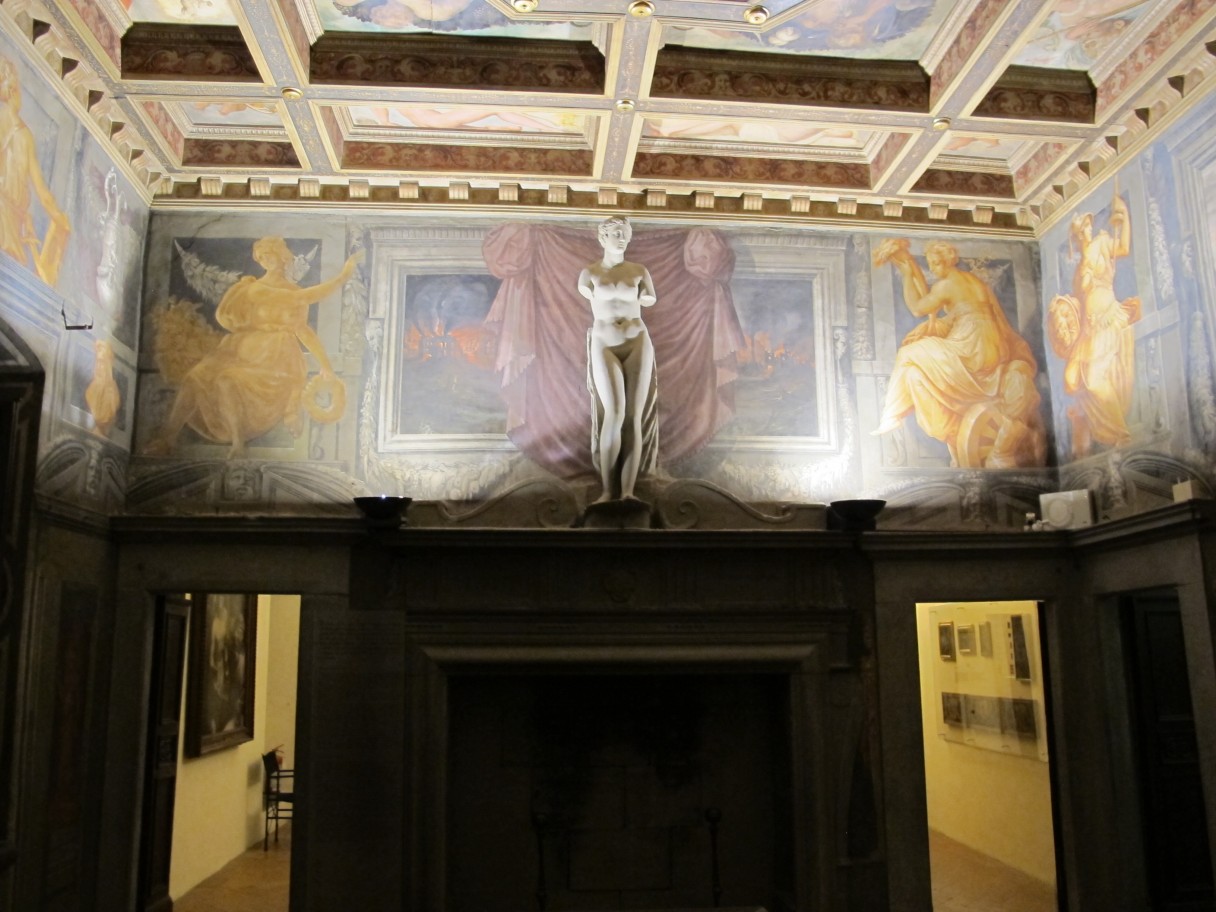 account_balanceMuseums
Vasari House Museum
The building is a rare example of an artist's house from the late Renaissance
The Casa Vasari House Museum of Arezzo is dedicated to the painter, architect and sculptor Giorgio Vasari. Born in Arezzo, he bought the building in 1511, before restoring and decorating it with the help of his pupils between 1542 and 1548. After his marriage to Niccolosa Bacci, the daughter of a wealthy merchant from Arezzo, the artist inhabited the house for several months (1550) until new work obligations compelled him to move to Rome and eventually Florence.
The visit allows you to experience one of the few preserved examples of an artist's house of the late Renaissance, arranged across three floors and equipped with a roof garden. On the main floor you find the apartment with the Room of Fame and the Arts, the Room of the Muses, the Room of Abraham and the Hall of the Chimney Place, decorated with frescoes and tempera paintings by Vasari and his pupils, with allegorical and festive subjects.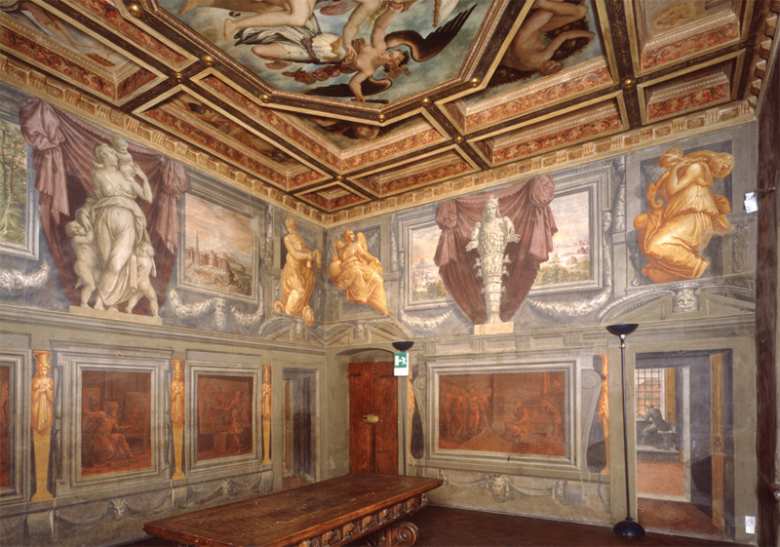 Around fifty paintings from the sixteenth century are also arranged across the rooms, supplied from archives of the Florentine galleries, documenting the work of several artists shaped in Vasari's school and the environment in which the painter lived and worked. Of particular significance, other than the frescoes and the paintings of Giorgio Vasari, are those of Mannerist painters such as Mirabello Cavalori, Maso da San Friano, Francesco Morandini also known as il Poppi, Giovanni Stradano, Santi di Tito, Alessandro Allori, and Jacopo Zucchi.
For those who plan to visit the medieval historic center of Arezzo, this house-museum is a must see you cant' miss.
Info: museistataliarezzo.it
Arezzo
A historic treasure chest, home to well-known names such as Vasari and Petrarca
The city of Arezzo, situated in the South-West of Tuscany, rises up a hill which takes in 4 valleys: Valtiberina, Casentino, Valdarno and Valdichiana. The city has deeply historic origins, and is – although this is a little-known fact – even older than Alexandria in Egypt! ...
Morekeyboard_backspace