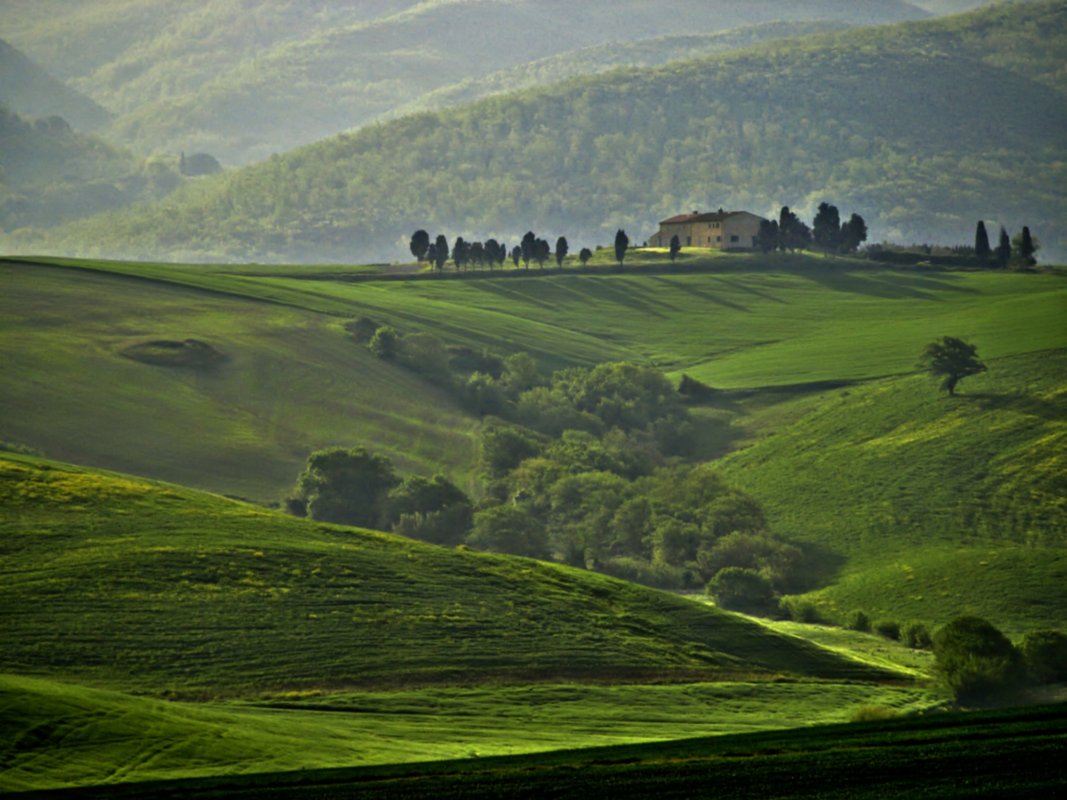 Orciano Pisano
A town surrounded by the gentle and evocative landscape of the Pisan hills
Orciano is located in the Pisan hills between Val di Tora and Val di Fine, only a few kms from the sea. The first written evidence of a town here dates back to the year 765. The document in question is conserved in the Arcivescovile Archive in Pisa. The town was known for its medieval castle from the thirteenth century on and went by the name of 'Ursiano'.

Church of San Michele
This church was built by Grand Duke Leopoldo II to replace an older church which used to be at the far edge of the town and which was declared unsafe in 1834. The first stone of the new church was placed in 1837 but unfortunately, an earthquake on 14th August 1846 destroyed the newly built church. It was subsequently rebuilt and construction was completed on 24th April 1847. The church has a Latin cross shape and is vaulted. It 47m long and 18m wide with eight columns that support the archways.

Oratory of San Agostino and Santa Monica
The first documented evidence that exists concerning the Oratory dates back to 1624 and is held at the Arcivescovile Archives. The Oratory was set up to help dying parishioners, organise funeral transport and take care of official paperwork when someone passed away. Today, the Oratory has be turned into a Sala Parocchiale (a kind of town hall) with a stage for local theatre productions.

Pieve Vecchia (Old Church)
What today goes by the name of 'Pieve Vecchia' used to be a church dedicated to Madonna and Saint John the Baptist which oversaw many smaller churches and chapels in the surrounding countryside. In 909 the area where it stands was known as 'Colle Pintioli or Pinzuiti'. It later became known as 'Pievaccia di Colle Pinzuto' and then 'Scotriano'.