Wine, olive oil and honey
Chianti DOCG
The most popular Tuscan red
Category
Wine, olive oil and honey
Origin
Arezzo, Florence, Pisa, Pistoia, Prato and Siena
Consortium
Consorzio Vino Chianti DOCG
This famous red wine is made in a vast area covering about 14,000 hectares by more than 3,500 estates located in the provinces of Arezzo, Florence, Pisa, Pistoia, Prato and Siena. It is bright ruby red in colour, tending towards garnet as it ages, and a dry, fruity, slightly tannic flavor. Thanks to its taste, history and high quality, today Chianti is one of the most important symbols of Italy worldwide.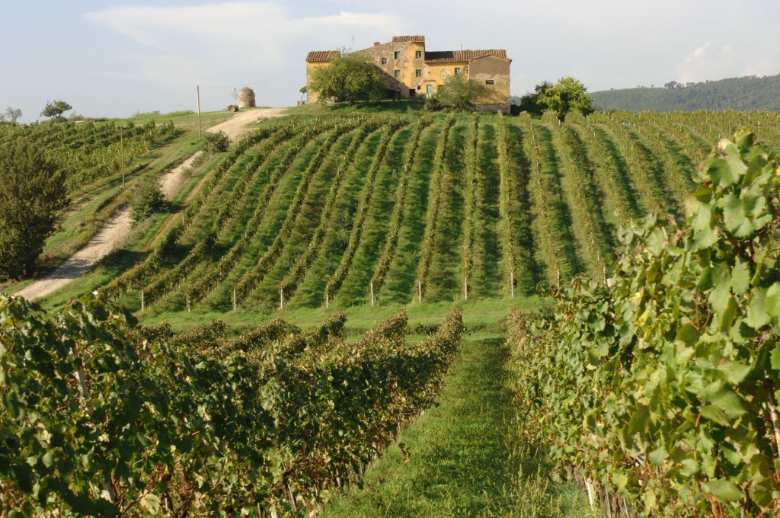 As for many Tuscan reds, the soul of Chianti is the Sangiovese grape. Each bottle must contain from 70% to 100% Sangiovese, only blended using other red and white specific grape varieties (no more than 10% white grapes and a maximum of 15% of Cabernet Franc and Cabernet Sauvignon). According to the area of production, you can find 7 kinds of Chianti DOCG:
Colli Aretini as normale or riserva*
Colli Senesi as normale or riserva
Colli Fiorentini as normale or riserva
Colline Pisane as normale or riserva
Montalbano as normale or riserva
Montespertoli as normale or riserva
Rufina as normale or riserva

*Riserva: may only be used for wines that have been aged at least two years longer than normal wine. You can also find bottles of Chianti Superiore. They are produced in any of the Chianti sub-regions and represents the expression of the quality mark reserved to the best wines.
Chianti Classico, contrary to what many people think, is not a kind of Chianti DOCG; it's a different wine made in the area between Florence and Siena known as the Chianti area.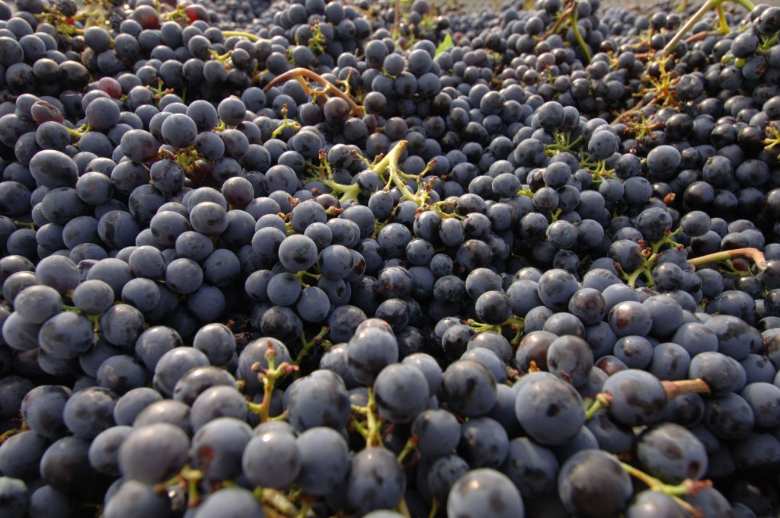 Many disputes exist to determine how old Chianti is, including the meaning of the name: for some, it means "flapping wings" or "screaming and sounds of horns" or maybe it comes from Clante, a very common Etruscan name. The winemaking culture in Tuscany occurred thanks to the Medici family. In 1716, the Grand Duke of Tuscany, Cosimo III, defined the boundaries of the Chianti production area, stretching between the cities of Florence and Siena. The "Chianti" area was where "Chianti" wine was produced. The Gallo Nero (black rooster) symbol was chosen immediately, a historical symbol used by the Military League of Chianti. In the same period, for commercial reasons, the wine began to be produced outside the Chianti region, delimited in 1716, and this wine was also called Chianti. To differentiate both wines in 1932, a ministerial decree assigned to the historical Chianti area the right to use the "Classico" name. So today we can find both Chianti Classico DOCG and Chianti DOCG.
The Chianti Wine Consortium has been responsible for the quality of the wine since 1927. The Consortium inspects the entire chain of production, including grape selection, vinification, verification of the chemical, physical and organoleptic characteristics, and bottling operations to ensure compliance with the DOCG requirements.
Want to vist a Chianti producer?. Browse this map!
You might also be interested in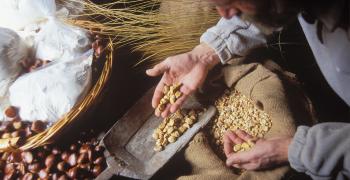 Learn more
Food and Wine
Olive oil, wine, truffle and other culinary delights make up the excellence of Tuscan gastronomy.
continue...