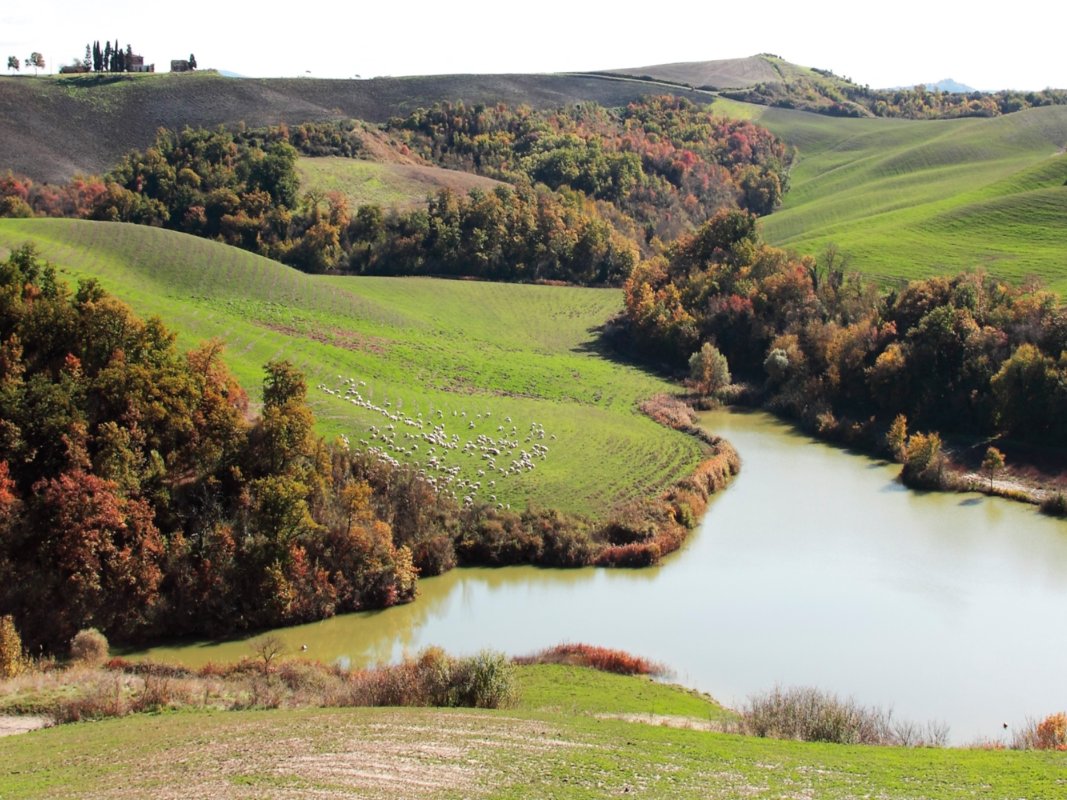 Monteroni d'Arbia
at the gates of siena, on one of the most important tracks of the via francigena
Read the story of Monteroni d'Arbia on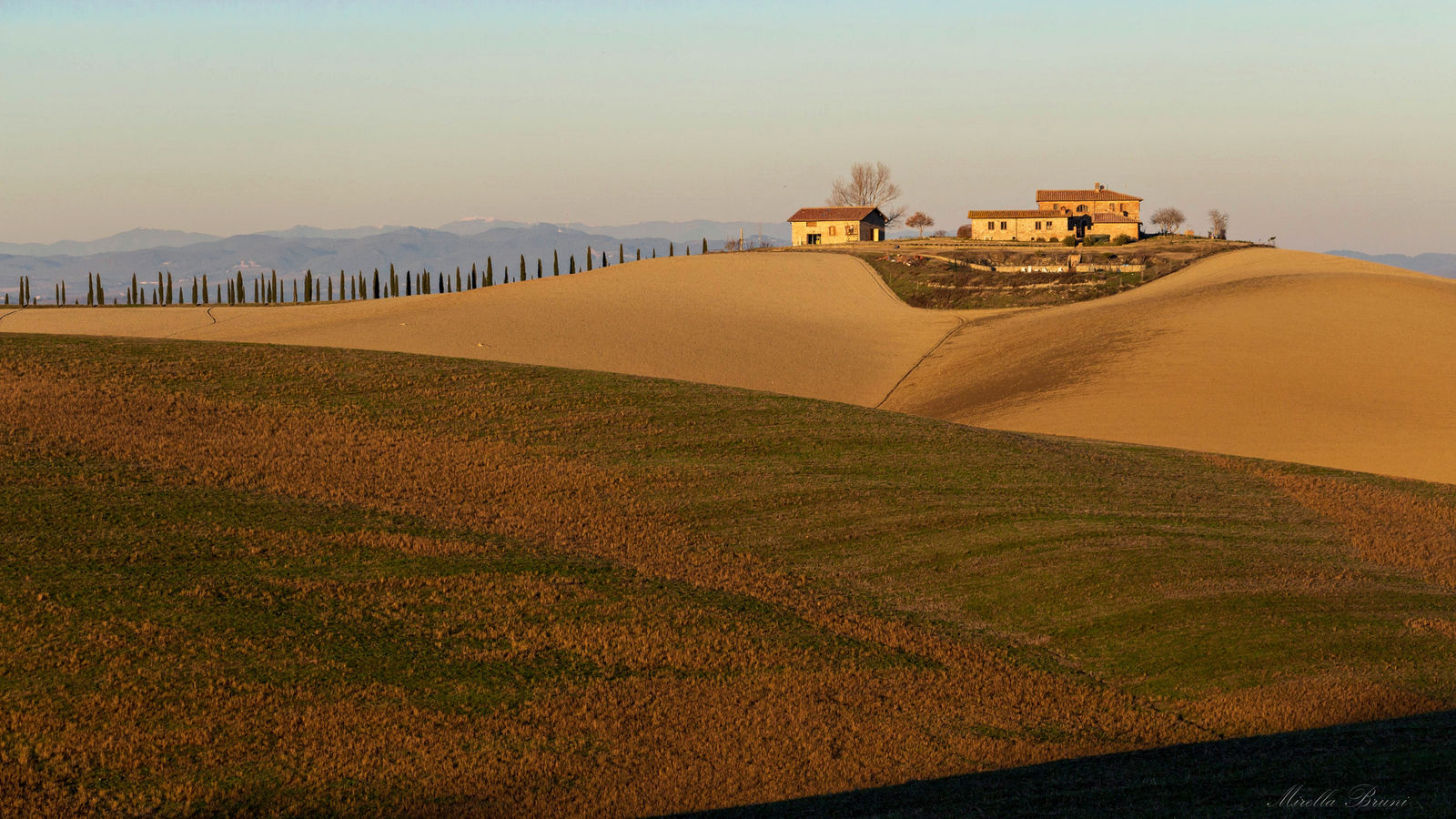 Monteroni d'Arbia
Remember me
Through a series of ephemeral clues, a delicate soul of the Divine Comedy gets connected to a secret spotRead the story
The development of Monteroni d'Arbia is inextricably linked to the transition of the via Francigena, and over time both the village and its land have become key stops for pilgrims who pass through Siena. Monteroni d'Arbia is a gateway to the entire south of the province of Siena, an area of great art and landscapes, made unique by the transit of pilgrims.
The details of the countryside perfectly underline the close relationship between history and nature in this part of the area, especially in Cunaand its Grancia, which could be considered the best conserved ruins of a fortified medieval farm, built in 1224 by the municipality of Siena and the Hospice of Santa Maria della Scala on top of a former 12th-century hospice. Large and still perfectly conserved, the complex consists of a small walled village and a fortress-farm overlooking the square which can be reached by passing the entrance tower. Outside the fortified centre stands the small Church of Santi Jacopo e Cristoforo, from 1314. Not far from there is the Parish Church of Corsano – in the typical Romanesque style – founded in the 11th century and dedicated to St. John the Baptist.
Returning to the Cassia, just beyond Monteroni, there is also the small town of Lucignano d'Arbia, which reveals the origins of the fortress, with its two 14th-century towers and large medieval tower, later transformed into the bell tower of the Romanesque church. The watermill appeared in the 1st century BCE so could almost be considered an ancient industrial installation.
&
TOP ATTRACTIONS IN Monteroni d'Arbia
Social & Web
Find out what they say about us, and tell us about your Tuscany!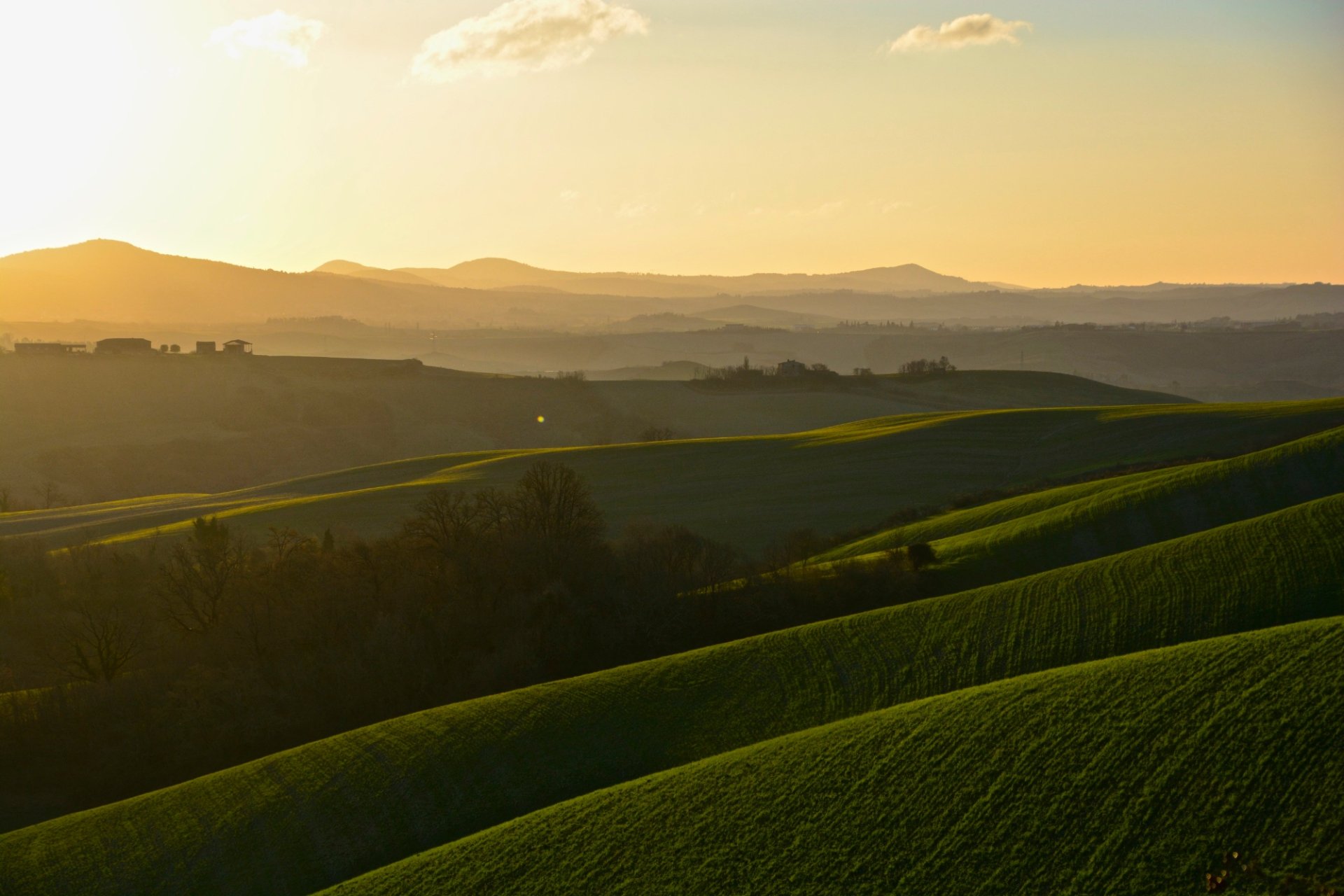 Picture postcard scenery soaked in tradition, history and must-see places
The Siena area (known as the "Terre di Siena" in Italian) is the scenic countryside surrounding Siena, which continues to entice travellers with its beauty just like the times of the Grand Tour. ...
Morekeyboard_backspace