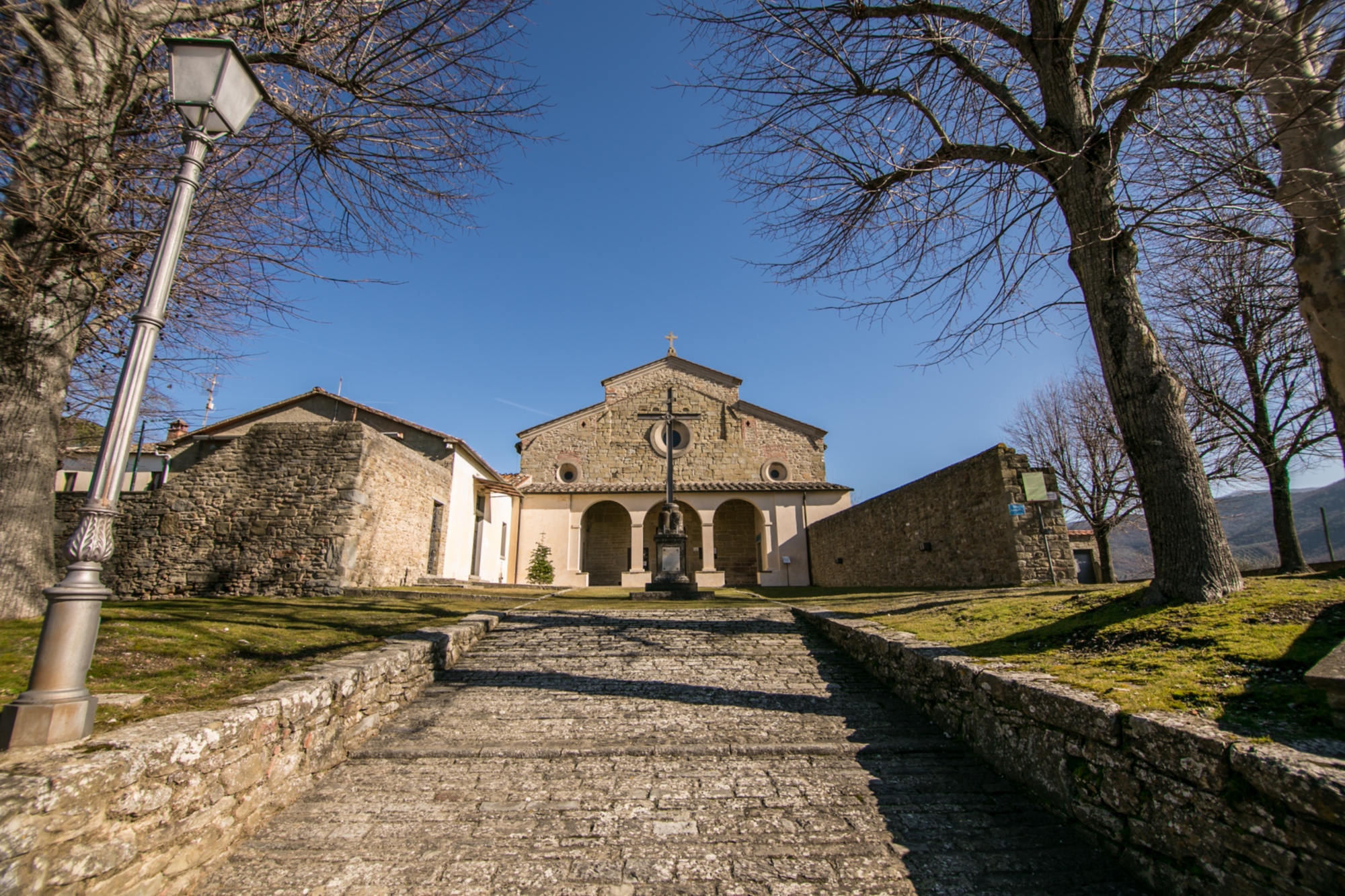 Places of worship
The church of Sant'Ippolito and San Cassiano, Retina
Today known as the Chiesa dei Cappuccini, the church stands in the Pieve a Retina territory, near Castiglion Fiorentino
The parish church of Sant'Ippolito and San Cassiano, today known as the Chiesa dei Cappuccini (Church of the Capuchin monks), is found in the Pieve a Retina area of Castiglion Fiorentino.
The church was closed in the late 1970s for restoration work. These were necessary to bind together the site's various structures, which dated from four different historical periods from the Roman era to the sixteenth century. Indeed, the restorations unearthed the remains of an ancient Roman thermal bath-house, which had been used as the foundations of the medieval - later Romanesque and finally Renaissance - church.
The Romanesque church was designed to the form of a basilica, with columns dividing two aisles from the central nave (the pillars we see are from the Renaissance), and with three semicircular apses at the head of the church. The central nave is covered by a trussed ceiling, while the aisles have cross-vaulted ceilings from the sixteenth century. The façade, which is sheltered by a portico, still bears its Romanesque profile.
Archaeological digs have revealed two furnaces that were used for smelting church bells. The older furnace is more or less contemporaneous with the construction of the Romanesque church, while the more recent was built when the church underwent its following renovation. The practice of forging bells inside the church itself was not unique: there were pragmatic as well as sacred reasons behind it.
Castiglion Fiorentino
A medieval village and Etruscan centre in the Val di Chiana
Castiglion Fiorentino is a historical village in the province of Arezzo and overlooking the Val di Chiana. The town's ancient origins date back to the Etruscans, who assiduously first inhabited it, and then to Roman times. Archaeological excavations in the village's square have uncovered a sacred area dating back to the 5th century BC. ...
Morekeyboard_backspace