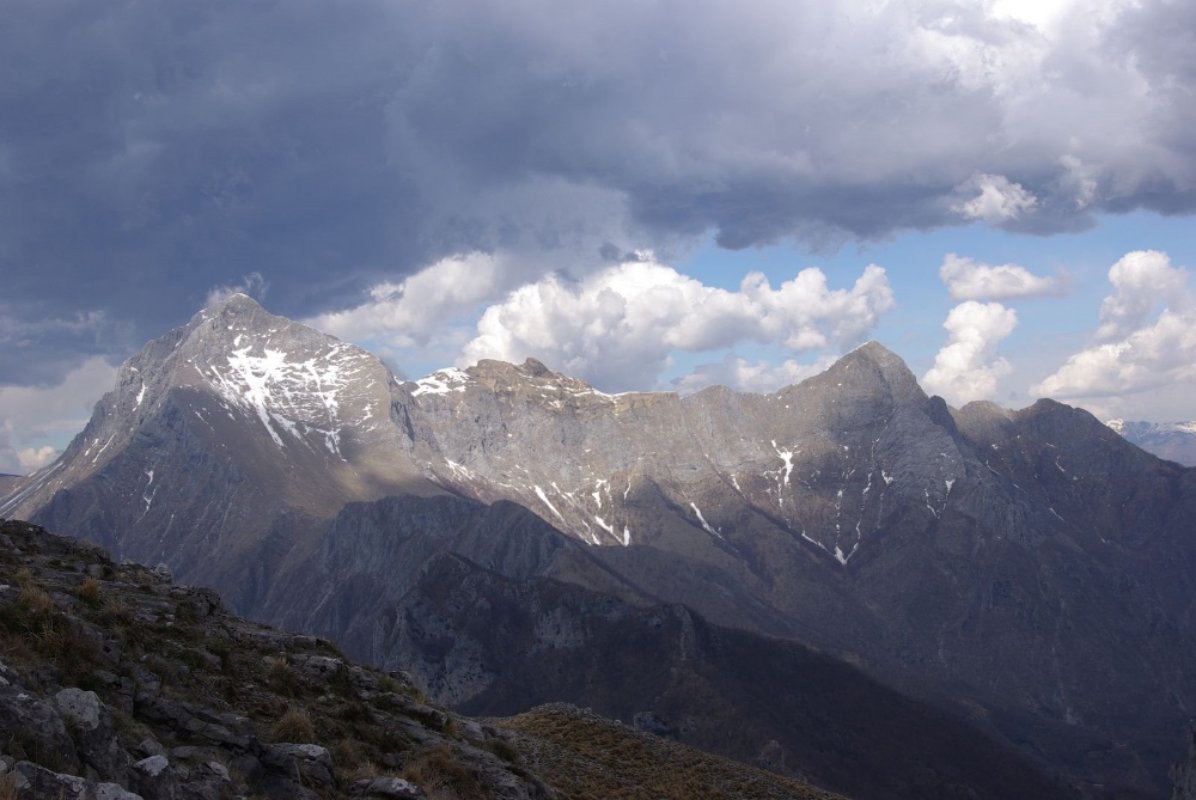 ???.icon?????????
Panie Ring Route
A footpath that winds through an area of outstanding natural beauty
A vast network of trails covers the territory surrounding the Park of the Apuane Alps.
The Italian Alpine Club mentions over a hundred in its guide books, but hikers can also enjoy longer trails within the Comunità Montane such as the ones suggested by hiking clubs likeGarfagnana Trekking, Apuane Trekking, Lunigiana Trekking and Alta Via delle Apuane.

THE ROUTE
The Anello delle Panie (Panie Ring) is one of the area's most fascinating trails. Best visited in springtime, this six-hour hike is not exceptionally challenging. Hikers should leave their cars in the Piglionico area, near the chapel, and start up the CAI n. 7 trail until they reach theRifugio Rossi lodge. Once past the lodge, expect another hour of up-hill hiking along the CAI 126 trail in the Vallone dell'Inferno. Once you reach the peak of Pania, known as the 'Queen of the Apuane Alps (1859m), you'll be met by astounding scenery and incredibly beautiful views. At this point, you'll find that the trail continues downhill toward the Foce di Mosceta and ends at the Rifugio del Freo lodge. From there, follows trails 9 and 127, which will take you around the Pizzo delle Saette, before leading you back to the point of departure.
Source: Intoscana.it
You might also be interested in