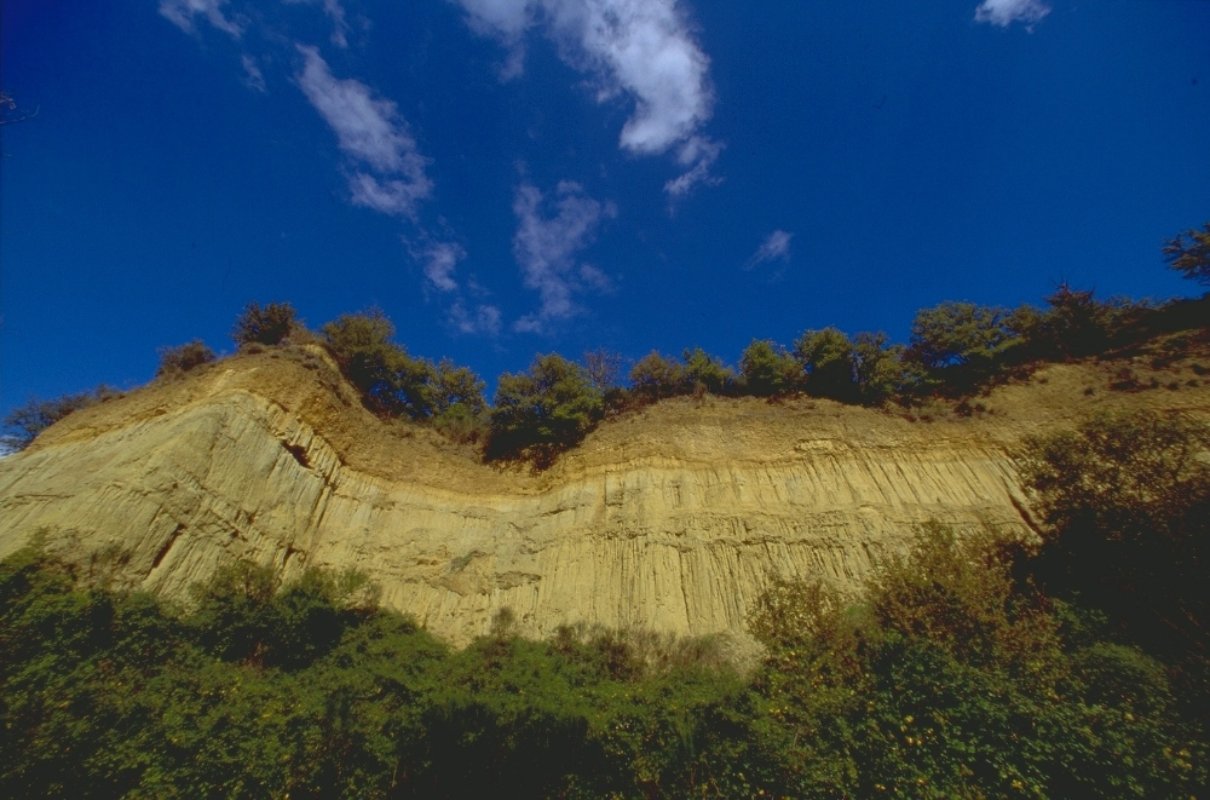 directions_walkTrips
Nature Reserve "Delle Balze"
Discovering the Pratomagno area
Located on the slopes of Pratomagno, the Nature Reserve Delle Balze lies on the north-western side of the Resco Stream; the Ciuffenna Stream runs along its southeastern portion. This territory, which belongs to three municipal administrations, is a protected area characterized by important geo-morphological outcrops.

Geologically speaking, you'll find ample river-swampland deposits of various textures as well as polygenic conglomerates which—throughout the centuries—have sparked the creation of special types of erosion giving rise to stone pilasters and crags. The Pillars of Poggiatazzi and Piantravigne are among the most spectacular formations in the area. The latter is particularly evocative: this small hamlet is surrounded by a natural wall formed by erosion. It is linked to its surrounding territory thanks to bridges.

The Balze area is also important thanks to the presence of wild elm trees which primarily characterize the southern side of the park. Its holm forests, located near Poggiatazzi are noteworthy due to the age and size of the specimen you can find there. The area's heterogeneous environmental setting makes it a perfect habitat for various rare species such as the Apennine frog, the kestrel, the owl, the grand red woodpecker, the redstart and the butcherbird.

Source: Protected areas in the Province of Arezzo
Castelfranco Piandiscò
A small village with a rich history in a breath-taking countryside
Along the ancient Strada dei Sette Ponti, between the Arno and the slopes of the Pratomagno, more or less halfway between Arezzo and Florence, there is the beautiful village of Castelfranco di Sopra. Even the road leading to the ruins is noteworthy: along the way you can admire one of the most striking Tuscan countrysides. ...
Morekeyboard_backspace
You might also be interested in