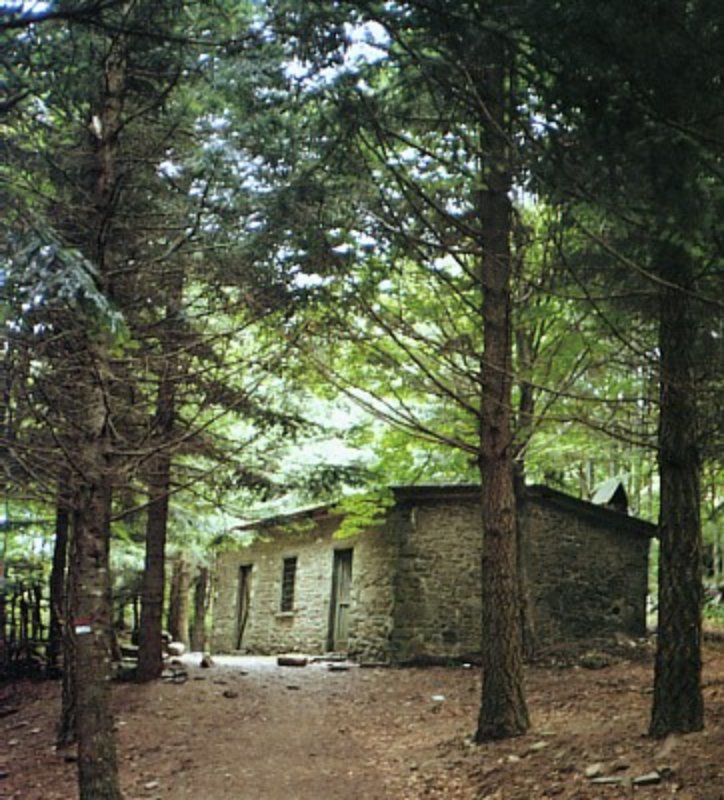 natureNaturalistic attractions
St. Antony's Forest
An area rich in fauna and vegetation
The wooded area of Sant'Antonio is contained within the vast amphitheatre overlooking the centre of Reggello. On the north side it is bordered by the ridge of Poggio Massa Nera (1075 m), follows the main ridge round from Poggio della Risala (1485 m) to Varco di Reggello (1354 m) and is closed off with the secondary ridge of Poggio Castelluccio (1379 m) bordering on the commune of Castelfranco di Sopra, next to the state-property forest area of Pratomagno-Valdarno.

The morphology of the terrain is characterised by valleys in the form of deep crevices, in some areas flanked by rocky slopes. The main mountain torrent is the Resco into which flow the gullies of S. Antonio, the Rota and the Stufa. The woodland provides an ideal habitat for a vast wealth of flora and fauna as well as offering 18 km of marked footpaths (Italian Alpine Club). In recent years some resting-places equipped with tables and benches for picnics have been realised and there are also some mountain refuges - the most important is that of 'Case di S. Antonio', currently being renovated while a construction in Prato di Dietro has recently been turned into another refuge.

Projects are currently under way to restore further buildings for use as refuges or bivouacs in order to sustain tourism and excursion activity. Notice-boards have been erected in strategic points of the forest containing information regarding environmental and naturalistic features of interest in the area, as well as useful advice for the public such as what to do in case of emergency.


Reggello
In the forests of Vallombrosa, among incredible abbeys and castles
Regello is one of the cool and shaded towns closest to Florence, a destination loved by Florentines who are looking for a little relief from the city during the summer months, and also a perfect day trip. ...
Morekeyboard_backspace
You might also be interested in