account_balanceMuseums
Museum of Veterinary Anatomy in Pisa
Animals embalmed, stuffed and conserved in alcohol in a museum designed for everyone
The Museum of Veterinary Anatomy in Pisa is located inside the university's Department of Veterinary Sciences. Great skill goes in to preserving the remains of animals that are embalmed, stuffed and conserved in alcohol, as well as skeletons and preparations made for educational purposes, allowing visitors and scholars to learn about the evolution of certain species.
The museum, founded in the early 1800s, is designed for both experts, who can find in this place the perfect encyclopedia for studying the anatomy of these living beings, and simple enthusiasts and families, who can enjoy a visit and learn tons of fun facts about the animal kingdom.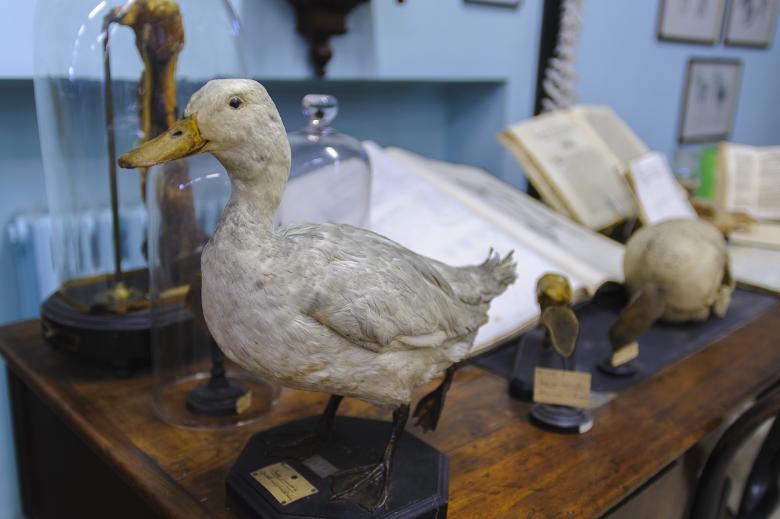 There are many sections in the museum, with a particular collection dedicated to Arabian camels, which were once found in the San Rossore estate. Amongst the more classic pieces, there are the excellently-preserved skeletons of animals who live in the Mediterranean scrub and a dense collection of skulls, with bones of various species and breeds.
The museum's many preparations, made for studying veterinary anatomy, include cardio-circulatory, digestive, genital and respiratory systems, as well as limbs, placentas and fetuses. A special display case, highlighted with a different colour than the others, is dedicated to teratological anatomy, which contains embalmed and stuffed animals with deformities.
To make the museum accessible to everyone, a special guide is available, used with QR codes, so visitors can explore the exhibition with modern technology and move independently through the space.
Info: mav.sma.unipi.it
Pisa
Experience the city of miracles, packed with maritime history and traditions
Pisa and its Piazza dei Miracoli have always been a fundamental stop on any trip to Tuscany. Despite the overwhelming presence of tourists from all over the world, who sometimes seem to have arrived here for the sole purpose of pretending to hold up the Leaning Tower – this sacred place still emits a timeless, evocative and powerful beauty. ...
Morekeyboard_backspace
You might also be interested in