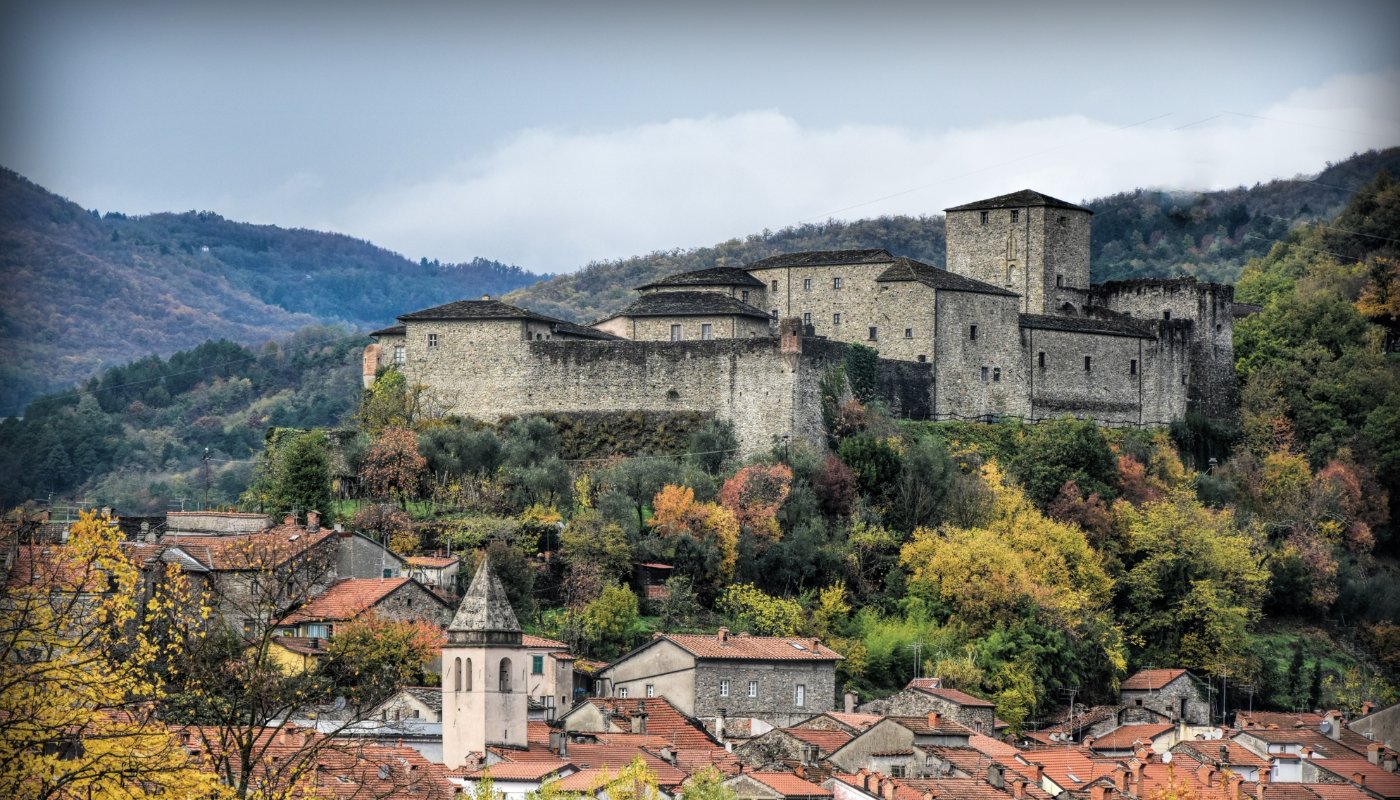 location_cityHistorical Buildings
Piagnaro Castle
Pre-history and the Middle Ages at the Castle in Pontremoli
Pontremoli, defined by Fredrick II as the "key and door to the Apennines," was a medieval oppidum and a trading village, a crossroads of transit routes, including the Francigena, and in the 12th and 13th centuries, a free comune. After its redevelopment in the 1700s, the medieval and Baroque periods began to co-exist.
Piagnaro Castle, located on a hill overlooking the village, was built around the year 1000 to watch over the road network that wound its way through these valleys, becoming an integral part of the city's defense system. Its name comes from the sheets of sandstone used to cover the roofs of homes, known as "piagne". From the courtyard at the top of the fortress, visitors can enjoy a marvellous view that ranges from the valleys down below to the mountains that frame the village of Pontremoli, situated right at the foot of the castle.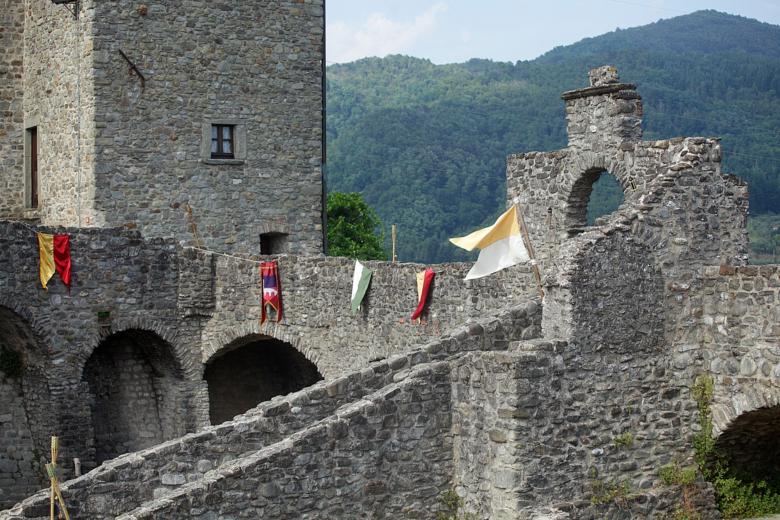 The complex is divided into two levels: the oldest is situated around the upper courtyard, dominated by an imposing, semi-elliptic keep with its own entrance, while the castle's other core (no older than the 16th century) was built below and surrounds the larger courtyard. This important fortification, now almost completely restored, has been the home of the fascinating Stele Statue Museum since 1975.
Pontremoli
Discovering ancient Apua: art, nature and traditional cuisine
Pontremoli is Tuscany's northernmost town and one of the most quintessential centers of the Lunigiana region. Set on a plain surrounded by hills and mountains, the town is a treasure trove of artistic memory and monumental relics. Crossing its medieval bridges or strolling along its paved walkways is a bit like time traveling back to a mythical age. ...
Morekeyboard_backspace
You might also be interested in