natureNaturalistic attractions
Mount Amiata Nature Reserve
An evocative landscape of uncontaminated beauty
The Mount Amiata Nature Reserve is an innovative nature park in Italy. It takes inspiration from Germany's 'wild parks', adding its own new ideas and objectives. The park is something of an experiment in park management, opening to everyone but with a particular emphasis on the population and educational institutes of the Mount Amiata area. The park focuses on organizing educational activities, natural science research and on preserving plant and animal species that risk extinction. The park is home to certain animal species which play an important part in the Apennine ecosystem. It's possible to stroll along guided footpaths and observe deer, stags, roe deer, chamois and wild sheep. Many species naturally present in the park are threatened by extinction or genetic erosion.

Following the park's footpaths, it's possible to see Apennine wolves which the park manages within a kind of genetically protected area. It's almost impossible to observe them in their natural environment anywhere else. The park organises this as well as many other animal conservation projects. The park area also has a rich landscape. Rocky limestone outcrops covered with plants such as lichen and prickly plants mingle with wooded sandstone areas thick with beech and chestnut trees. There is a beautiful footpath (approx. 2 hours long) along which it's possible to see springs that feed into the Onazio stream, a tributary of the river Zancona. The area surrounding the footpath is rich in animal and plant species, making this part of the park equally interesting.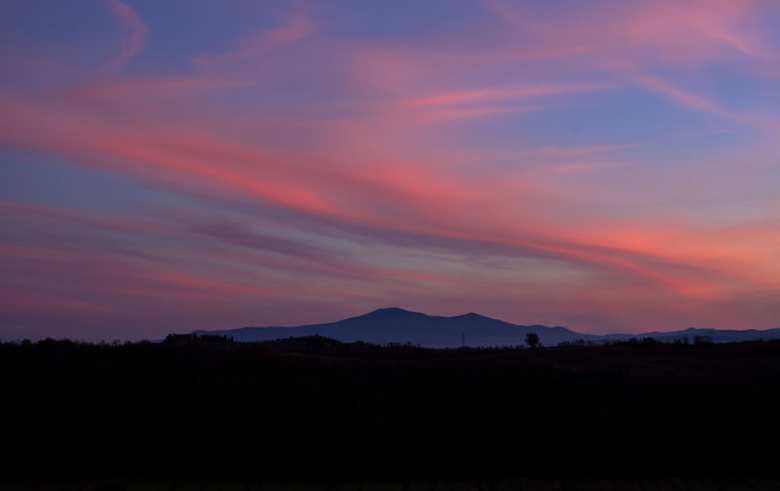 A slightly more challenging footpath (approx. 3 hours long) takes visitors to the peak of Mount Labbro. This hill is of particular interest not only for its wonderful flora and fauna but also from a historical-cultural point of view. In fact, this hill is interesting because, 'It was chosen by the prophet of Mount Amiata, David Lazzaretti, as his religious centre for preaching'. In the hill's upper reaches you can still see the buildings which provided the backdrop for David's amazing dream and more sensitive visitors will notice a certain feeling of spirituality in quiet areas, the panoramic view and in the wind blowing across the hill top. There is also a sense of respect and serenity.' The park is part of a regional government project called 'I sentieri dell'arte' ('Artistic Trails'). A botanical garden is currently being laid as well as a butterfly garden and a star-gazing observatory.

In the old town centre of Arcidosso there is a visitors' centre dedicated to the park and nature reserve. In the visitors' centre, there is a large room for exhibitions, meetings or working groups of up to sixty people. There are stables with Amiata donkeys and Maremmani horses. The visitors' centre also has a bar/restaurant with an open fire place and tables both inside and outside. Typical regional dishes are served and there is a classic and economic trekking menu. The areas of the park in which visitors can observe wild animals are open everyday except Mondays, from 7.15am till dusk. For hygiene and safety reasons, no pets are allowed near the wild animals. All footpaths must be followed on foot and must not be deviated from. Observation and other stopping points are frequent and clearly signed along the paths. In order to get the most out of the park, groups can book a guided tour before their visit.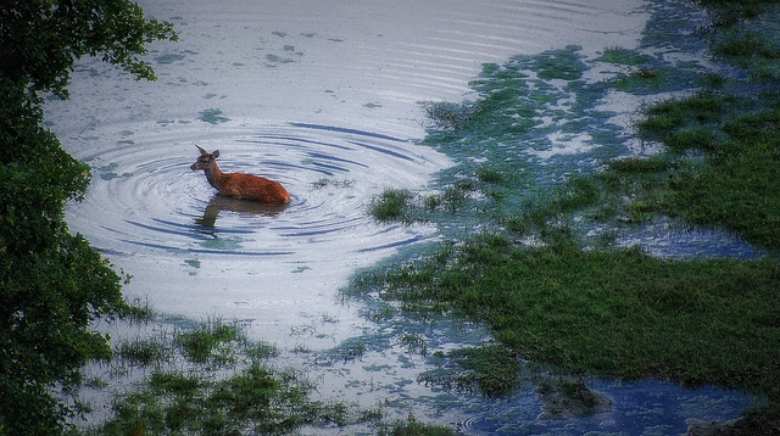 Please remember that during the summer months and in particular during the hottest hours of the day, the animals tend not to move much and so are less visible. Near the entrance there is a car park for coaches and a stopping area equipped for campers and horses. Around the entrance there is a picnic area with fresh running drinking water. As well as general park information, it's possible to pick up maps of the footpaths, practical suggestions for your visit and other useful information here.Visitors are advised to wear appropriate clothing and to bring binoculars and a camera with a zoom.
Arcidosso
One of the loveliest villages in the Amiata, surrounded by churches, artworks and the striking Rocca Aldobrandesca
Arcidosso is one of the loveliest towns around Monte Amiata. Striking and characterful, the oldest part of the town is characterized by the Rocca Aldobrandesca, attacked by the Sienesi in 1331 under the command of Guidoriccio da Fogliano and which passed under Medici control in 1559. ...
Morekeyboard_backspace