Places of worship
The Giurisdavidica Tower on Monte Labbro
At the summit of Monte Labbro you will discover the story of the "Amiata prophet" among the mystical, mysterious ruins
As their gaze disappears on the horizon, the visitor is enwrapped in a halo of mystery, among the browned vegetation and breathtaking panoramas. We are in the Monte Amiata Natural Park, a few miles from Arcidosso, near Aiole. Here Monte Labbro, or Labro, looms up, its summit charged with ancient history, even mysticism. Step after step, in the short climb that takes you to the top, you will hear the sound of bells coming ever nearer, and discern the outlines of cows and donkeys taking shape through the mist. The donkeys are a typical breed from Amiata, gentle but pig-headed.
Up here at Monte Labbro's highest point, some 1200 metres above sea level, you can see a tower and a handful of ruins. This is what remains of David Lazzaretti and his community of Giurisdavidica.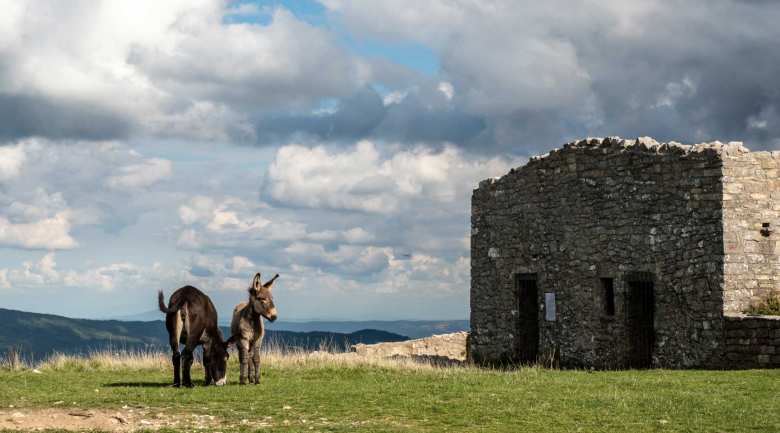 The barouche-driver David Lazzaretti was born in 1834 to an Arcidosso family of modest means, yet it was he who founded Giurisdavidism in the 1870s, after experiencing prophetic visions. Uniting religious with social agenda, the charismatic "Prophet of Amiata" welcomed a diverse spread of peasant disciples into his movement. Lazzaretti and his community lived together on top of Monte Labbro, which came to be known as the "New Sion". They built the Giurisdavidica Tower and named it after the movement; they built the little church and the hermitage, of which only ruins remain, lending the surroundings a mystical aura. The Giurisdavidica Tower, however, can still be seen and visited, despite its roof caving in at the end of the nineteenth century, not long after its construction. From the top of the tower you can drink in a boundless, breathtaking view. Sometimes the sun hides itself behind the clouds and leaves the air grey: seeing the tower and the ruins emerge from the mist is a captivating experience.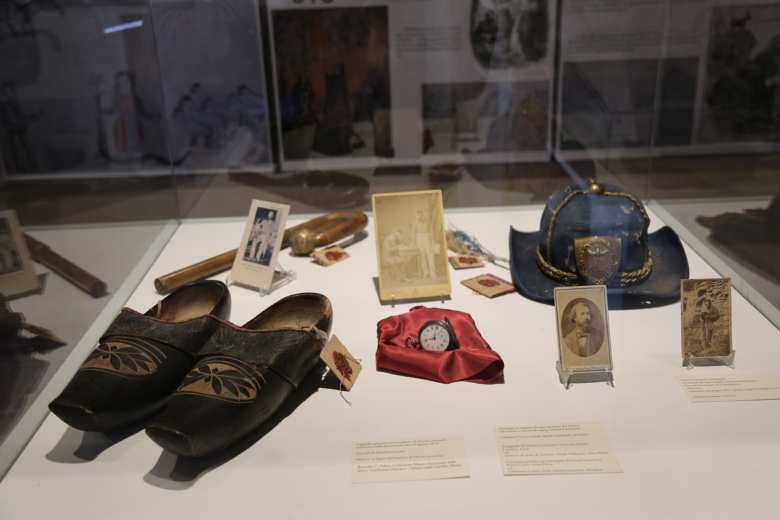 The life of David Lazzaretti came to an abrupt end at the hands of a soldier, during a peaceful procession near Arcidosso in 1878. A rush of recriminations and demonstrations followed, but his followers continued to live on the summit of Monte Labbro, continued to profess Giurisdavidism, which was based on a direct relationship between society and a new era of Christianity. Even if the movement is no longer officially active, a David Lazzaretti Study Centre has existed in Arcidosso since 1978: occupying the town hall, the centre explores the cult in depth through documents, images, photographs and relics.
Social & Web
Find out what they say about us, and tell us about your Tuscany!
Arcidosso
One of the loveliest villages in the Amiata, surrounded by churches, artworks and the striking Rocca Aldobrandesca
Arcidosso is one of the loveliest towns around Monte Amiata. Striking and characterful, the oldest part of the town is characterized by the Rocca Aldobrandesca, attacked by the Sienesi in 1331 under the command of Guidoriccio da Fogliano and which passed under Medici control in 1559. ...
Morekeyboard_backspace