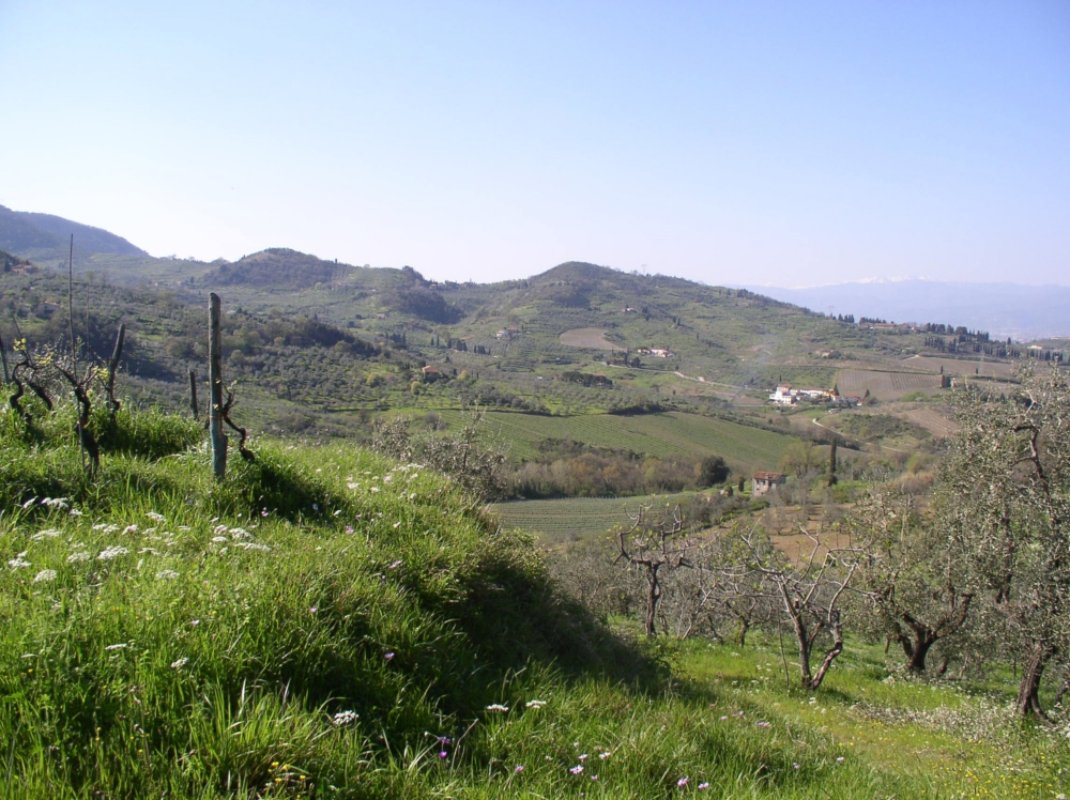 crop_originalArtworks
Carmignano, Pontormo, The Visitation
An example of Pontormo's highest style
The Visitation, the most important work in the church of San Michele in Carmignano, is the result of a critical re-design by the Mannerist artist Pontormo.
This is Pontormo's third attempt at painting The Visitation before another two on the same theme: one in 1514 and another in 1516. It depicts the pregnant Virgin Mary on a visit to her pregnant cousin Elisabeth's house. Elisabeth is the mother of John the Baptist.
The oil on wood painting was executed from 1528 to 1530, commissioned by the Pinadori family. One of the most important examples of Florentine Mannerism, it is located in the second altar on the right inside the church of San Michele. The features of the painting, like the iridescent colours of the different shades of red, green and grey, the elongated figures, the crisscrossing glances of the four women present, and the German influence of master painter Durer, make this artwork emblematic of the artistic spirit of the epoch. At the time, art was changing from a classical style to an anti-classical style.
Before accomplishing such a difficult feat—that of 'perfecting' the Visitation—Pontormo had done extensive research, studying the ideals of beauty and the sublime. In his first Visitation, he focused on the decoration of the Carro della Moneta that was parading that same day. It shows two women embracing. Today, this first work is conserved at Florence's Palazzo Vecchio. In his second Visitation, painted for the SS. Annunziata in Florence, the two women have their heads covered, and both are depicted with classical traits, evidencing the harmony between the two figures and the artist's soft use of color. After these two first attempts, Pontormo changed everything and invented new forms and iconography.
Florence
An astonishing city of art, fashion and tradition
If you are visiting Tuscany you cannot miss Florence. The Renaissance city is a treasure trove of art with an astonishing contemporary vibe. Beyond the extraordinary artistic heritage, a testimony to its centuries of civilization, the best way to enjoy Florence is to stroll along the riverside avenues at sunset, or to get lost among the city's myriad alleyways of the bohemian Oltrarno or the ...
Morekeyboard_backspace
You might also be interested in