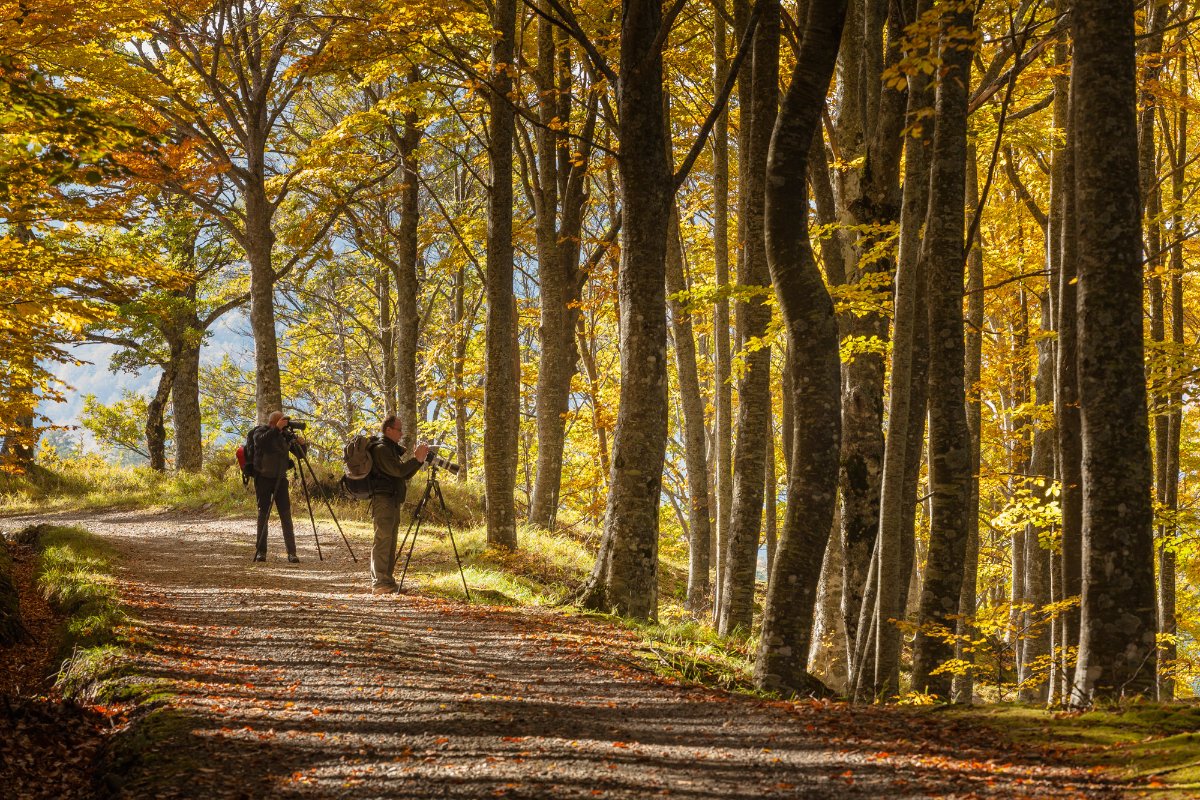 By mountain bike on the Apuan mountains
From Seravezza to Cerreta Sant'Antonio: a route through nature
Starting from Seravezza we take the panoramic road for Azzano - La Cappella (452 m.) and we go up an asphalted road until we reach, after the town of Giustagnana (345 m), a junction: to the left we reach, after little more than a kilometre, the Chapel of St. Martino (452 m) in Romanesque style (XIII century) with a lovely belltower maybe from before 1000AD and a refined rose window called "The Eye of Michelangelo"; to the right we climb up towards Minazzana (465 m).

Near the junction a mule track starts that first presents a compact, dirt surface and immediately afterwards there are a few rocky and difficult bends. Afterwards the slope diminishes and we reach the town of Minazzana where the mule track crosses the inhabited area until the wash-houses and from here, turning to the left, starts to climb again.

After a few bends we find to our left the path for Basati that in the first stretch is very narrow but soon widens and takes on the characteristics of a comfortable mule track. The route presents difficulties similar to the preceding one, but is characterised by a breath-taking view, first over the Versilia coast and then over the valley of Vezza and the surrounding mountains.

Having reached a wayside shrine we notice the arrival point of a via Crucis, "Way of the Cross", that starts in the lower town of Basati (428 m ). Here the view widens until it takes in the Mount Corchia and the Pania della Croce: it is without doubt one of the most attractive places from a panoramic point of view. The mule track descends towards Basati through chestnut woods. Having reached the town we would suggest a quick visit to the most characteristic corners.

Having left Basati we take the asphalted road for Ruosina but at the first bend we come onto a paved mule track, where we can see various wayside shrines, that without any particular difficulty leads us to the town of Cerreta S. Antonio. Here we go back onto the asphalted road and after a kilometre and a half we reach the valley floor and the provincial road for Seravezza.
Source: Versilia Tourist Information Office
You might also be interested in