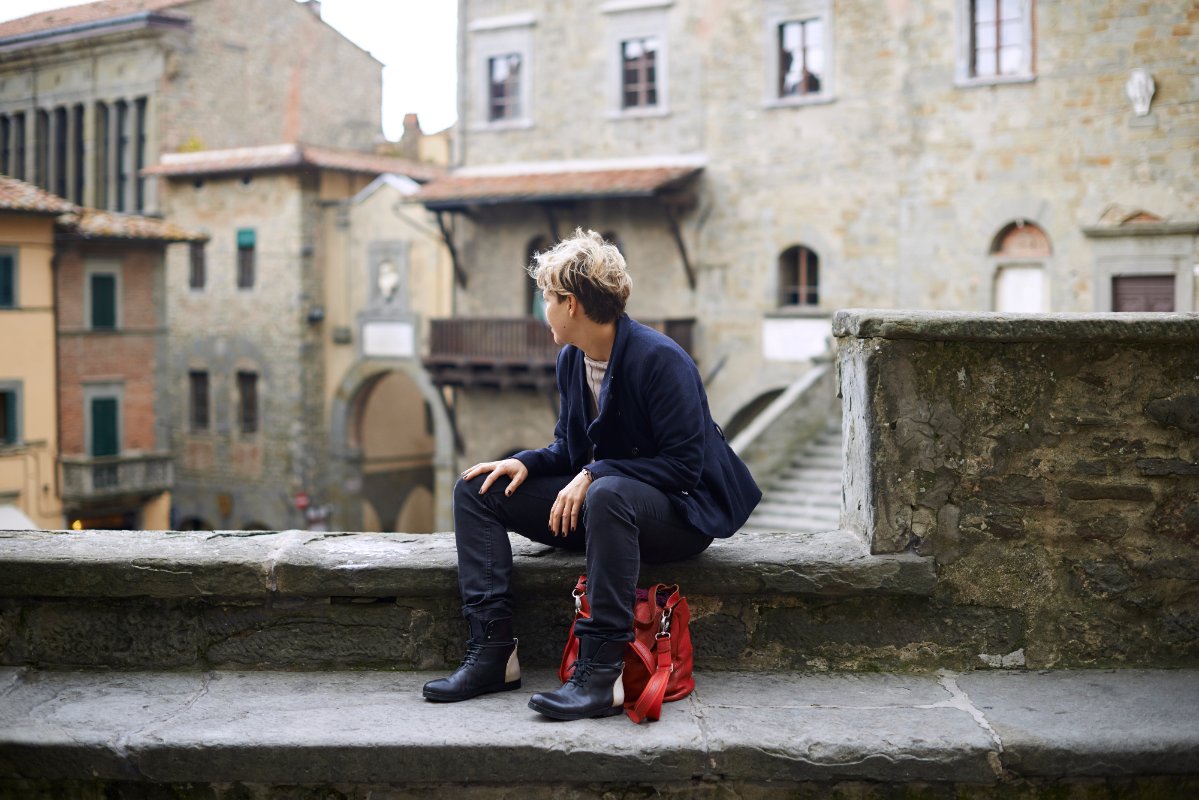 Virtual Florence Duomo: Students photograph in High Resolution
Whether visiting Florence and its Duomo is a dream or a memory, the news that you can now see the inside of the building virtually is sure to interest you. Student interns at Syracuse University in Florence have created a virtual view of the inside of the Duomo of Florence using HDR (High Dynamic Range) photographs to capture a full 360-degree view that users can navigate in a quicktime video. Read on for details of the project and stay tuned for the experience as recounted by Beverly, one of the interns involved.
Florence Duomo in HDR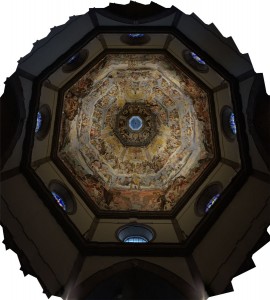 Students shot over a hundred high resolution photographs
that were then stitched together to create a flattened out whole - such as the photo of the inside of the cuppola on your left, which is an assembly of many smaller images. A series of these "flat" images are then transfered to a navigatable movie format. The project to document the inside of the Duomo through photos was coordinated by Prof. Alick McLean of Syracuse University in Florence and Dr. Giuseppe Giari of the Photographic Archive of the Opera del Duomo. McLean emphasizes what a great opportunity this was for the students.
"Interns worked directly with the personnel at the Archivio Fotografico of the Opera del Duomo, and with staff in the Baptistery and Cathedral to coordinate planning, practicing, and performing of panoramic shots. They learned both the history of the building and techniques of HDR (High Dynamic Range) and QTVR (QuickTimeVR) panoramic photography, together with sufficient photographic techniques to assure a color managed workflow, essential to an accurate color reproduction of the church interiors."
The opportunity is equally great for tourists and researchers worldwide who can use this device to view and even study the insde of the Duomo. The high resolution photography permits one to see aspects that would not easily be visible to the human eye (or for which you'd get a serious crick in your neck to observe).
A low-resolution version of the results of the project are now online on the SUF website (opens in a new window). This video is in low resolution to make it easily browsable online. Interns are now working with the Opera del Duomo to make this material available on the official website, along with other research material, such as CAD drawings of the building over time, which the university and its students has been producing.
You might also be interested in