Una gita a Monterotondo Marittimo tra Etruschi e biancane
Idee di viaggio per scoprire la storia e la natura delle colline del vapore
Versan le vene le fummifere acque
per li vapor che la terra ha nel ventre,
che d'abisso li tira suso in alto
Così scriveva Dante Alighieri nel libro sesto delle Rime, riferendosi alle colline del vapore, nel territorio di Monterotondo Marittimo.
Protagonista di tutta quest'area è il Parco delle Biancane: qui si possono osservare da vicino un Lagone naturale in piena attività e la Sorgente di Chiorba, dove l'acqua, proveniente dalle profondità della terra, sgorga ad altissima temperatura. Nella parte superiore del Parco ci sono Le Biancane, dove si assiste a fenomeni stupefacenti come le fumarole, i geyser, le mofete e i soffioni boraciferi.
Questa zona è stata vissuta e apprezzata già dai tempi degli antichi Etruschi. Molti studi infatti hanno confermato la presenza di questo popolo e il fatto che sapessero lavorare rame e metalli. I reperti delle tombe rinvenute stanno a confermare tutto ciò: allumiere, solfatare e bagni di Monterotondo erano ben note alla civiltà etrusca.
Ancora oggi, è possibile percorrere un viaggio alla scoperta di questi siti d'interesse, eccone alcuni:
You might also be interested in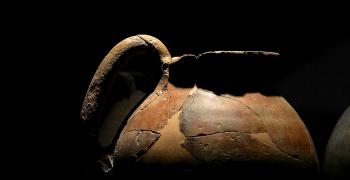 trip_origin
Learn more
Etruscans
Mistery, history and arts: exploring Tuscany in the footsteps of the Etruscans means getting in touch with an ancient, fascinating and enigmatic
continue...