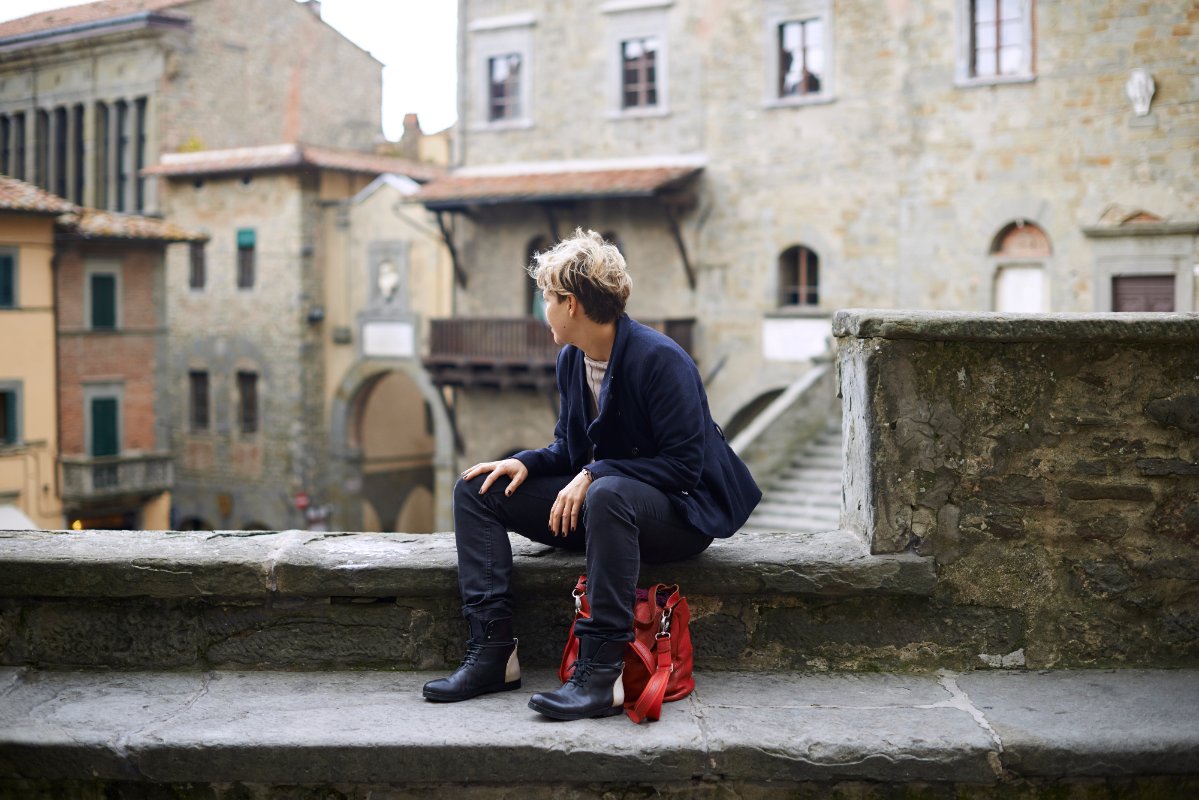 Tuscany+: the first Augmented Reality tourism application
Florence, May 7 2010 – "I'm on via delle Terme… I wonder what's interesting to see around here…". "OK, I'm in front of Palagio di Parte Guelfa, sounds familiar but what is it?". "Where can I find a good Tuscan restaurant in this area with a menu written in English?". Download the app Tuscany+ and the answers to these questions will be at your fingertips, whether you're a tourist or if you were born in Dante territory.
Voglio Vivere Così
, the culture and tourism promotion campaign of the region of Tuscany centered on the web portal
www.turismo.intoscana.it
launches
Tuscany+
, the first Augmented Reality app ever created specifically for the tourism sector. It's based on innovative technology that, when pointed at any real space through the phone's camera, overlays a range of information, be it multimedia, virtual elements, geolocalized data, or information from websites. It was created with the idea of offering travelers in Tuscany an interactive, real-time guide in order to enhance the trip, already rich in culture and traditions, with virtual and multimedia technology. The application is free to download on Apple's App Store. Tuscany+ features simple, attractive design in both its modes: "live" and "map".
Get directions and information in real-time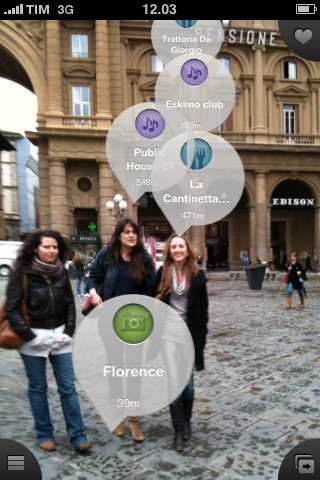 Live allows the user to point an iPhone at any scene in Tuscany and balloons will pop up with information in four categories: sightseeing, with information from Wikipedia, Wikitravel, and the web team of
Voglio Vivere Così
; accomodation that finds hotels, B&Bs, and agritourisms with data from Google Local and an aggregation of online reviews; dining, which includes the ability to read comments posted by others; and entertainment, which lists nightlife spots including jazz clubs, pubs, etc. Map mode puts this information on a map alongside one's actual location, thanks to aggregate data from Google Maps and Google Transit, allowing the user to discover proximity to important monuments, or to find information about any of the services described above – find a pizzeria, a pub, or a room for the night. If by chance the user has the misfortune of being in any other geographic region than Tuscany, the application, upon opening, will simply say " you are x kilometers away from your dream". This is the perfect moment to dream about and plan a trip to this rich region. Tuscany+ is the first custom application of this type developed entirely in Italy (but it speaks both Italian and English!). It's a project by H-art (*), the interactive design agency and partner of
Fondazione Sistema Toscana
in the tourism promotion campaign "Voglio Vivere Così". Thanks to the partnership with Apple, the application is now freely available for iPhone, since it is considered the only device able to fully support all of the app's interactive potential (satellite positioning and compass are required), while the feasibility of extending an application to other devices is being studied. Do stay tuned: Voglio Vivere Così has many more surprises up its sleeve for 2010! Follow the hashtag
#tuscanyplus
on Twitter!
You might also be interested in