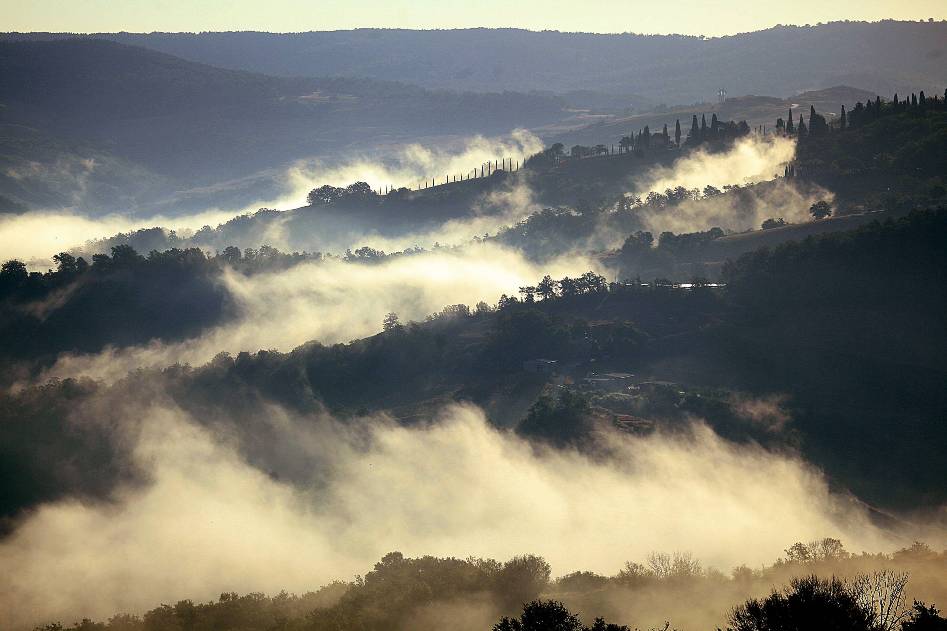 Roads of faith: itineraries of Tuscan communities
Discover the roads travelled by pilgrims and merchants up until the Middle Ages
Since the Early Middle Ages, the road network has favoured churches as a reference point in the administrative and ecclesiastical organization of the local area. Pilgrims walked ridgeways and coastal paths (often newer than Roman roads), dirt tracks (unusable by carriages for many months of the year), lacking even the most basic of infrastructure, without bridges but with fords, which followed irrational routes, hindered by physical obstacles, roads whose maintenance was up to local residents personally invested in their upkeep.
Along these routes, local communities played a fundamental role, which were concentrated around churches, bona fide reference points for wayfarers. Alongside the places of worship stood hospices and places to eat and rest, often home to priceless works of art. These parish churches became fundamental hubs in the local landscape, which in turn seemed to be organized around their very architecture.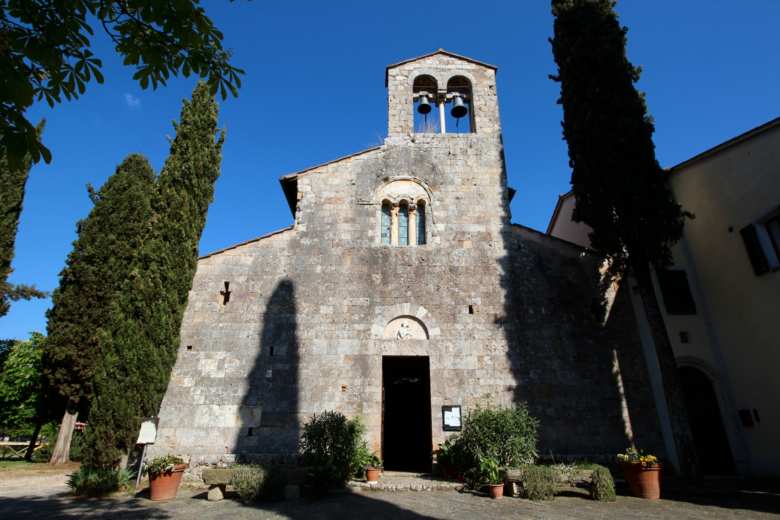 This road organization reflected an economy at whose centre was the countryside given that towns and cities had not yet recovered their role of importance. In Tuscany, in the Florence area, there were a series of routes that covered the main valleys, such as Greve, Pesa and Elsa, connected by transversal routes, which went on to form the Via Volterrana; to the north of the Arno there were direct routes to Apennine passes, like the Via Faentina and the two for Bologna – with the variant for the Bisenzio Valley.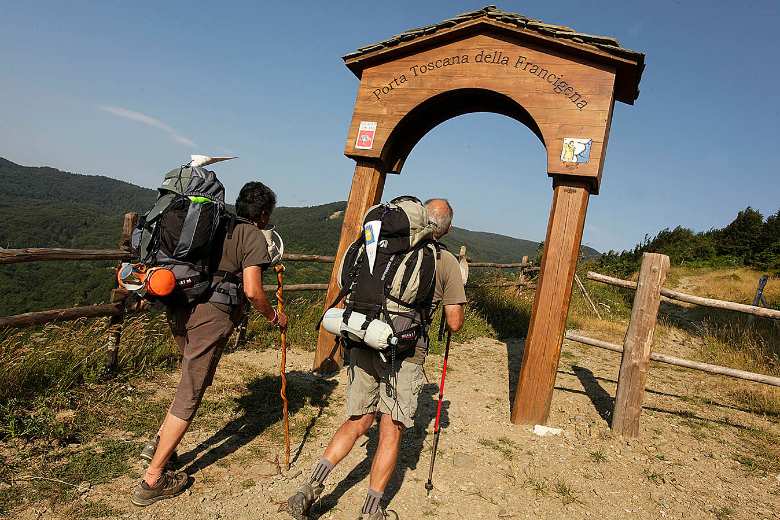 The only major interregional route was the Via Francigena, travelled by pilgrims and merchants on their way to Rome and coming from France. The economic and commercial recovery of towns and cities ensured that these routes enabled the growth and development of the surrounding areas, sparking a revolution of the pre-existing road network. The Tuscan road network changed completely in the thirteenth century, with the introduction of major roads, beginning in towns and cities, and minor roads, connecting all smaller towns and villages with the main roads.
The reclamation for farming of the plains and improvements in road construction techniques proved decision to this end, although most of the routes could still only be travelled by beasts of burden. New settlements were founded around the increasingly central role of these routes, which were no longer just simple "roads of faith". Florence gave rise to San Giovanni, Terranova, Castelfranco, Montevarchi and Figline, Pontassieve, Dicomano, Vicchio, Borgo San Lorenzo, Barberino, Scarperia and Firenzuola; Lucca founded Pietrasanta and Camaiore. Grosseto, Massa, Carrara and Prato were founded at the same time. Still today, these communities correspond to spirituality in precise places, of worship and of meeting points, but always born "along the route".
You might also be interested in