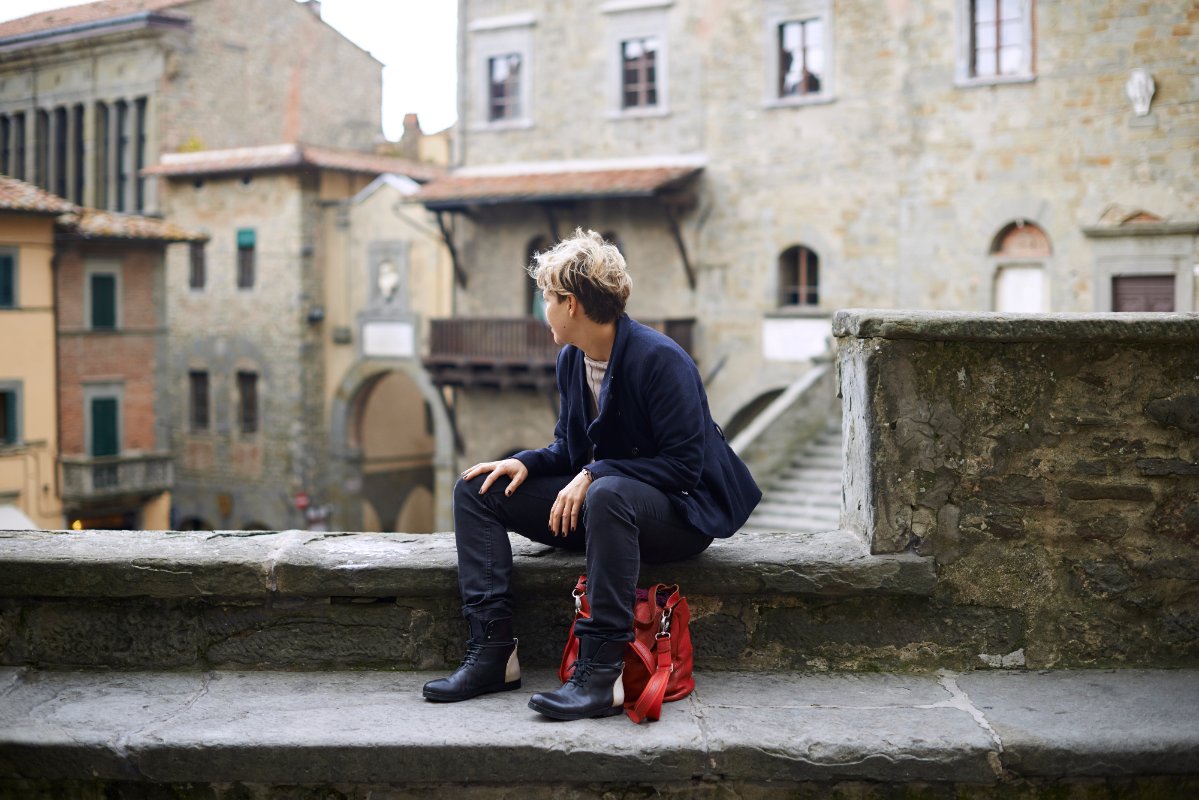 Pamela Sheldon Johns' Olive Oil
Fatto! 26 quintale da 800 alberi; resa 14.5%.
These are the answers to the questions that the local Tuscan olive farmers ask each other this time of year. What does it mean?? A
quintale
is 100 kilos, and that equates to 5720 pounds of olives from our 800 trees. The
resa
is the yield of oil after the ground skin, pulp, seed, and vegetable water have been removed. For my husband and I, it equates also to 750 half-litre bottles of organic olive oil. It is a big difference from our first harvest ten years ago. Our younger trees produced only 150 litres at that time. That was a very good start, but a lot has changed in that time. We actually lost some trees to some freezing weather one year and a few more of the smaller ones to my naughty horses who thought they made good back scratchers. The other thing that has changed is our loving care of the trees. We certified
biologico
(organic) in 2005, we prune twice a year, we fertilize twice a year, and I take time to thank every tree as we carefully remove each olive by hand. I've been watching my neighbors this year. More and more are thrashing the trees with a power tool made for the purpose. I suppose if they took them immediately to the
frantoio
(olive mill), it would be ok. But, most of the time, the olives wait in crates until enough have been picked to do a batch. The longer a bruised olive sits like that, the less fresh it will be, and hence a higher acidity and an oil that is not as delicious. Tuscan oil is known for its grassy and pungent aromas and flavor. Look for the freshest oil (better oils have the harvest year on the label), keep it in a cool, dark place, and use it within a year for the best flavors.
Thank you to Pamela Sheldon Johns for her guest post on Tuscanycious, it's an honor to have her here!
You might also be interested in