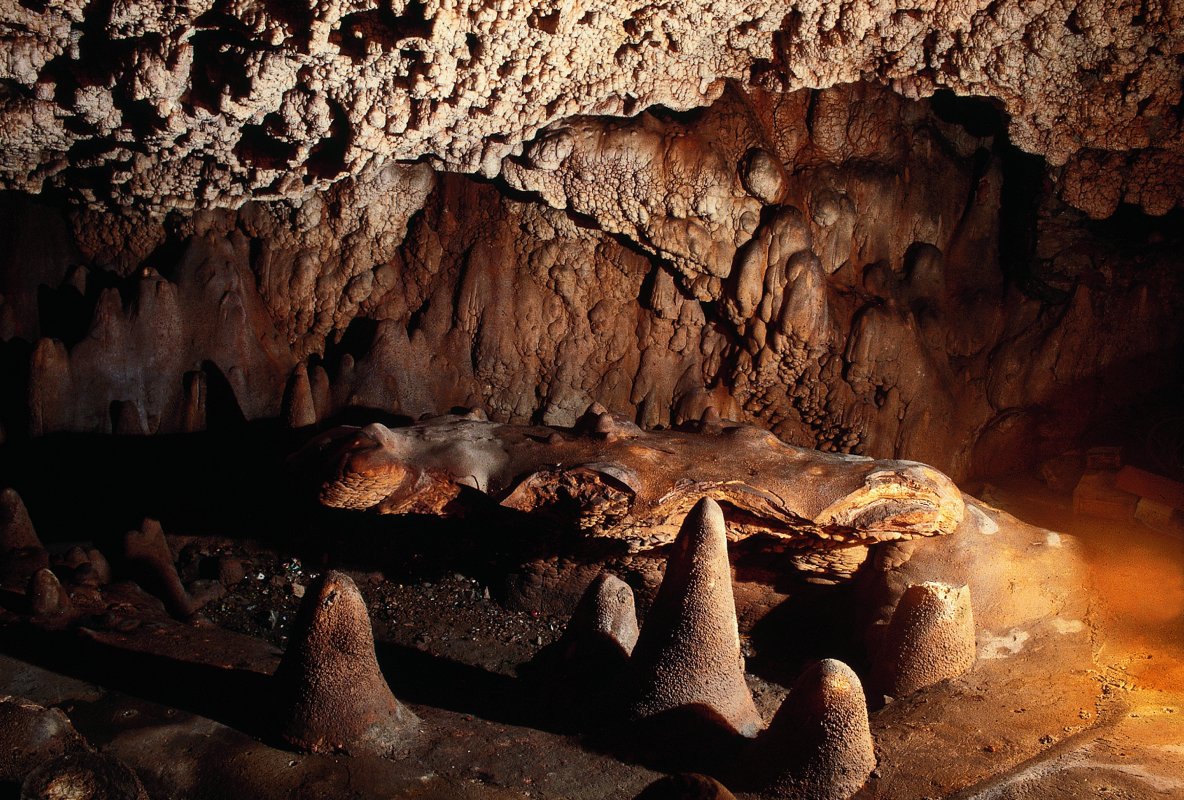 Grotta Maona, Montecatini Terme
Cave of Naturalistic Interest
Grotta Maona
is worth a stop-off on the road that leads from Montecatini Terme to the original old centre of the town, Montecatini Alto. Indeed, this millenary natural cave is the only one in Italy with two wells: from the entrance well you go down into the 20 m deep, 200 m long cavity, and, after going through galleries with an atmosphere similar to
Dante's Inferno
, where nature and the trickling water have patiently designed cascades of stalactites and forests of stalagmites, you come back up into the sunlight from the second well, so you do not have to retrace your footsteps.
How to get there
a A11 motorway, Montecatini Terme exit; follow the signs for Montecatini Terme and then for Montecatini Alto. Montecatini Alto bus, trips once an hour, everyday. Montecatini Terme railway station. From Florence: Lazzi bus service, direct route to Monte- catini Terme. - From Montecatini Terme: Monte-
Opening times
From 1st April to 15th October: 9.00 am-12.00pm; 3.00pm-6.00pm.
Ticket prices
Adults: € 4,50. Children (aged 3-12): € 2,50. Groups (over 20 people): adults € 3,50; children € 1,50.
Guided tours
In Italian and English. Included in the ticket price.
Tour route
There is an easy trail: 20 min.
Useful Information
The cave cannot be accessed by wheelchair users or with pushchairs. The cave has a constant temperature of +15°C, therefore we recommend that you bring suitable clothing (rubber-soled shoes, jumper, waterproof jacket).
Info
Grotta Maona
Via Maona, 23 Montecatini Terme (PT)
Tel. +39 0572 74581
www.grottamaona.it
info@grottamaona.it
Apt Montecatini Terme - Valdinievole - Tel. +39 0572 92761 - 772244 Fax +39 0572 70109
www.montecatiniturismo.it
info@montecatini.turismo.toscana.it
You might also be interested in