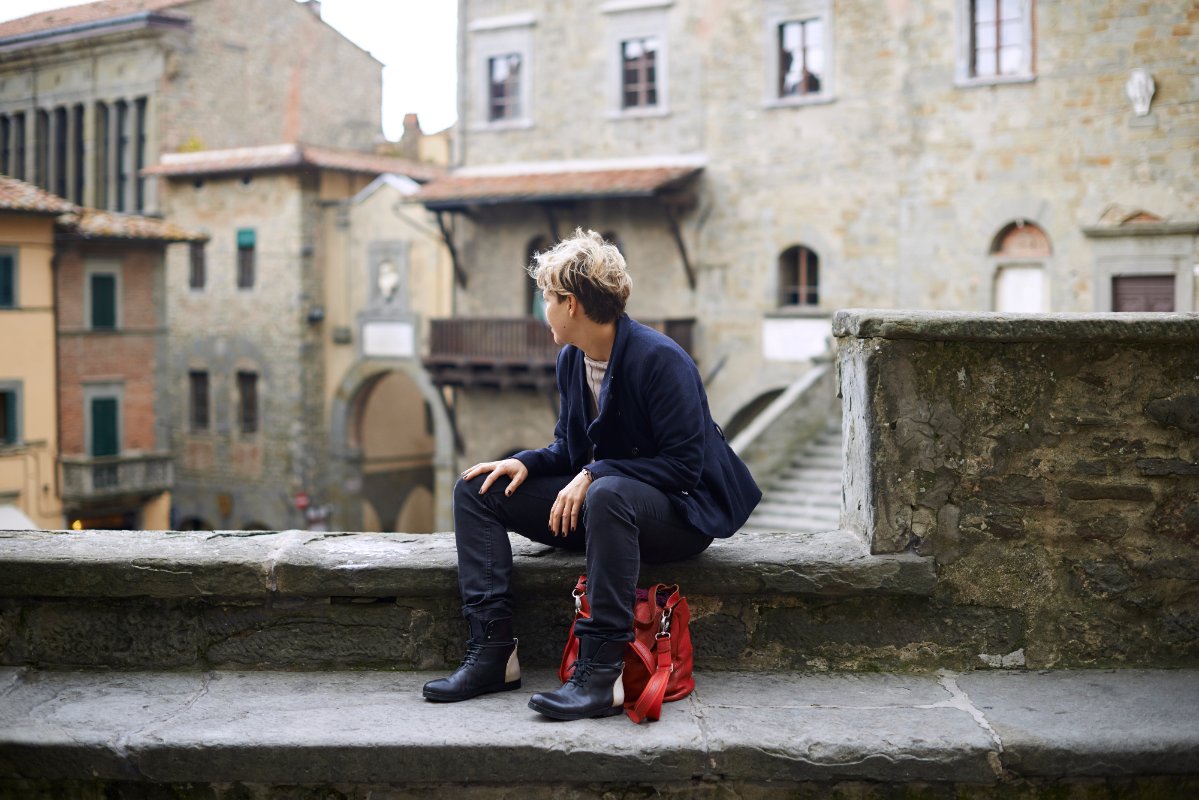 Historically a land of freedom, the region of Tuscany inaugurates its
portal dedicated entirely to LGBT tourism
, becoming the first region in Italy to do that! This is not just and economical decision.
The Tuscan Renaissance
was a time of great liberty for Tuscan homosexuals, starting with the 'great' gay individuals who changed history:
Michelangelo Buonarroti, Leonardo Da Vinci and Machiavelli,
just to name the best known among them. Tuscany was the
San Francisco
of the
Renaissance
; it was so well known for its openness that the word for a homosexual in Germanic countries at the time was "florenzen," or Florentine. The Tuscany of
Grand Duke Leopoldo
I was the first Italian state to decriminalize homosexuality, along with the death penalty, in 1853. Today, Florence, Pisa and many other towns in Tuscany continue to promote equal rights by registering gay unions in their municipal records.
That's the reason why in the official web site of the Region of Tuscany there is now a special section dedicated to all the gay friendly services available in the Region: from the accommodation, cultural events, and entertaiment and free time. Recently, the
Tuscan Region
amended its charter to outlaw any discrimination based on sexual orientation and to recognize all kinds of family structures, not just those based on marriage. Soon thereafter, with regional law n. 24 of October 13, 2004, Tuscany became the first region to adopt legislation that specifically addressed discrimination based on sexual orientation and gender identity, and to activate public policies dedicated to LGBT social inclusion. This site will make it possible for LGBT tourists to select itineraries, accommodations and services that are tailored to the specific needs of LGBT guests. In this section we would like to
highlight how gay friendly Tuscany
already is in its hospitality sector and in its cultural events. Aside from Florence, the cradle of the Renaissance, you'll discover gay life in
Torre del Lago
, which for more than 12 years has been the gay summer "mecca." To choose the which club to party to follow our tips about
nightclubbing in Versilia
! You'll also find itineraries for vacationing in Maremma, where beautiful beaches and the warm waters of the thermal springs await, and in cities of art throughout Tuscany, that with their various gay and gay friendly agritourisms, b&b's and hotels, you're sure to find a hospitable home and entirely new ways to discover these towns. Check out our
map
You might also be interested in