Fiesole: what to do, what to see
Fiesole has many treasures to discover and historic trails to follow. Check out the main monuments, museums, churches, historic villas and gardens to visit.
Fiesole is like a terrace overlooking Florence and its surrounding hills. This is a valid reason to climb up here – on foot, by bicycle, by bus, by scooter or by car – along the few kilometers that separate this little town from the center of Florence.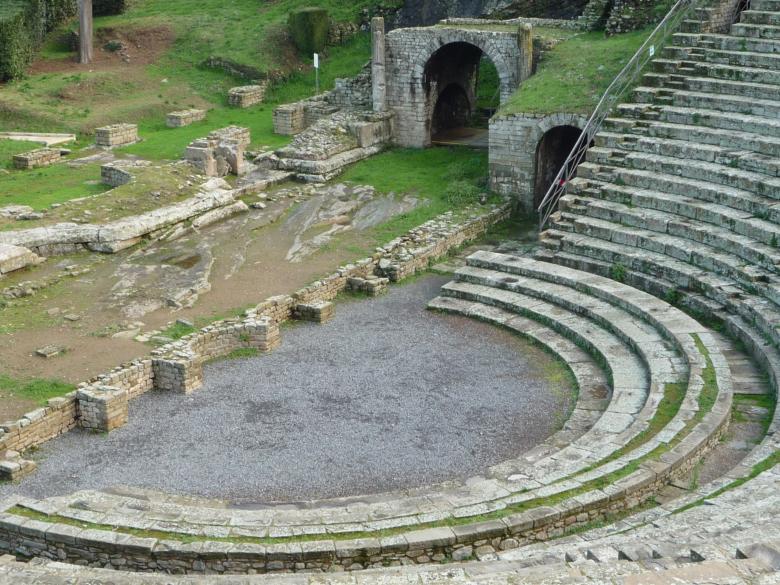 However, Fiesole is also probably the settlement from which Florence originated. Therefore, as you can guess, it has many treasures to discover and historic trails to follow. The focal point of the town is Piazza Mino da Fiesole, where the city hall, the Cathedral of San Romolo and the church of Santa Maria Primerana (the oldest church in town) all stand. From here, you can start your exploration of the monuments, museums, churches and historic villas and gardens along some charming paths.
A short walk from the square is the main attraction of Fiesole, the vast archaeological site: a green surface that contains the remains of a Roman theater (still used today for notable performances in the summer), an Etruscan-Roman temple, Roman baths and the Archaeological Museum that contains artefacts recovered in the area. Further archaeological evidence of the Etruscan period are the walls, part of the city's ancient defensive system and still visible in many places (especially in Via delle Mura Etrusche, near the stadium).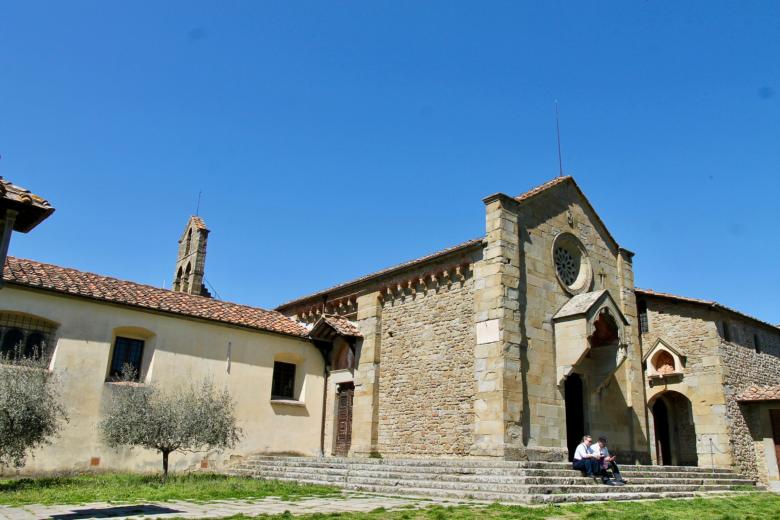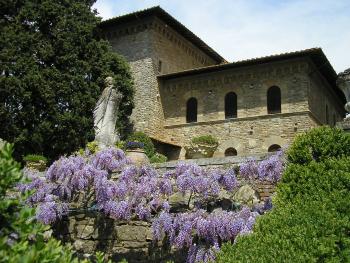 From Piazza Mino, following a short, steep and impressive climb, you reach the church of San Francesco, on the same site where the city's Acropolis once stood; unfortunately, visible evidence no longer remains of it. The monumental complex consists of the church and the large building that houses the convent, with an impressive exterior porch. The panoramic view is indescribable.
The Bandini Museum is a small treasure chest of art, collecting thirteenth- to fifteenth-century Florentine paintings and polychrome-glazed terracottas by Della Robbia. In the immediate vicinity of the center of Fiesole are the church and convent of San Domenico - where Beato Angelico lived and created many of the works that are now in some of the world's leading museums - and the Badia Fiesolana - the ancient Cathedral of Fiesole.
This latter deserves a visit for the rare architectural setting of its Romanesque façade, covered with white and green marble, for the many works of art and the panoramic setting; it can be reached from the Convent of San Domenico, turning left if coming from Florence. From the top of the Montececeri hill, Leonardo Da Vinci trialled his flight machine in 1506. The hill is a unique natural area, together with the Cave of Maiano, ancient sites of extraction of the pietra serena stone. A little more than one kilometer from Piazza Mino is Villa Peyron, home to a museum. The monumental garden of the villa is one of the major attractions in Fiesole.
Original article by Leila Firusbakht.
You might also be interested in