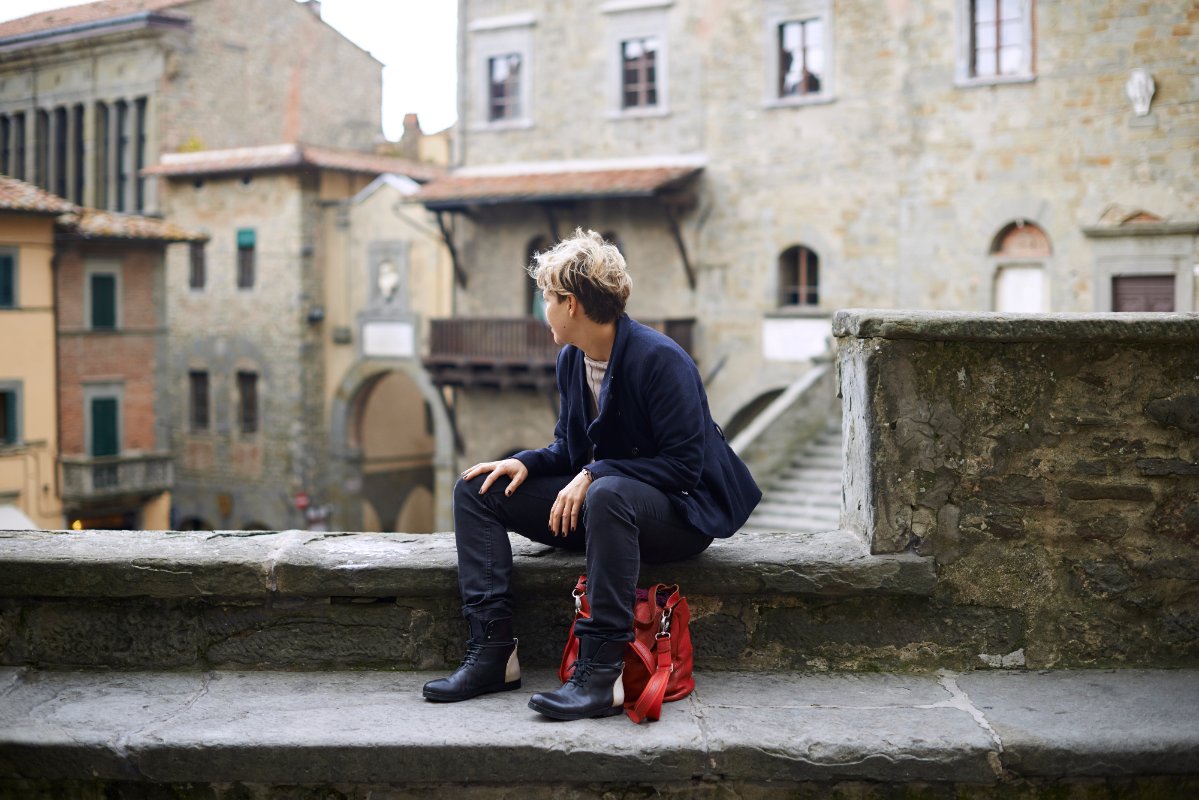 Art invades AREZZO and CORTONA!
During the sunny season, all the way through to the autumn,
two of the most charming towns in Tuscany will host two events dedicated to contemporary art, in Arezzo, and photography, in Cortona.
Two unmissable events for all the fans (and for everyone else!).
ICASTICA, Arezzo
From June 28 to September 27, Arezzo will be invaded by
100 contemporary artists
, ready for a face-to-face experience with the local "masters", from Piero della Francesca to Cimabue, to build a dialogue between past and future. The theme chosen for this third edition is "Cultivating culture" (a tribute to the ongoing Expo in Milan): sustainability, nutrition, waste, urban agriculture.
40 sites in the historic center
will be involved in the festival: churches, museums, streets and squares will host paintings, installations, performances, street art, music, cinema, poetry and debates. After the festival, some of the artworks will remain in Arezzo, becoming part of the city.
ICASTICA
June 28 – September 27
Info: www.icastica.it
CORTONA ON THE MOVE , Cortona
It took only a few years for this festival to become one of the most famous at a national, European and international level thanks to its sheer quality and original and distinctive identity:
CORTONA ON THE MOVE – PHOTOGRAPHY IN TRAVEL
. From July 16 to September 27, the town of Cortona, whose magic naturally contributes to the success of the festival, opens some of its most interesting and loveliest places to a wide number of photo exhibitions, welcoming photographers and an audience of professionals and enthusiasts. Real or ideal, fantastic, imagined and sometimes shocking, disruptive and revolutionary: every year
the theme of the Voyage is the fulcrum of the festival
, while the star of this year's edition is Russia, with exhibitions by Alexander Gronsky (
Pastoral
), Tatiana Plotnikova (
The Mari, The Last Pagans Of Europe
), Ksenia Diadorova (
Into the Cold
), Eugenia Arbugaeva (
Weather Man
). Among the works of this year's edition, we highlight
Maybe
by Phillip Toledano,
Japan
by James Whitlow Delano, the controversial
La Ville Noire
by Giovanni Troilo and an extraordinary retrospective by Mario Giacomelli. Kai Wiedenhoefer, Alejandro Chaskielberg, Carla Kogelman, Mattia Insolera, Elena Perlino, Txema Salvans and Michela Palermo Alvaro Deprit will also be guests of the festival.
The venues are located in the beautiful historic center of Cortona and inside the Medici Fortress of Girifalco
. Plus, Cortona On the Move is also: 1.
Off Circuit
: an opportunity for five new talents to be shown next to the most illustrious names of photography. 2.
Onthemove International Award.
3.
Workshops
CORTONA ON THE MOVE
July 16 – September 27
Info: www.cortonaonthemove.com/en
Take advantage of the proximity between the two cities and make a feast of art!
You might also be interested in