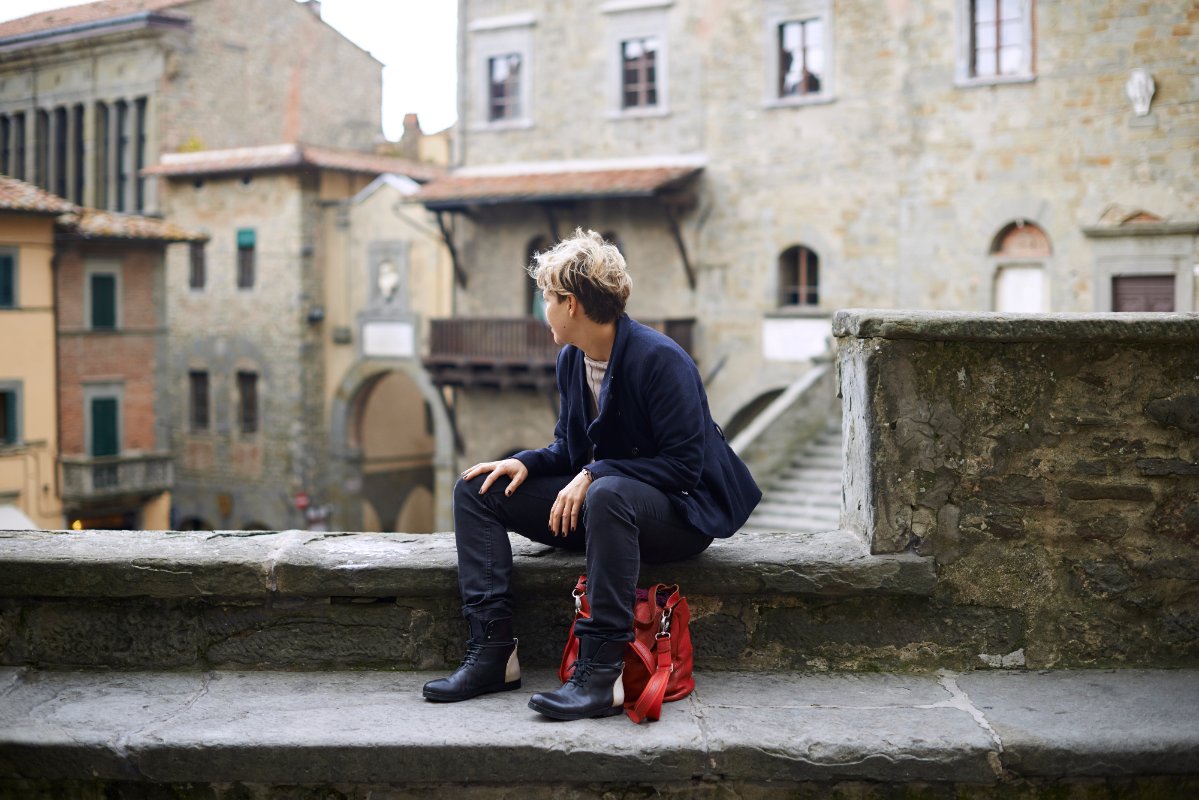 A year in blog posts 2010
It's hard to believe that I've written over 200 posts since this blog opened December 18, 2009. Writing Tuscany Arts all through 2010 has made me into one of the city's most active attendees of arts events both large and small!
If you ever think that there is not much to do in Florence, think again.
There is enough art in Florence and Tuscany to keep your eyes feasting every day for a year... or more. Besides all the permanent goodies that Tuscany has to offer, there are plenty of arts events and special exhibits to see. I've been to the opening of every major exhibit, re-visited every state museum in Florence, explored Etruscan tombs and small towns and thought up itineraries after careful visits to a number of Tuscan cities. And written about it all, not to mention posted
905 photos on Flickr
(thankfully we no longer pay to "develop film"!) and mounted
24 videos
. Want to know what your favourite blog posts were - statistically speaking?
Top 5 arts blog posts (traffic)
Miro in Grosseto and Pisa - Tuscany's two Miro exhibits this year brought this blog a lot of traffic. Do you love Miro a lot, or did nobody else write about these shows?
Michelangelo is a perennial bestseller: the Michelangelo Itinerary I made for Florence takes you on a path to discover this great artist in his hometown, but readers seem to prefer the article of Michelangelo Facts you probably don't know.
Another big show this year, Palazzo Strozzi's Bronzino, was something that interested at least 1500 readers who probably were checking out my video review.
Towards the start of the blog I wrote about the Cassone, an Italian Renaissance wedding furniture that my colleagues insisted was not in the least "viral". It's one of the top all time posts.
Another really non-viral post that brings in a lot of traffic is a lengthy review (co-written with my mom!) of the Napoleon and Hermès exhibit that was in Lucca last winter. People are still spending over 2 minutes reading that article. They must be big fans of silk scarves!
All this leads me to believe that
the typical reader of Tuscany Arts is smarter than average
and highly interested in long articles full of analysis - contrary to all good sense in blogging and social media. Hooray!
Most Viral Posts (comments and facebook shares)
Contemporary art makes for good conversation, apparently. Articles on
Clet's street signs
,
Damien Hirst's Diamond Skull
, and Mario
Staccioli's sculptures in the Volterran landscape
all resulted in a goodly number of facebook likes, shares, and comments. In the case of Hirst and Staccioli, discussion tended to be highly polarized - both are works you either love or hate.
Top keywords
It's usually fun to find funny mis-spellings or oddly sexual keywords that lead googlers to your blog, but in the case of Tuscany Arts, really there's very little of that. Very predictably, words like Caravaggio, Michelangelo, David, Bronzino and Miro are all big drivers of traffic to this blog. The words "nude models" do lead to this blog, but hey, what do you expect - we talk about art here. The words "
Caravaggio dentist
" was actually searched by 12 people, another 9 searched "Cavadenti", and 5 searched "Caravaggio tooth puller"; they all found what they were looking for as I wrote about that particular painting that makes me cringe (
Caravaggio's Cavadenti or Dentist
).
A dozen or so people were looking for information about Stendhal Syndrome - they must have been worried while planning a trip to Florence.
Plans for next year
And so ends the first year of intensive writing on Tuscany Arts blog
.
HAPPY NEW YEAR!
Stay with me in 2011 and I'll keep reporting on all the new exhibits in town, updating the list of arts exhibits and events, and writing about Tuscany's museums - although posts will be a little less frequent than before.
Thank you
for reading and for all your wonderful comments this year. Please let me know here or on the facebook fan page if there's anything you'd like to see on this blog - a museum I've missed, a town you want to know more about - and I'd be happy to write about it for you!
All the best, Alexandra
You might also be interested in