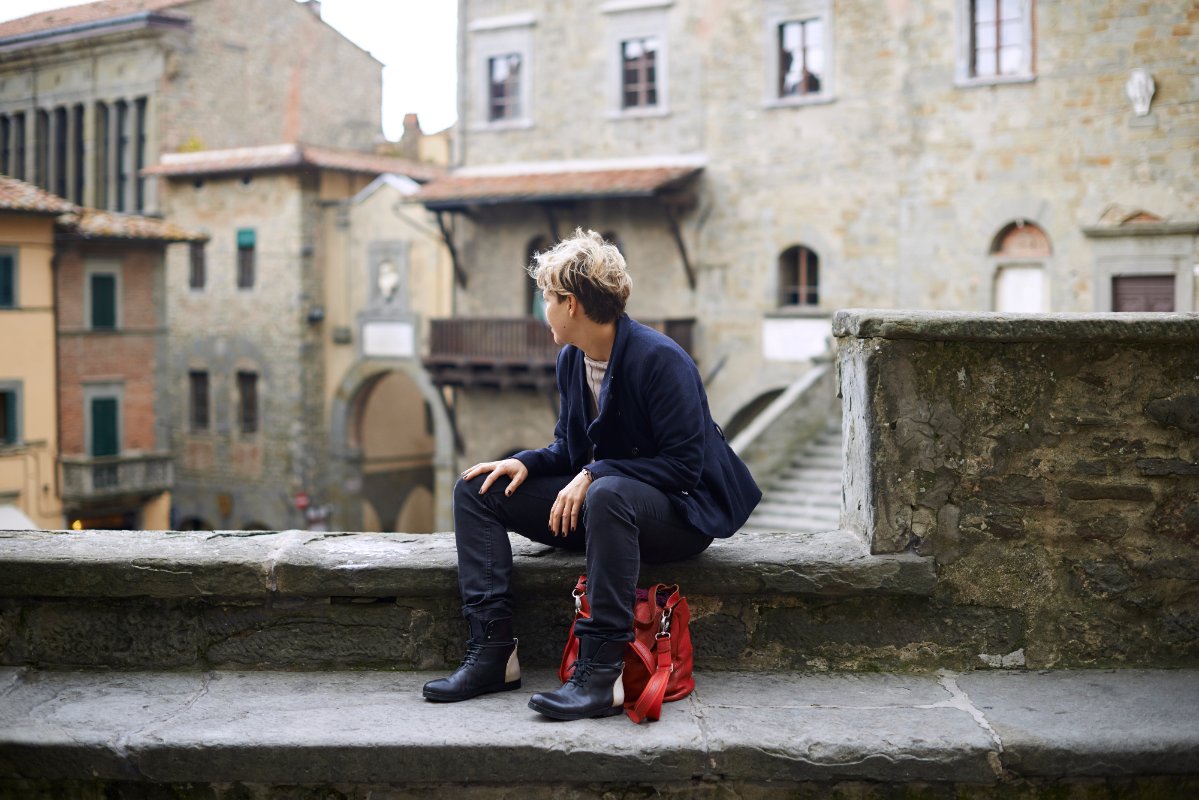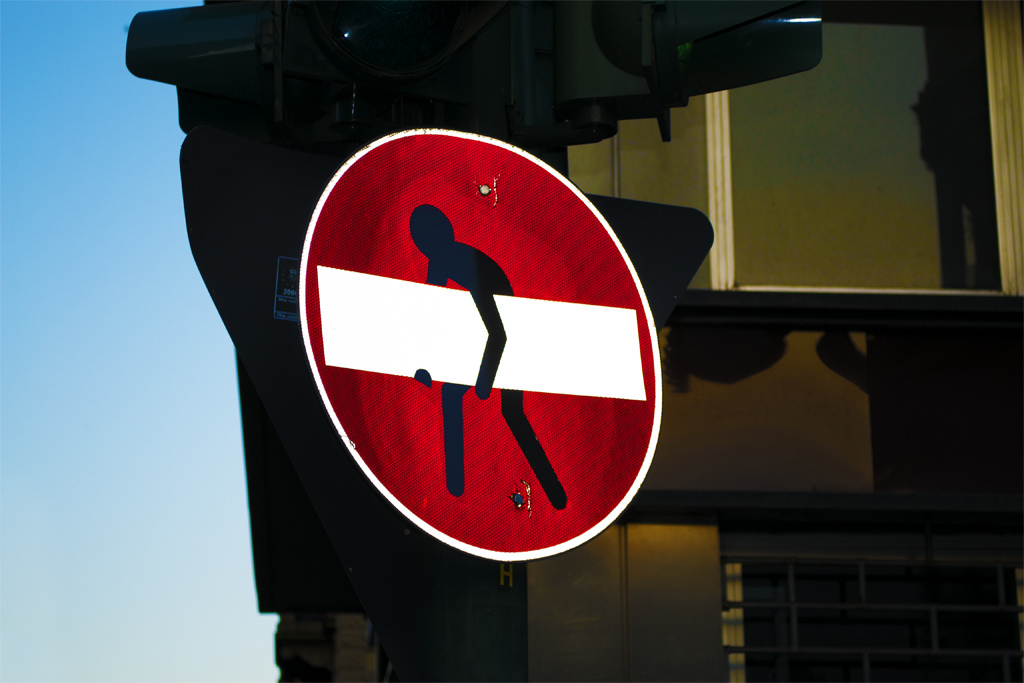 Remember last October when I first figured out that those great
altered street signs
around town were by the local street artist Clet Abraham? And how last month we saw
Clet's installation on Ponte alla Grazie
? The "Common Man" statue on the bridge in January was the start of a "new art year", and it seems to declare
2011 the Year of Clet
. By now, every single national newspaper's local edition has published something on Clet, and he's even gotten the attention of the difficult art critic Francesco Bonami - who pretty much tore him apart in an article in the Corriere della Sera. Not that that's a bad thing when you do what's referred to as "guerrilla art", which is naturally "outsider" material. Many people have been asking me about Clet, and it seems time to gather together all the articles and photos I can find so that you can make up your mind for yourself about his art.
Articles in English on Clet
There haven't been a whole lot of articles in English on Clet, despite the fact that his following outside Florence is growing. Other than the two articles mentioned above here on Tuscany Arts. Anthony from
Florence Journal
posted some nice photos of the Common Man statue on his blog. The stickered signs get a mention on the rather important website
trendhunter
. Finally, I was really surprised - and happy - to see that a photo of the no-exit sign transformed into a Crucifix has made it into
wikipedia's definition of guerrilla art
.
Articles in Italian on Clet
Omar, a writer for
Gold Blog
, has been one of Clet's supporters from the very beginning and I've benefitted from his articles very much. I was also happy to see the news reported in
Artsblog
, one of Italy's most respected national websites about the arts and exhibits. The Corriere della Sera's local section (Corriere Fiorentino) couldn't help but report on the Uomo Comune on the bridge, or in this case on its
removal
. The street signs and sculpture were mentioned in
La Nazione
(the Italian equivalent of The Star), while the more conservative
La Repubblica
mentions the signs but not the statue on the bridge - an interesting choice!
What's next?
With all this press attention we have to wonder what will happen next for Clet - and just how famous he might become! I asked him what his next piece will be and he says he doesn't know - his ideas develop over quite some time and they usually end up quite different from his original conception.
You might also be interested in