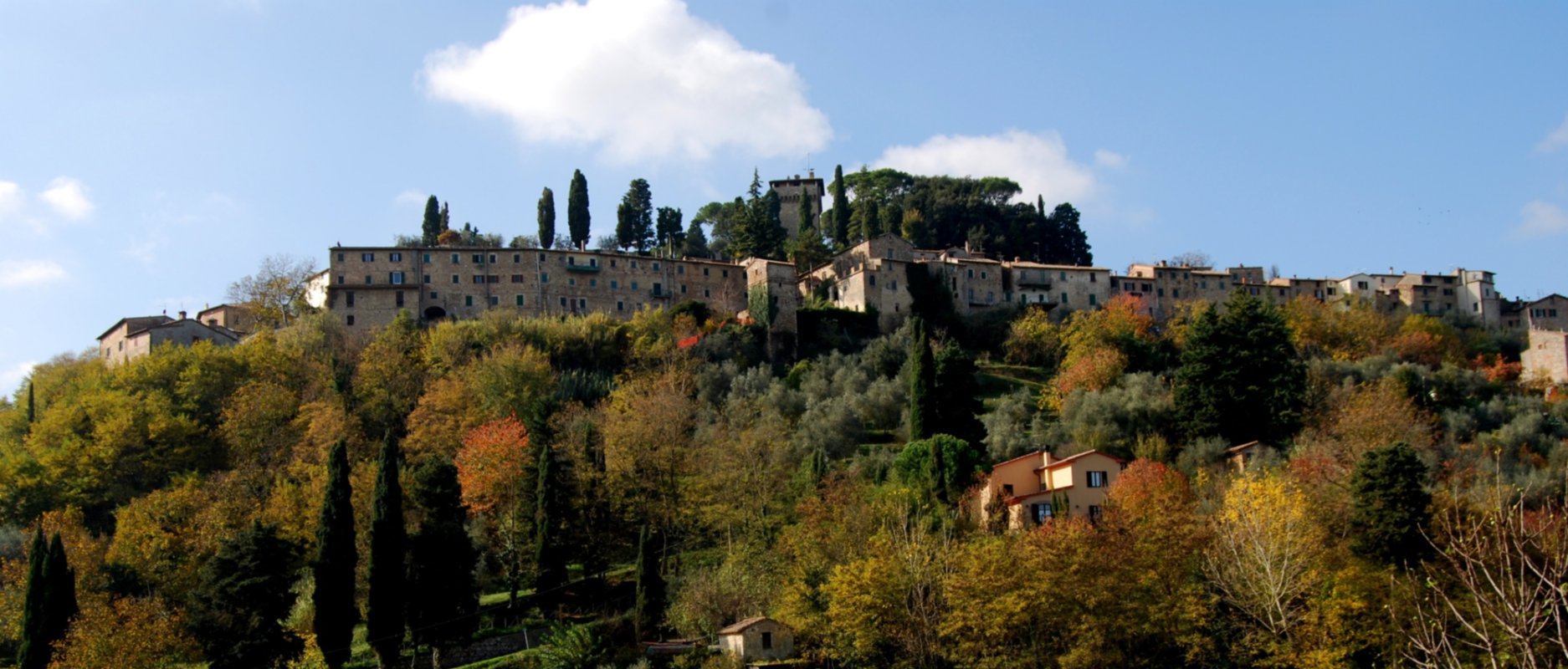 Cetona
Etruscan village located on the north-eastern slopes of the Cetona mountain
Cetona is considered a striking destination for its typically medieval urban plan and for relaxing breaks thanks to its landscape that is characterised by a thick vegetation that lends it a particular peace.

EARLY SETTLEMENTS
The first settlements in the area of Cetona date back to the Etruscan era but the town is first officially mentioned at the beginning of the 1200s in a document that also testifies the presence of a castle belonging to Count Ildebrandino. The town's name probably comes from the Latin noun "caedita" which literally means "deforestation" with reference to a deforested and cultivated place.

BATTLE FOR CONTROL
Throughout the XIII century Cetona was long-contested by Siena and Orvieto. After a brief period of domination by Perugia the village was purchased in 1418 by the Republic of Siena to be definitively annexed to the Siennese dominions led by Braccio da Montone. During the Siennese domination the village was restructured and fortified with the construction of a city wall with gates and towers, becoming an important benchmark of the republic.

Cetona remained subjugated to the republic of Siena until the arrival to power of the Medici family in the second half of the XVI century. During the Medicean domination the village was given by Cosimo II de' Medici to the Marquis Chiappino Vitelli, who started restructuring the urban plan and building the piazza, today known as Piazza Garibaldi, that was the principal entrance to the village.In 1772 Cetona became a council, while aggregated to the nearby village of Sarteano, and remained so until 1840.
In 1861 Cetona was annexed to the Kingdom of Italy by King Vittorio Emanuele II of Savoia.
HIGHLIGHTS
Among the most interesting monuments at Cetona we would like to mention the Collegiate, the Church of St. Michael Archangel, the Town Hall and the Archaeological-Naturalistic Park of Mount Cetona. Among the many events that regularly take place in Cetona, of particular interest is the traditional "Cetona Carnival" that is held on the last Sunday of Carnival and includes a procession of allegorical wagons and masked groups.
&
TOP ATTRACTIONS IN Cetona