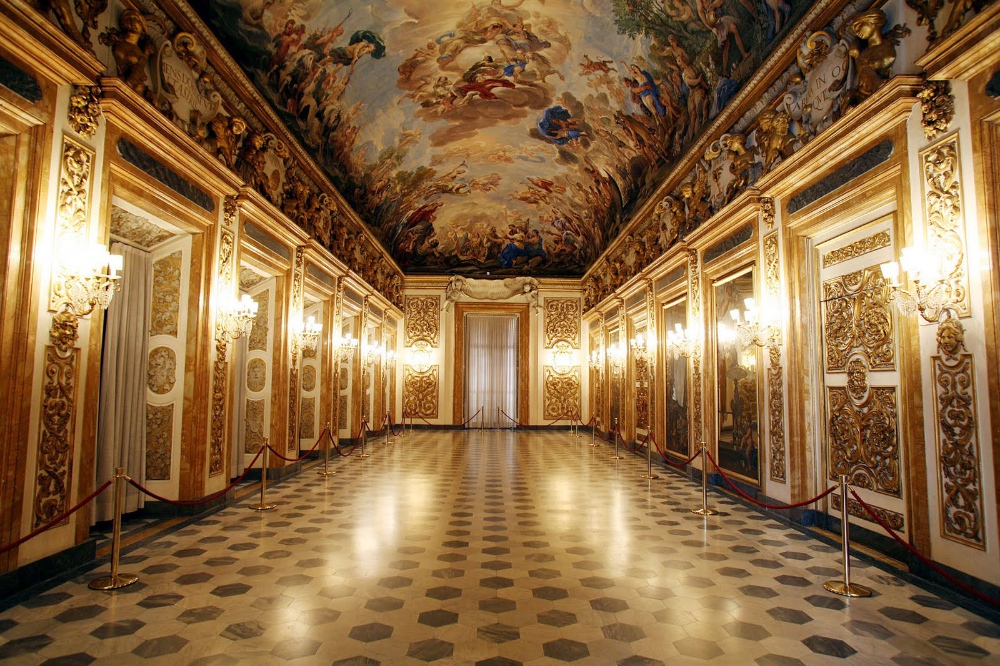 location_cityHistorical Buildings
Medici Riccardi Palace
Commissioned for the centre of Florence by Cosimo the Elder, patriarch of the Medici family, the palace is an admirable example of Renaissance architecture
The Medici Riccardi Palace, the first purely Renaissance building built in Florence, was commissioned around 1444 to the architect Michelozzo by Cosimo the Elder, patriarch of the Medici family, who wanted it located in via Larga (today via Cavour) near the Church of San Lorenzo.
Topped by a robust cornice, the building's façade is decorated with elegant mullioned window; the two asymmetrical entrance ways lead to a courtyard designed according to Brunelleschian standards and beyond, an Italian-style garden.
Construction ended in 1460 (Lorenzo the Magnificent lived here, among others), but by 1517, the first modifications to the original structure were already taking place, including closing the portico and building two "kneeling" windows using a design by Michelangelo.
After Cosimo de' Medici moved to the Palazzo Vecchio in 1540 when he became Grand Duke, the palace was lived in until 1659 by minor members of the family, until Ferdinand II sold it to the Riccardi Marquises, who considerably modified and enlarged the building. Among the changes was the addition of a large hall, which was frescoed by Luca Giordano, today one of the most important examples of the Baroque period in Florence, while the architect Foggini built the new entrance stairway.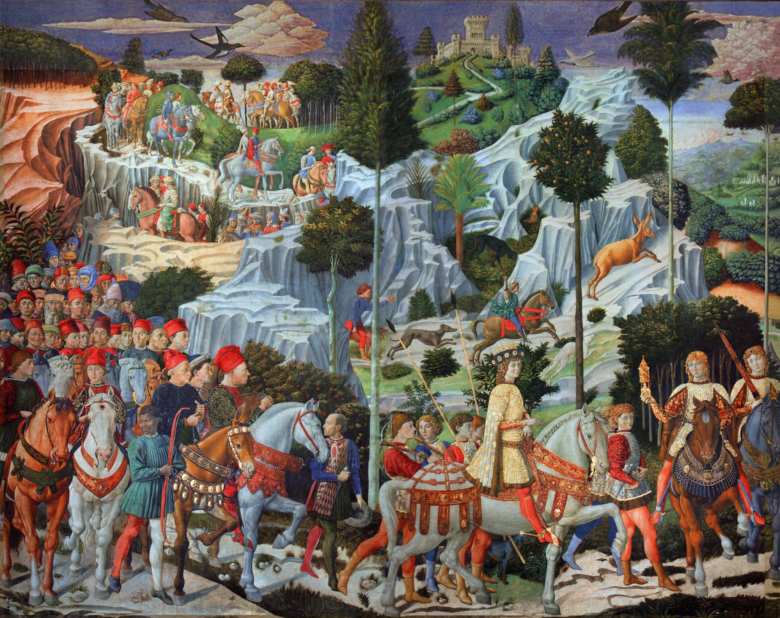 At the museum inside the palace, visitors can admire the Chapel of the Magi, frescoed in 1459 by Benozzo Gozzoli, whose decoration across three walls depicts the procession of the Magi: in reality, the decoration alludes explicitly to the parade that took place in Florence in 1439 for the Council. Indeed, the figures painted by Benozzo are recognizable as many important people from the period, including, of course, members of the Medici family.
Info: palazzomediciriccardi.it
Florence
A stunning city where you will lose yourself in the art, history, fashion and traditions of Tuscany
No one plans a visit to Tuscany without planning a visit to Florence: the city of the lily is a treasure trove of artistic treasures and the centre of a fervent vitality. Aside from its exceptional heritage of art, bearing witness to its centuries of civilisation, Florence can be enjoyed in so many ways: promenading along the enchanting riverbanks at sunset, entering the bohemian alleys of ...
Morekeyboard_backspace