location_cityHistorical Buildings
Romena Castle
The imposing ruins of the fortress in Pratovecchio dominate the entire valley
Three towers in the middle of nature dominate the entire Casentino valley at a height of 621 metres: this is the Romena Castle in Pratovecchio, one of the most famous in Tuscany thanks to its long history.
Dating to the early 11th century, the fortress was founded by the Guidi Counts, who made it one of the most important in the territory.
Though little more than imposing ruins remain today, the castle is considered one of the most evocative monuments in the Casentino because of both its position and the harmonious architecture that blends with the surrounding nature, standing tall above the valley below.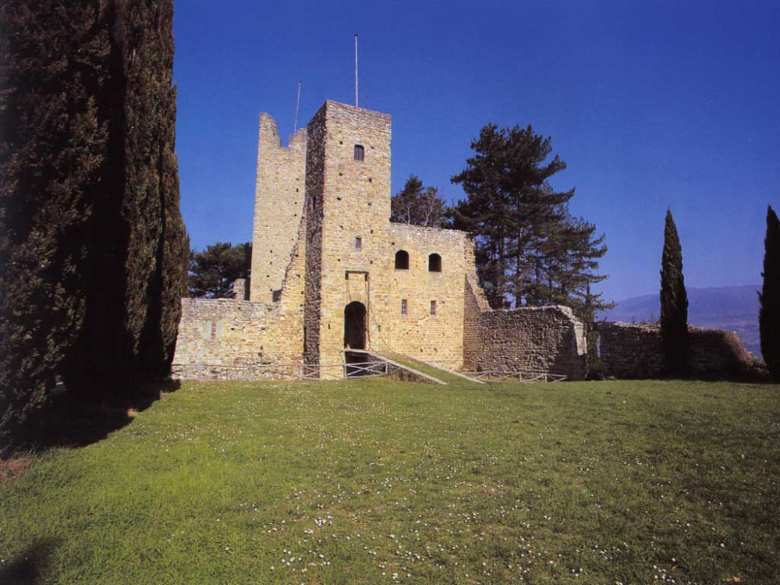 Of what remains, you can admire the drawbridge, the prisoners' tower and the patrol walkways. The complex is as a fascinating as it is harmonious, located in a place that was beloved even by the supreme poet Dante Alighieri, who immortalized it in his Divine Comedy.
Info: castellodiromena.it
Pratovecchio Stia
Discovering artisan skill in the villages of the Casentino
The municipality of Pratovecchio Stia is located in the distinctive Casentino landscape; surrounded by evocative forests and places of worship, it's the perfect scenery for those who love nature, mountains and hiking. Indeed, a visit to the Parco Nazionale delle Foreste Casentinesi, Monte Falterona e Campigna is just the ticket. ...
Morekeyboard_backspace