account_circleHistorical personalities
Piero della Francesca
He's the master of light, one of the most important painters of the Italian Quattrocento
Piero della Francesca was, without a doubt, one of the most important painters active in fifteenth-century in Italy. He was born around 1415 in Sansepolcro, not far from Arezzo in an area of Tuscany known as Valtiberina. He learned his art from a local painter, but his most important formative period was in Florence, where he trained under Domenico Veneziano, an Italian painter with whom Piero worked in the Church of Sant'Orsola (now lost).
His monumental and highly rational paintings are one of the highest artistic acheviements of the Early Renaissance. Piero was a great experimenter: he played with the first rules of perspective applied to narrative and devotional art, which he applied with mathematical rigor, adding an iconic and sacred feeling to his paintings.
Piero della Francesca's works are in fact for the most part religious. Many were commissioned by confraternities and by important members of society. He depicts scenes from the Life of Christ, the Madonna and similar themes – one important such work is preserved in Sansepolcro at the Civic Museum.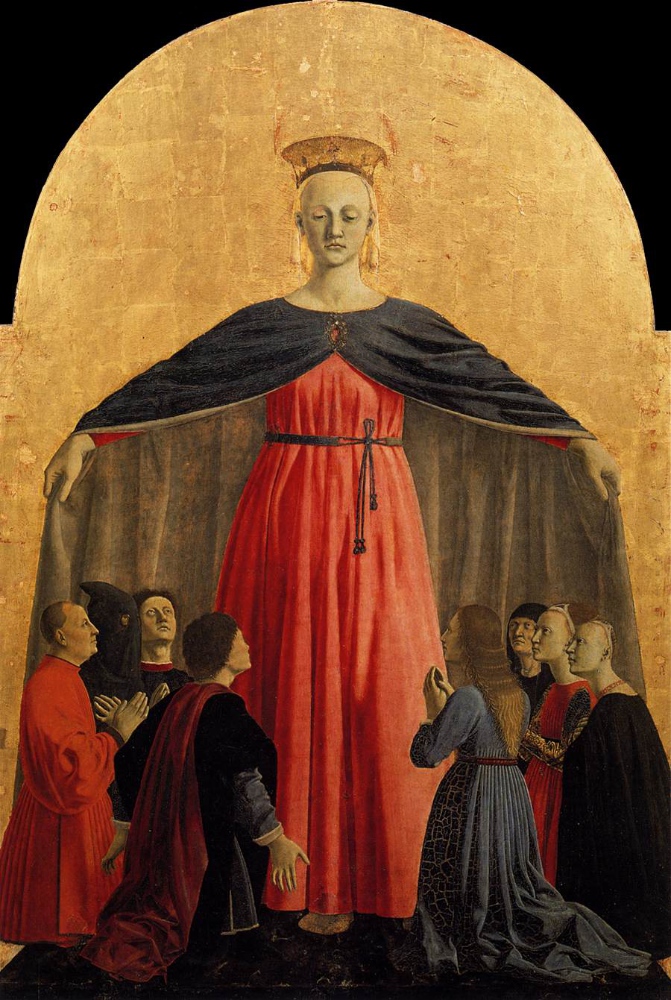 Piero was not just a painter but also a mathematician, and he wrote treatises on the matter, including an important analysis of the construction methods of domes.
Here is a special project about the "Terre di Piero", check it out!
Sansepolcro
THE VILLAGE OF TOWERS AND PALACES THAT RISES FROM THE APENNINE MOUNTAINS, BIRTHPLACE OF PIERO DELLA FRANCESCA
Sansepolcro is a town nestled at the foot of the Apennine Mountains, a gateway to Tuscany that rules the Upper Tiber Valley. This sprawling green mountainous terrain skims the Alpe della Luna and the Massa Trabaria area, bordering Umbrian hills, the mountains of Arezzo and the Catenaia Alps. Legend has it that Sansepolcro's mystic origins trace back to the pilgrim saints Arcano and Egidio. ...
Morekeyboard_backspace
You might also be interested in