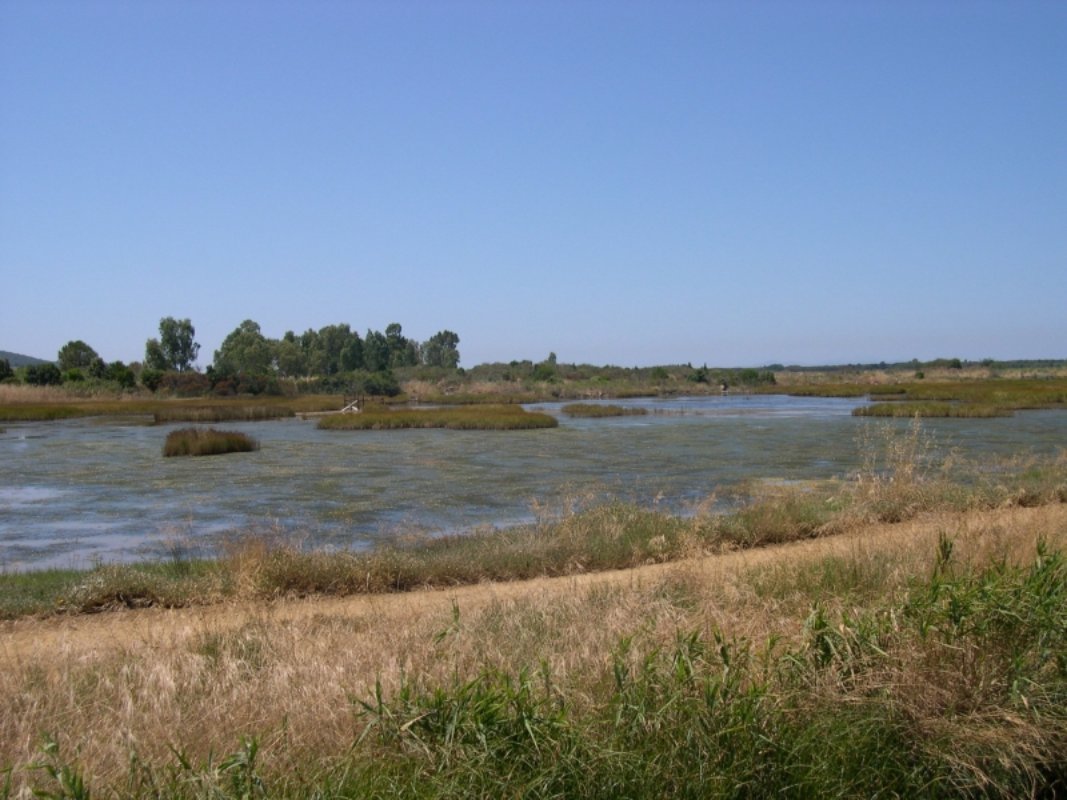 natureNaturalistic attractions
Oasis for the protection of Scarlino's fauna
Birdwatchers' heaven
The Oasis for the Protection of Fauna of the Scarlino Ridge is made up of primarily public land. Its surface area stretches for more than one thousand hectares. The sea lies on its northern side, in addition to the industrial channel of Solmine and the Pecora River. The east hosts the Scarlino swamp, the Casone farm and State highway 322 delle Collacchie. On the south, there's the rural street of Torre Civette and the sea; the west side lies along the coast.

The Scarlino ridge is a woodsy agricultural area which lies adjacent to swampy land. Several endangered species live in this landscape such as bittern (Botaurus stellaris) and swamp falcon (Circus aeroginosus). In addition, this area is an important nesting site for birds like the reed warbler, penduline tit, buzzard, kestrel, owl, hoopoe and many more. With regards to winter birds we should recall that the region hosts numerous wild Geese, ducks, flamingos and snipe.

Thanks to its eco-seasonal characteristics the Scarlino swamp is an exceptional refuge for wildlife, especially for several species of ducks such as the mallard, the teal and the wigeon. The area's most common insect is the Callimorpha quadripuncatata. Its woodlands are made up of numerous deciduous fruit trees and chestnut.
Source: Province of Grosetto
Scarlino
ENCHANTING BAYS DRAPED IN RICH MEDITERRANEAN SCRUB
The name Scarlino comes from the Gothic word "scherlin," meaning "torch-light procession," and points to the role played by the town's lighthouse in the Roman port of Scabris (today's Puntone port.) Recent archeological digs in the Puntone area unearthed an important Etruscan necropolis and burial mound, signs of early settlements dating back to the 6th and 7th centuries BCE. ...
Morekeyboard_backspace
You might also be interested in