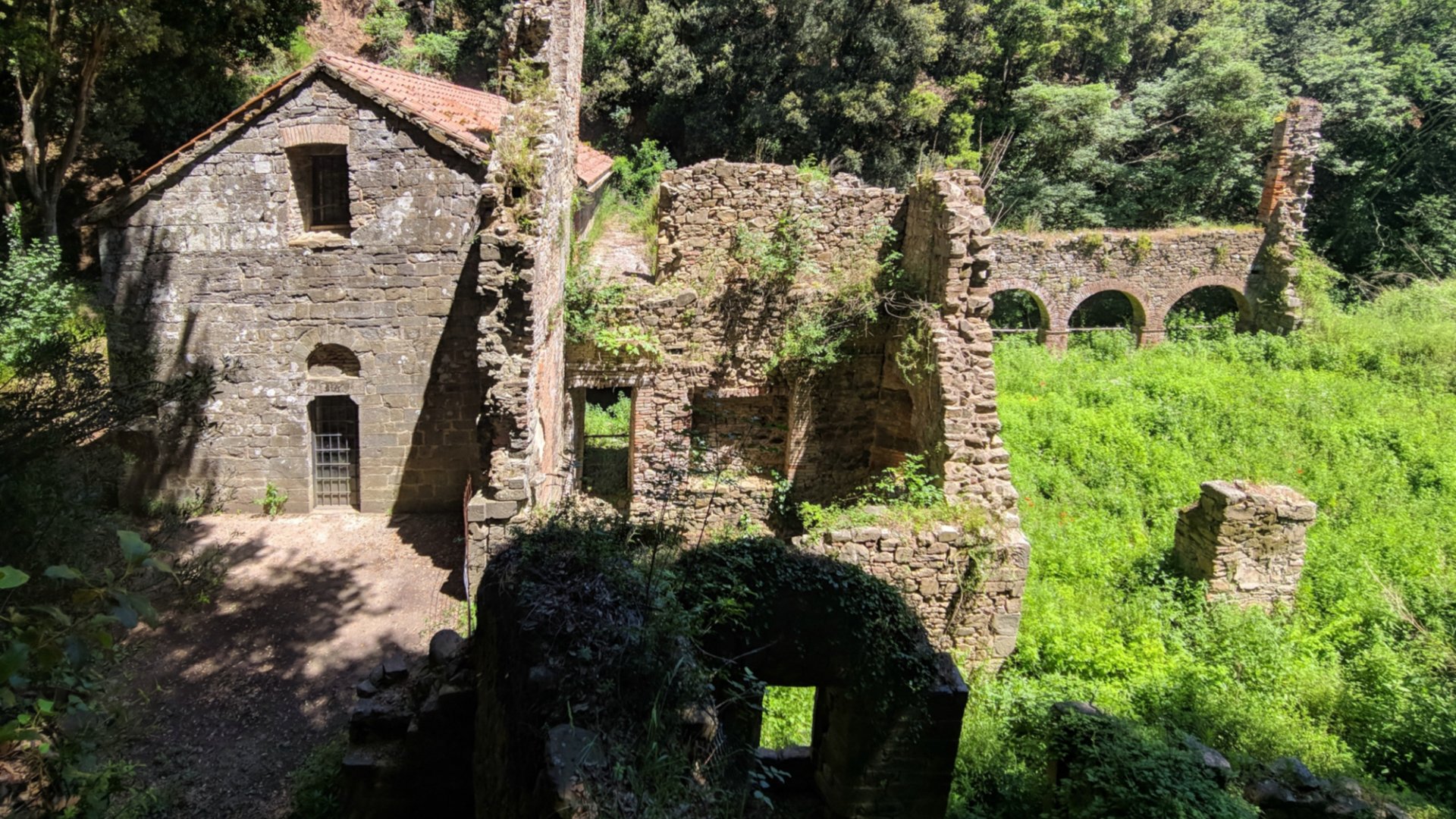 San Guglielmo Monastery
The ruins of a historic monastery immersed in greenery
Eremo Di San Guglielmo, Castiglione della Pescaia, GR, Italia
In the dense woodland that extends north-west of Castiglione della Pescaia, we find what remains of a centuries-old, large monastic complex founded by the followers of Guglielmo da Malavalle in the thirteenth century. The mystical place was built right over the tomb of the saint and has welcomed numerous monks throughout history. It was one of the main spiritual centers in Maremma until it was destroyed during the war with Siena.
The complex can only be visited from the outside, from the raised area. The church is completely bare and has elements probably dating back to the restoration that were carried out by Augustinian monks in the 17th century. The ruins show the single nave plan with a seventeenth-century altar in red brick that's partially plastered. The monks' cells and a part of the cloister stand out from the adjoining convent.
Although the saint's stay was short, there are many miracles and legends that connect him to the monastery. Until the day of his death, February 10, 1157, he lived here in a simple and disciplined way, fasting for a long time and eating raw herbs, water and bread offered by the faithful locals of Buriano.
Castiglione della Pescaia
Beach life and a character-rich town surrounded by unique attractions
Castiglione della Pescaia is nestled between blue sea and green hills. This seaside resort is renowned for its beautiful beaches and large pine forests that continue as far as Marina di Grosseto, where they end with the magnificent Pineta del Tombolo. Castiglione della Pescaia is a historic fishing village. ...
More