Places of worship
Church of Santissima Annunziata in Pontremoli
An extraordinary place of worship rich with hidden treasures
A majestic church dedicated to the Virgin Mary stands at the entrance to Pontremoli. You can instantly notice how the building and its monastery seem too large for the small hamlet where they reside. Due to their sheer size, the charming via Francigena route, which enters Pontremoli just behind the church, was deviated from its planned path. Legend states that the religious cult blossomed here in 1470 when the Virgin Mary, painted on a newsstand, miraculously spoke to a child. So by the end of the 15th century, with the initiative of doctor Princivalle Villani, construction of the church began near the newsstand - with Master Biagio of Florence and Martine of Lugano laying its very foundations.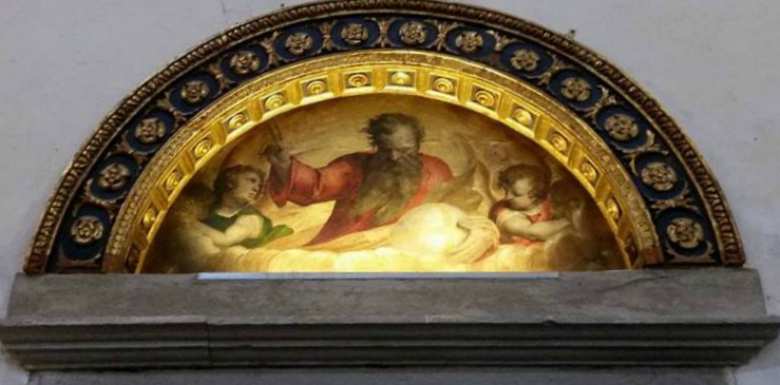 Inside, a single nave with an elevated presbytery is instantly striking due to the presence of a remarkably small temple in multicoloured marble (1527) attributed to Andrea Sansovino. Inside the small temple you can admire the Adoration of the Magi by Luca Cambiaso, whose lunette depicting the Creation sits on the door of the sacristy. Bending down inside the small temple, by looking through a small window placed at the base of the altar you can see the effigy of the miraculous aedicule from which everything started. Behind the little temple, a niche houses a beautiful statue of St. Augustine, which has been attributed by some (among them art critic Vittorio Sgarbi) to none other than Michelangelo.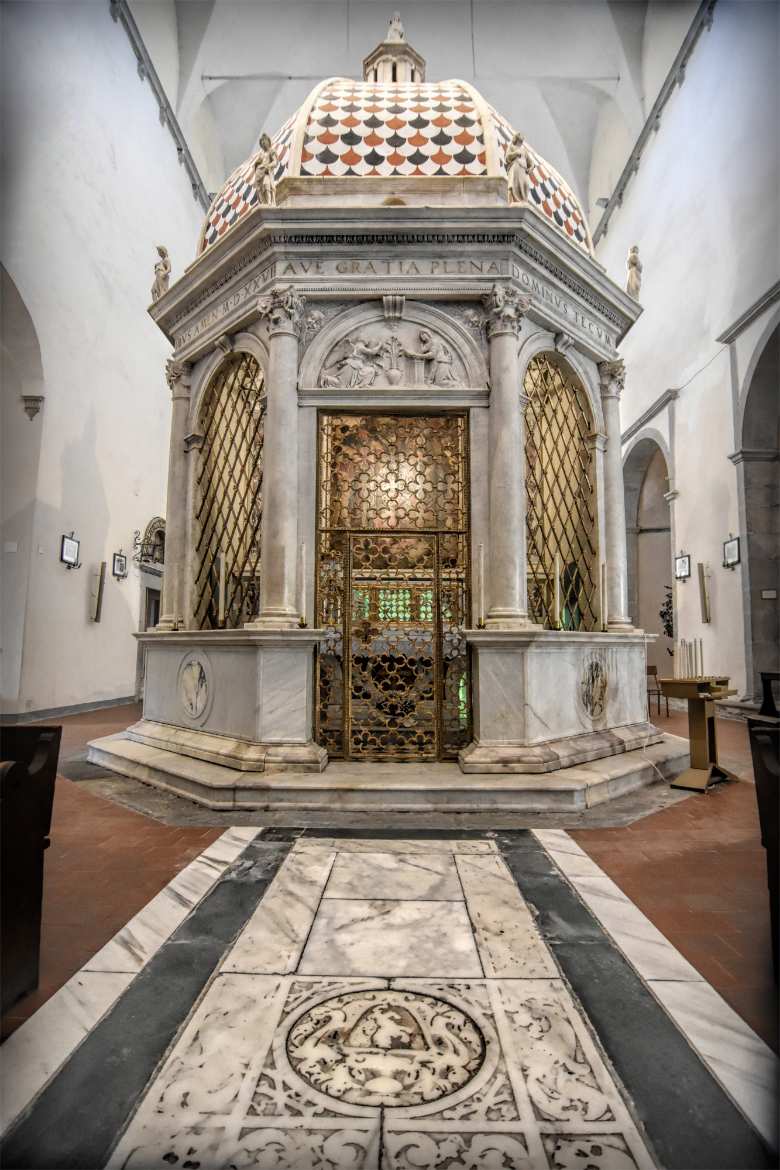 The sacristy is also worth visiting, a refined space covered in elegantly carved wooden wardrobes and a frescoed vault by Francesco Natali. From the presbytery you can enter two 15th-century cloisters belonging to the former Augustinian convent, built in 1474. Meanwhile, behind the church, above the hillside that passes next to the via Francigena, a little hermitage used as an area of seclusion in the past centuries was discovered recently and is currently being restored by the enthusiastic parish priest Don Lorenzo.
Pontremoli
The mythical Apua immersed among art, nature and Lunigiana's traditional cuisine.
Pontremoli is the northernmost town in all of Tuscany and one of the most distinctive Lunigiana centres. Built on a plain surrounded by hills and mountains, the town is a tiny treasure trove of artistic and monumental heritage. Simply by crossing its medieval bridges and walking along its streets, you'll find yourself travelling back in time to a mythical era. ...
Morekeyboard_backspace