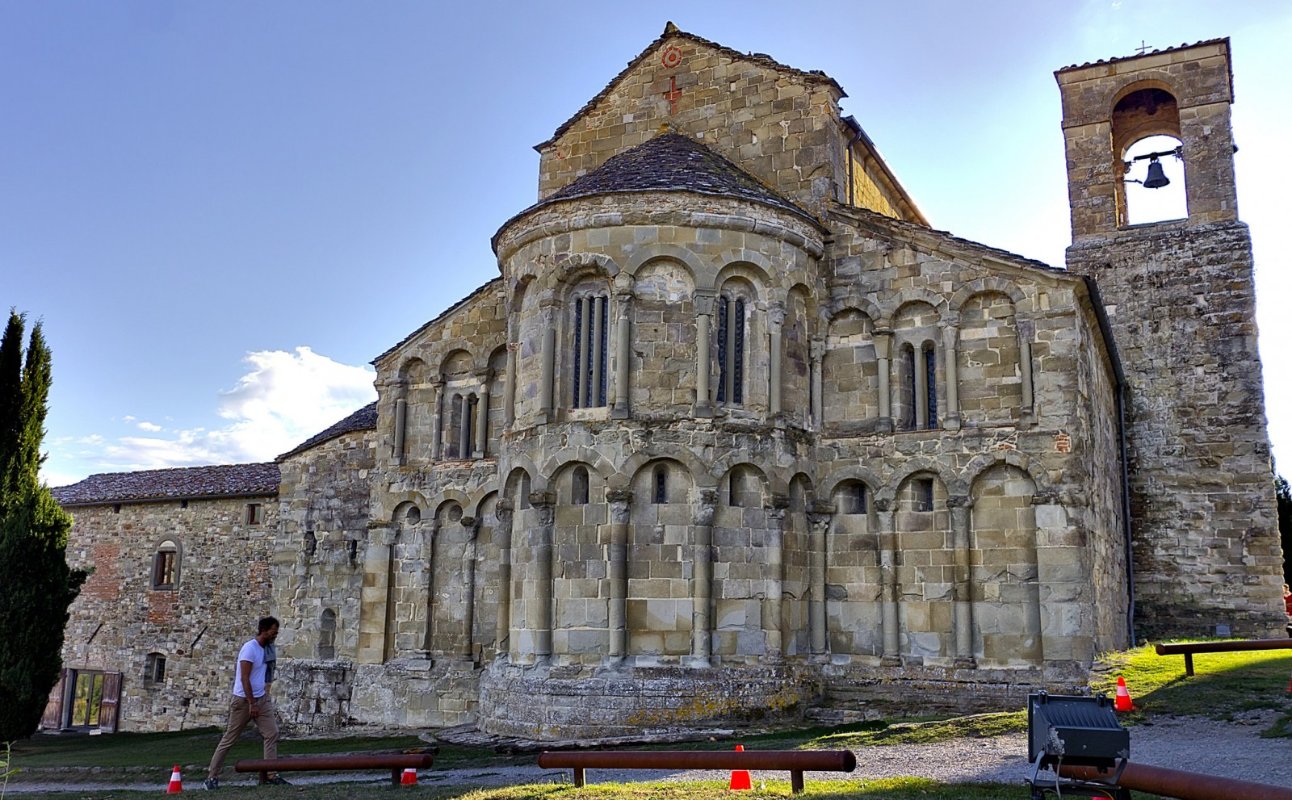 Places of worship
Parish Church of San Pietro in Romena
Pratovecchio has been home to a gem of Romanesque architecture for 900 years
The Parish Church of San Pietro in Romena is a gem of Romanesque architecture nestled like a treasure chest in the surrounding nature of the Casentino. The building dedicated to St. Paul the Apostle, made completely out of stone, is considered one of the most important churches in the area and is located about 3 kilometres from Pratovecchio, on via Maior.
Dating to 1152, the Parish Church in Romena boasts a skilful architectural and 3-dimensional design worthy of attention. The space has three naves dividing the interior of the building, separated by columns topped with finely decorated capitals. The windows in the side aisles are installed asymmetrically, creating an intense play of light and shadow within the church. The four-sided bell tower is even older than the church itself, as is the religious complex in Romena, demonstrated by the ruins of an ancient church found right underneath the parish church.
Over the years, the parish church has not only been a popular destination for its architectural beauty but also for the religious spirit and reputation as a gathering place that evokes the site where, in 1991, the Fraternita di Romena was founded.
Pratovecchio
A delightful village in the Casentino and Paolo Uccello's hometown
Pratovecchio is a small medieval village whose architecture tells its history, noted especially in the charming central square vaunting a perimeter entirely covered by a pietra serena portico. The town's history involves faith, as evidenced by the presence of two monasteries of Camaldolese and Dominican nuns, though it also involves power, as noted in the majestic Castle of Romena, a fortress ...
Morekeyboard_backspace
You might also be interested in