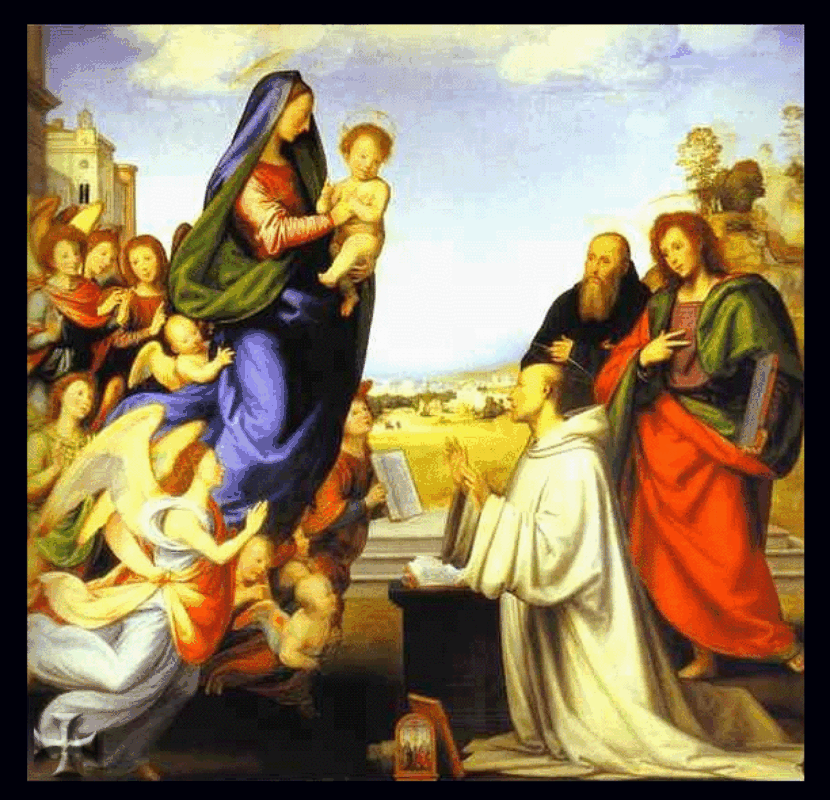 account_circleHistorical personalities
Bernardo di Chiaravalle
A universal prayer hails from the hermitage of Calci
One of the most illuminated figures of the Catholic Church in the 1000s was Bernardo di Chiaravalle, a French theologian, abbot and the founder of the Clairvaux church and other monasteries, like the Chiaravalle monastery. For many years he lived in the hermitage of Costa d'Acqua, the oldest and most important religious retreat in the Pisa mountains. It was there where he wrote the "Salve Regina" prayer, and every year on August 20th the hermitage celebrates a mass in his honor.

Friend and teacher of Pope Eugenio III, who was also born near Calci, Bernardo di Chiaravalle was declared a Doctor of the Church by Pope Pio VIII in 1830. There are numerous philosophical and theological works by Chiaravalle. In his writings, he speaks of the birth of a new vision of love that has four levels: love for thyself; love for God; the love of God for God; and the love of thyself for God. He describes a personal, internal journey that is born in each of us and eventually brings us closer to God.

Bernardo di Chiaravalle was a strong and important figure that was friend and aid to many pontiffs.





Calci
A DELIGHTFUL VILLAGE IN A VALLEY DOTTED WITH A WEALTH OF OLIVE GROVES AND MEDIEVAL CHURCHES
Calci is located just a few kilometres from Pisa, at the foot of the Monti Pisani and at the center of the Valgraziosa, a natural amphitheatre with villages along its slopes which together make up Calci. Today, Calci is mostly gathered around the Parish Church of SS. ...
Morekeyboard_backspace
You might also be interested in