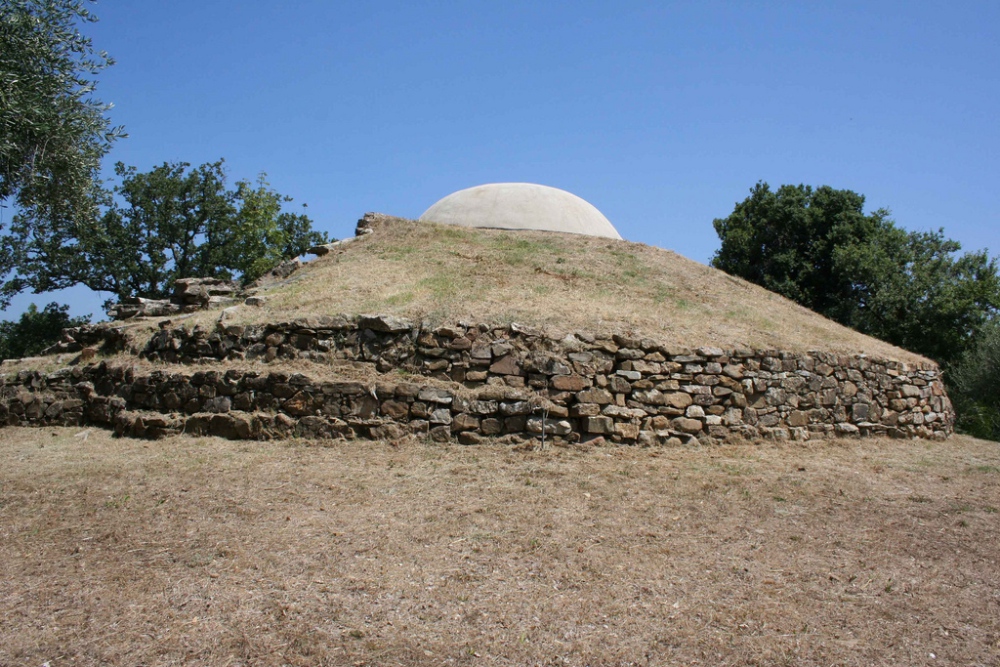 account_balanceMuseums
Archeological area in Vetulonia
An itinerary through the excavations of Etruscan necropolises
Vetulonia is one of the twelve most important Etruscan cities. It was rediscovered at the end of the 1800s during archeological research conducted by Isidoro Falchi. The discoveries confirmed the wealth of this Etruscan settlement, where well-being was based on the mineral waters throughout the territory. The city experienced great development in the 7th century BCE and in the following century, the city was surrounded by a defense wall. Its decline came in the second half of the 1st century BCE.
The necropolis in Vetulonia is one of the largest and most well-known and the burial grounds extend both to the east and the west of the hills, all the way down to the plain below, in a countryside dotted with olive groves and scrub vegetation.
Along the path, you'll come across the Belvedere tomb, the Pietrera mound from the second half of the 7th century BCE, the monumental beehive tomb formed by two overlapping chambers, the Diavolino mound from the same period, 80 metres in diameter, and, continuing your walk, the Fibula d'Oro tomb.
Well tombs and burial mounds can be found throughout the high grounds known as Poggio alla Guardia, Poggio alle Birbe, Poggio al Bello, Colle Broncio and Costa delle Dupiane. In addition to the tombs, you can see the ruins of Etruscan-Roman houses and the defense wall.
It's recommended that you visit the archeological area at the entrance to the town and the two sites near the cemetery, Costa dei Lippi and Costa Murata.
Info: museidimaremma.it
Castiglione della Pescaia
Beach life and a character-rich town surrounded by unique attractions
Castiglione della Pescaia is nestled between blue sea and green hills. This seaside resort is renowned for its beautiful beaches and large pine forests that continue as far as Marina di Grosseto, where they end with the magnificent Pineta del Tombolo. Castiglione della Pescaia is a historic fishing village. ...
Morekeyboard_backspace