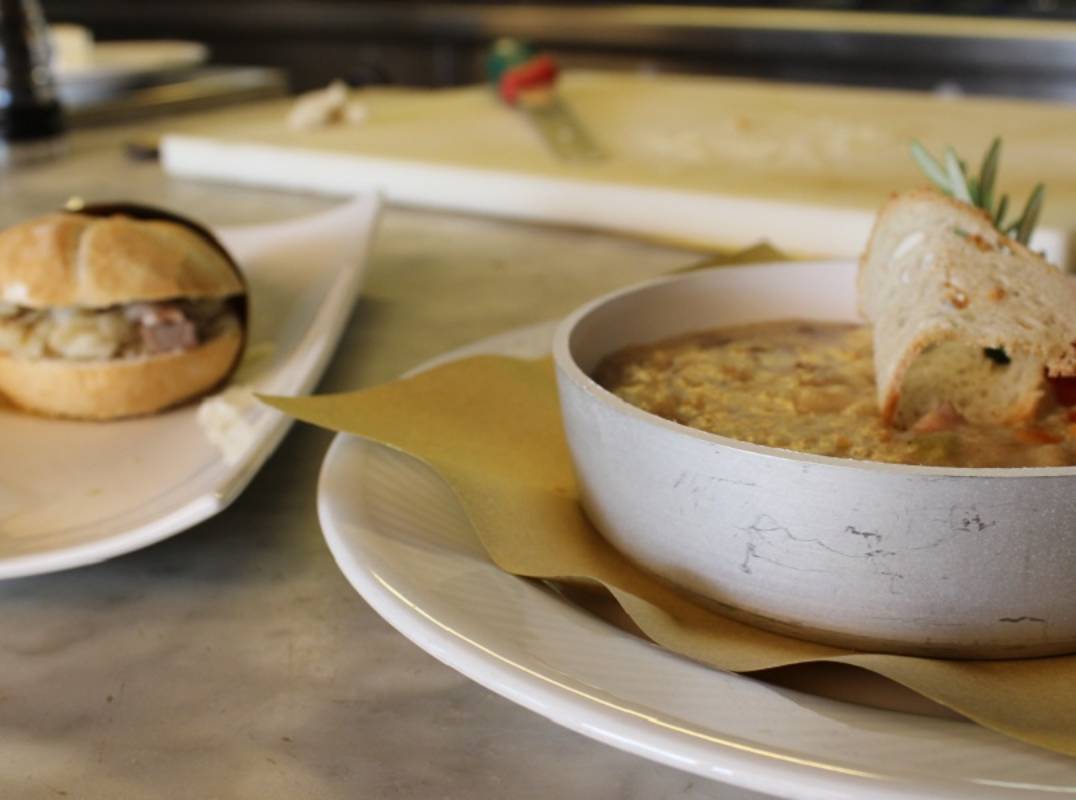 Two cities boasting a wealth of history and monuments serve up specialities and cuisines worth knowing
The delights of Prato and Pistoia
Florence is really close by, but Prato and Pistoia, which are so easy to reach on the road between the Tuscan capital to Versilia, have honed culinary traditions worth tasting. Enjoy this two-day tour.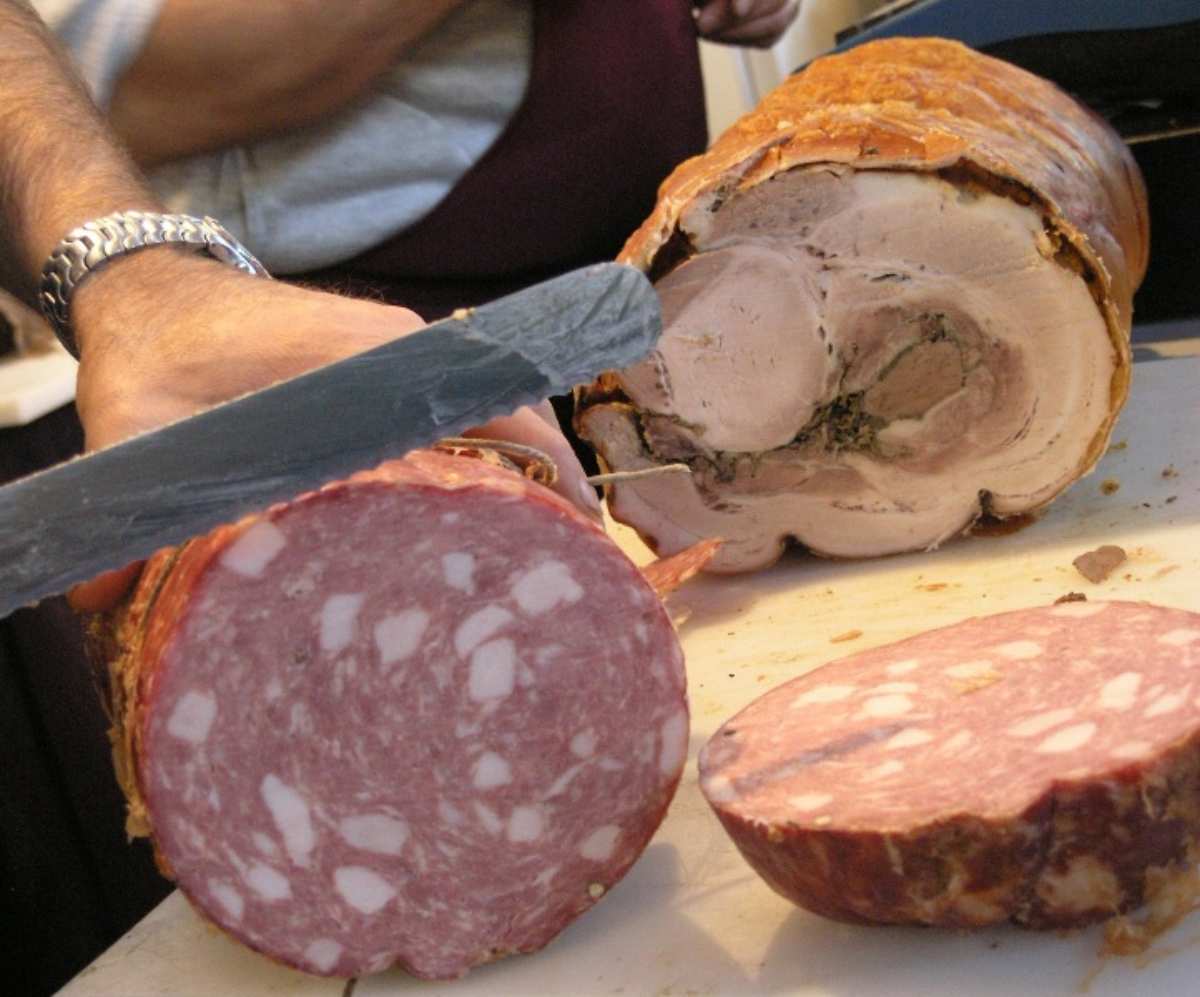 Photo ©Biscottificio Mattei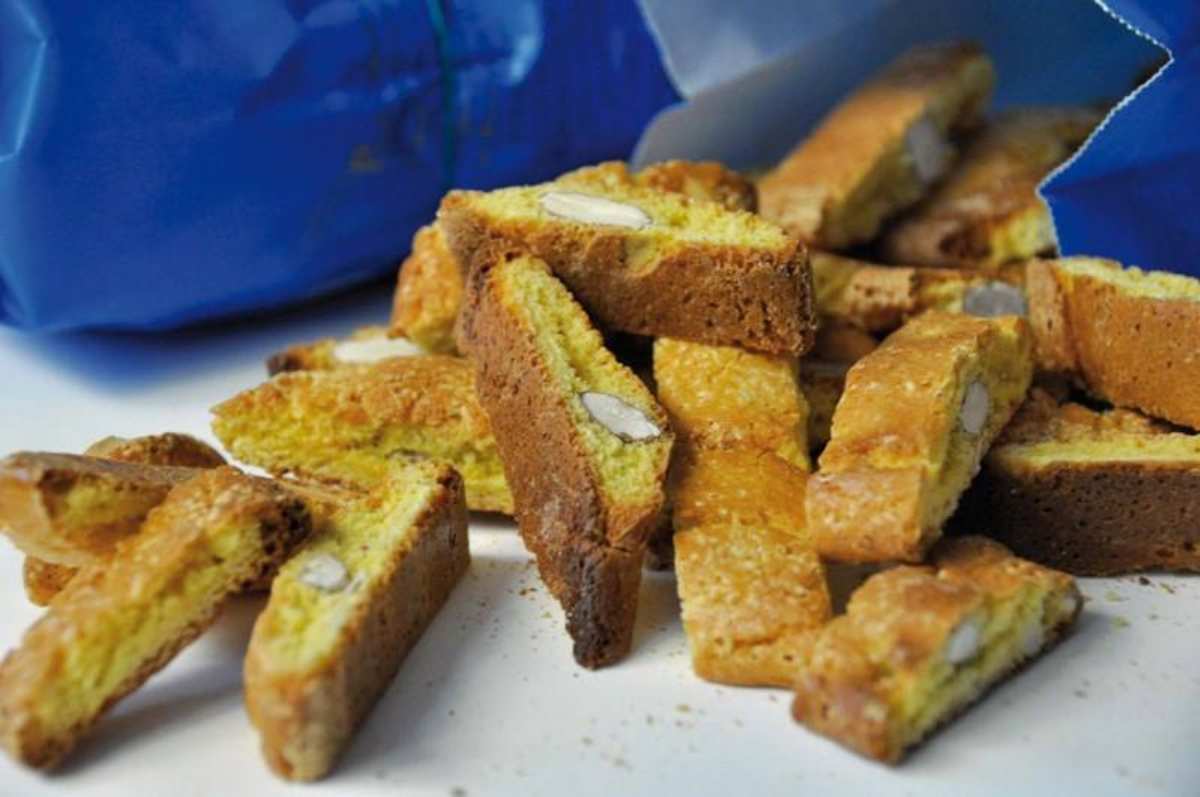 Art, tidbits and unpretentious cooking
Spend the first day in Prato, Tuscany's famous textile town but equally well known for its history and traditions, which can be seen in the architecture and monuments in the old centre. Start at the Basilica di Santo Stefano, the city's cathedral in the square of the same name. Stroll along via Mazzoni to reach piazza del Comune, dominated by Palazzo Pretorio and the Fontana del Bacchino fountain. Along via Ricasoli, stop for a snack at Biscottificio di Antonio Mattei, the old cookie shop in Prato, where you can stock up on the famous cantucci or biscottini di Prato, in the traditional almond version and in other variations on the theme, as well as other sweet treats.
Prato is home to two other top bakers, Paolo Sacchetti and Luca Mannori, who make and sell contemporary creations alongside more traditional local cakes, such as pesche, in their shops. Our tour ends at the Castello dell'Imperatore in piazza delle Carceri, a striking fortress. If contemporary art's your thing, head to the Centro per l'arte contemporanea Luigi Pecci, where impromptu exhibitions and other initiatives express the times in which we live.
Prato is capital of a food and wine district primed with prestigious produce. Mortadella, a PGI-branded product since February 2016 and protected by the Slow Food since 2000. This traditional cured meat is made from special pork cuts, salt and garlic, with the addition of a liqueur called alchermes. The spices used (cinnamon, coriander, nutmeg and clove) and the processes give a medieval feel.
Locally made bread, called bozza, is typical of unpretentious traditions and is representative of the area's culinary identity. It's made without salt, according to Tuscan traditions, is slightly sour and pairs well with all foods.
Wine has been produced in nearby Carmignano since Etruscan and Roman times. In 1716, the production zone was defined by the Grand Duke of Tuscany Cosimo III de' Medici as one of four winemaking areas in the region. These hills sloping from the city towards Montalbano now produce refined DOC and DOCG wines.
Stuffed celery is most specific recipe in Prato: the vegetable sticks are blanched and filled with a meat mixture made from mortadella, parmesan, garlic, parsley, eggs, salt, pepper and nutmeg. They are dipped in flour and egg and cooked in a meat sauce. The dish is still made at home and can sometimes be found on the menu in the city's more traditional restaurants, such as Soldano and Su Santa Trinita, as well as at Su pe' i canto in Carmignano.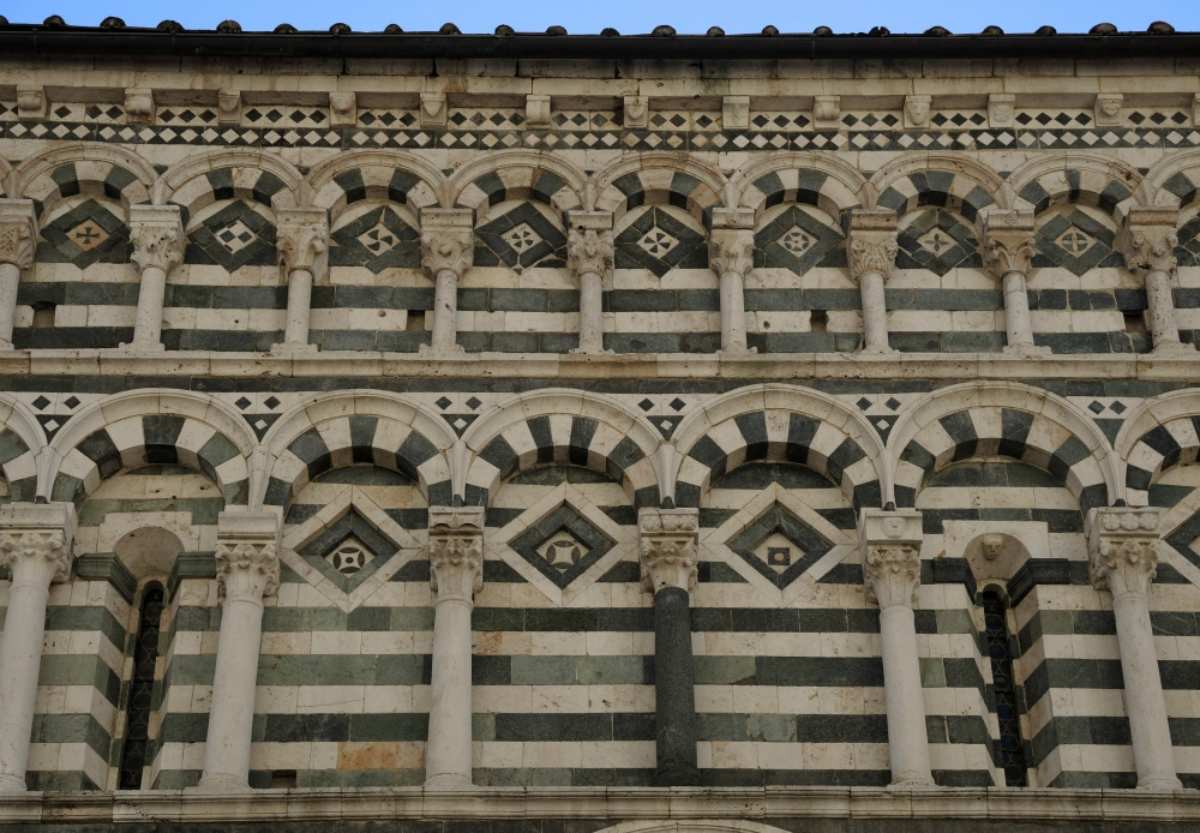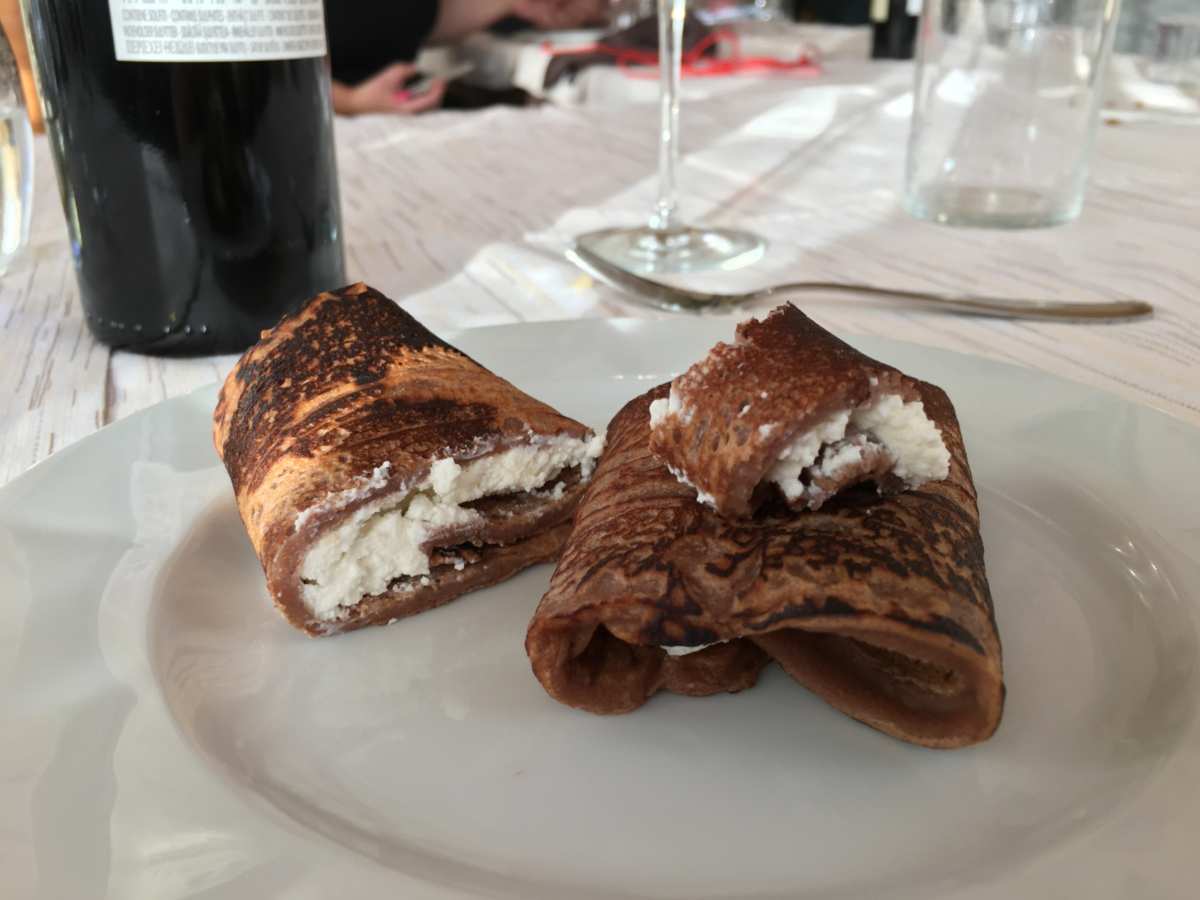 Market tour and "zuppa del carcerato"
Day Two takes us to Pistoia and the town's busy historic centre, which offers a couple of super museums, the spacious and spectacular piazza del Duomo, with the Pisan Romanesque San Zeno Cathedral, and piazza della Sala, nestled among the houses with an old well in the centre, the heart of the city's nourishment. In the past, this is where the market was held, in addition to all sorts of trading and bartering. The square and adjacent streets have upheld this tradition. You'll find greengrocers in the main square with speciality shops all around, starting with pecorino cheese from the nearby Pistoia mountains, and brigidini, aniseed crunch from Lamporecchio.
Pistoia's most traditional cooking is reminiscent of the memories and flavours of traditional Tuscany, elevated by ingredients from the Apennines, especially chestnuts, whose flour is used to make delicious necci, thin crepes that are often rolled and filled with fresh ricotta.
Try the unusual zuppa del carcerato. In the past, the city's butchers were located near to the prison. The innards of butchered animals and other offcuts weren't sold and were mostly thrown away. Prisoners, who weren't privy to a good diet, asked for these leftovers and were given them. They added stale bread, water and giblets to make a soup, which has always been called "zuppa del carcerato". For some time now, it's been elevated by adding herbs, cheeses, garlic, tomatoes and local extra-virgin olive oil.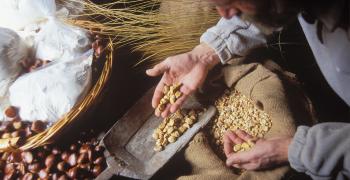 Learn more
Food and Wine
Olive oil, wine, truffle and other culinary delights make up the excellence of Tuscan gastronomy.
continue...