Caldaro is a fish soup with a recipe that originates from the Argentario, which used to be a poor man's dish that the fishermen from the Maremma would cook on the beach as soon as they returned from a day at sea, in a pot known as a "caldaro".
Nowadays there are many variations which depend on the availability of fish on the market and the opening and closing of the fishing season. The base of the recipe is still made with cheap fish to which you can add shellfish according to your personal tastes. We recommend following our version.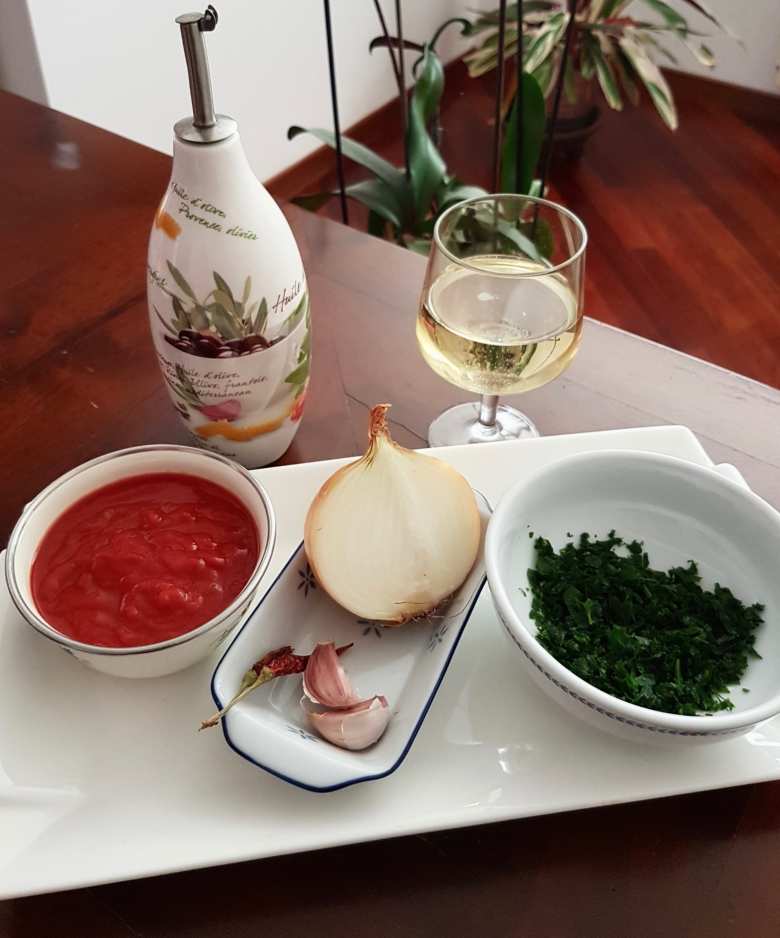 Monkfish, squid, calamari, mantis shrimp, prawns (depending on how many servings, you want allocate 3 prawns per person, 2 mantis shrimp and one squid, calamari and piece of monkfish, considering the soup as a single dish)
Extra virgin olive oil as needed
Garlic
Onion to taste
Chopped fresh parsley as needed
One chilli pepper
White wine
Hot water or fish stock
Tomato sauce
Sliced Tuscan bread
Heat extra virgin olive oil in a terracotta pot over a flame; when it is hot, add the onion, garlic and chopped parsley. The chilli can be put in whole or chopped, depending on your tastes.
When everything has browned, add in the white wine and simmer until reduced then add the monkfish, squid and calamari, lightly cooking them. After a few minutes pour in the hot water or fish stock and a suitable amount of tomato sauce (not excessive): after this is added, the colour should be a very pale red with a light consistency.
After 20 minutes put in the prawns and mantis shrimp. Do not overcook them, 10-15 minutes is enough, taking care to check that the broth does not boil down too much; if it does add a bit of stock or hot water.
When cooked, turn off the heat and serve the soup in small pots or deep bowls. We recommend ceramic dishes because they definitely bring out the flavour of the soup.
Scatter fresh parsley on top and place a piece of warm sliced Tuscan bread in each bowl; if desired the bread can be flavoured with garlic and oil.
Buon appetito!
You might also be interested in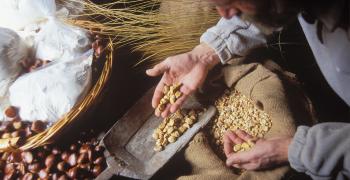 Learn more
Food and Wine
Olive oil, wine, truffle and other culinary delights make up the excellence of Tuscan gastronomy.
continue...