Magical Monte Sante Marie in the Crete Senesi
Biking through the beautiful Crete Senesi
This trail is not very long but involves some considerable changes in altitude. In particular, the beautiful country road between Asciano and Monte Sante Marie has some steep and challenging slopes.
Starting from the centre of Asciano you take the road towards the cemetery (1 km), which you reach by crossing the Garbo bridge over the river Ombrone. From the cemetery, the beautiful road rises and falls before arriving at the town of Monte Sante Marie, about 7 km later. From here the road undulates rather more gently until you come to Torre a Castello, at which point the asphalt starts, and you turn left and pass the La Fonte cheese farm, which produces some excellent pecorino.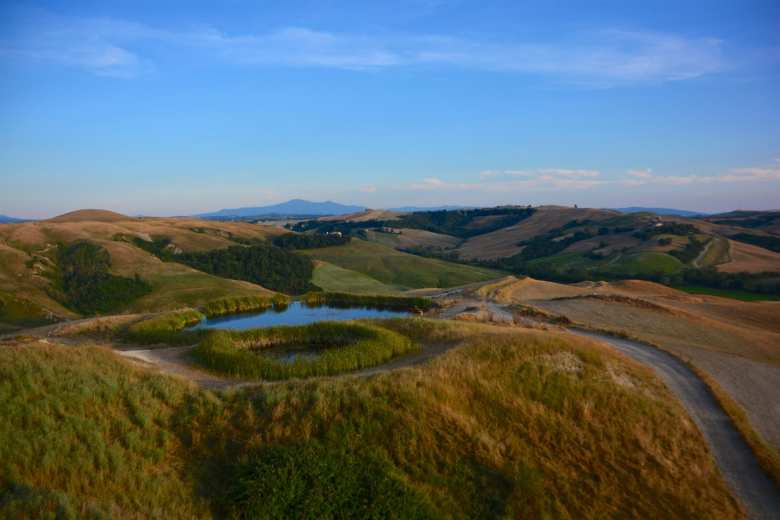 Follow the S.P. 8 "Torre a Castello" road, which goes downhill for 1.1 km, passing a landfill on the left. The route from here is marked by white and red paint and signposted '501 Torre a Castello-Mucigliani'. The road passes by a farmhouse, and after exactly 1.5 km, opposite a fence, it forks: turn left following the red-and-white signage. After 2.8 km, and after the farm of Faule, a final hill will take you to the Mucigliani farm. Another kilometre of dirt track will take you back onto asphalt in the form of the S.S. 438 "Lauretana" road, where you should turn left towards Asciano (10 km), passing through Vescona and Pievina.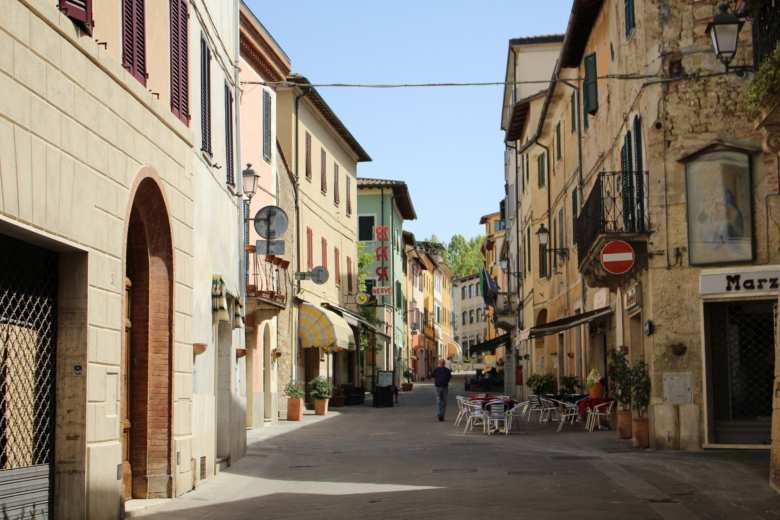 You might also be interested in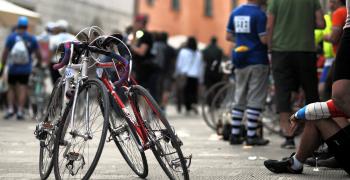 directions_bike
Learn more
Cycling
Cycling is the best way to delve deep into the soul of a territory. It allows you to reach the most beautiful places by taking the less-travelled
continue...