Tuscany comes to you: travel with us while staying at home
Online exhibitions, video games, recipes and much more to bring a taste of Tuscany to your home
There are many ways to travel. We know this isn't the time for suitcases, trains and planes, but nothing can stop us from exploring Tuscany together while staying at home. Through music or a short story, sipping a glass of wine or perhaps cooking something special for the family. While we wait to go back outside, this time at home is also an opportunity to look around us, it's a time to learn and reflect, to be better prepared when everything begins again. Here are a few online resources to bring Tuscany to your home.
Museums ad online exhibitions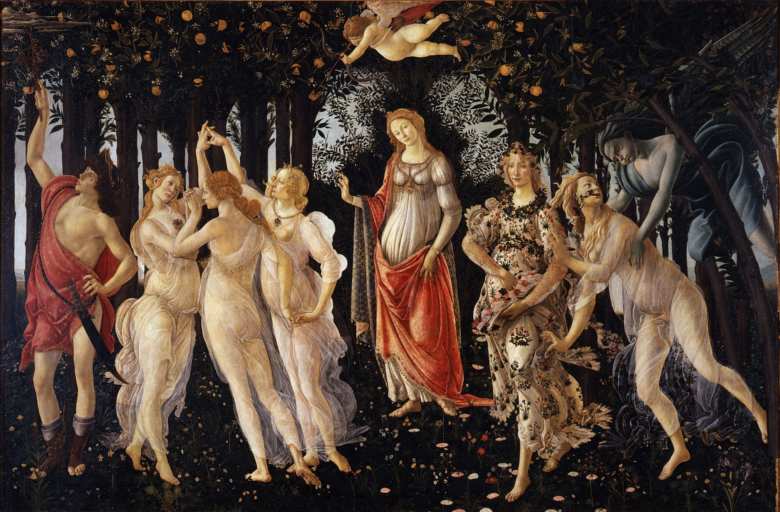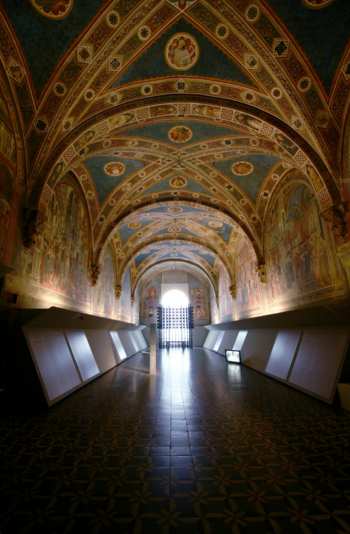 There are all sorts of digital initiatives these days and ways in which we can share and admire Italy's beauty. Here are some such examples from Tuscany's museums and galleries.
The Uffizi Galleries have several tools to explore the masterpieces in their collections via the HyperVisions section.
Florence's Galileo Museum has a vast section that hosts "Virtual Exhibitions", which provide interesting insight into the life and scientific discoveries (and more) about some of the greatest figures of the past, including Amerigo Vespucci and Leonardo da Vinci.
Google Art Project, the Google platform dedicated to art and culture, allows you to explore the rooms of Santa Maria della Scala in Siena, once a hospital for pilgrims travelling the Via Francigena, the Palazzo Vecchio Museum in Florence and Museo del Tessuto in Prato. Other impressive virtual tours can take you to Poppi Castle and the Civic Museum of Sansepolcro.
While it's not a bricks and mortar museum, the Via Francigena will leave you amazed. The way to Rome travelled by the pilgrims of the past and present unites history and culture, beauty, and food and wine. Google Street View takes you on a virtual journey for a preview of this historic way.
Last but not least, the collections of the Herbarium of the University of Pisa, in the Botanic Museum, can be accessed virtually.
Film buffs might like to take a look at our page dedicated to films set in Tuscany (there are dozens of them!), from James Ivory's A Room with a View to Ron Howard's recent blockbuster, Inferno, Stealing Beauty by Bernardo Bertolucci and Roberto Benigni's masterpiece, Life is Beautiful. Here you'll find a selection of films that we've prepared for you.
We're never tired of tv series, as well, so what about the Medici series? Also Money Heist ("La casa de papel") on Netflix features a couple of scenes in Florence, too. In particular, the Professor and Berlin meet in Piazza Duomo and reach Piazzale Michelangelo to talk about their plans.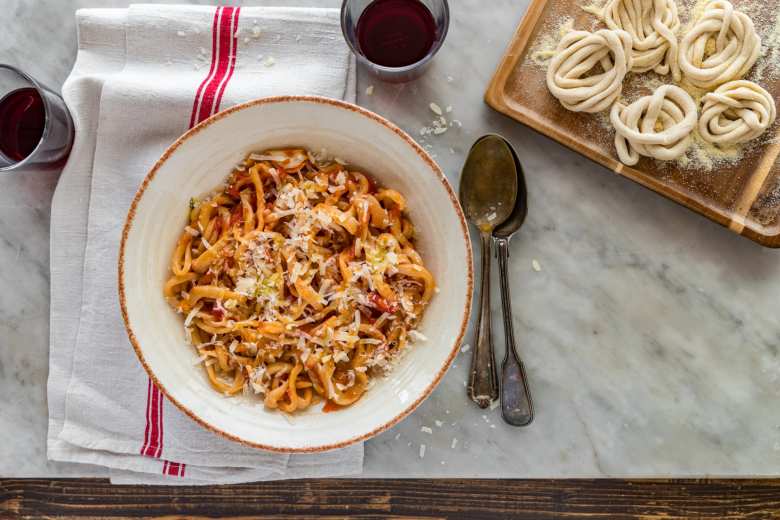 Fancy bringing the aromas and flavours of Tuscany to your kitchen? There's only one way to do it: by making some traditional dishes. How about making some pici? Or a sweet treat like cantuccini? You'll find plenty of inspiration on our recipes page! Check out the Tuscanycious playlist on our YouTube channel and throw yourself into our recipe vids!
Wine lovers will enjoy the 12 tutorial episodes on Visit Tuscany Tuscan Wine for Beginners: 12 videos to find out more about Tuscan wine with sommelier Andrea Gori.
While away the days by rediscovering Tuscany's great composers, such as Giacomo Puccini and Pietro Mascagni. If classical music's not your thing, listen to some contemporary artists like Bocelli, Nada, Gianna Nannini, Baustelle and Negrita.
As part of the Italian #IoRestoaCasa ("I'm Staying at Home") campaign, the musicians of the Orchestra della Toscana are posting videos of solo performances at home every day on the Facebook page.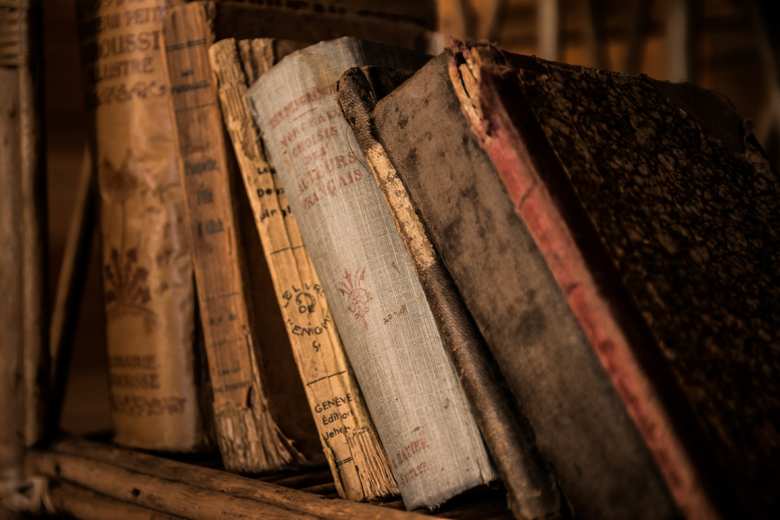 Video gamers can explore Tuscany through adventures on smartphones. If you like playing quiz, you can learn something about Tuscany playing the game of Toscana Ovunque Bella.
We also suggest that you fill in the blanks of our crosswords to test yourself with Tuscan typical products, art history and also pop culture.
Here are a few apps, for adults and children, which dive into the history and places loved by the Etruscans and Medici: The Medici Game, Murder at Palazzo Pitti takes you on a tour of the Pitti Palace to solve a long series of enigmas and secrets down the centuries in the Medici residence. Beyond our lives takes you on a treasure hunt around Cortona, Volterra, Populonia and Vetulonia. Mi Rasna - Io sono etrusco is a strategy video game that accompanies users on an exploration of Ancient Etruscan civilization, while Time Tales - gli Etruschi is a fun and educational adventure for children, which takes players back in time, to the Etruscan heyday.
That's not all. Kids can continue their journey around Etruria with the audiobook il Vaso della Concordia, an Etruscan adventure for children aged between 5 and 12, or they can colour in this book while they discover the incredible story of the ancient Tuscan people.
Last but not least, please join the conversation in our social pages by sharing your memories, hopes and dreams with the hashtags #mytuscany and #instatuscany.
For a glimpse of Italy beyond Tuscany, check out the hashtag #italycomestoyou, just launched by our cousins at Italia.it.
You might also be interested in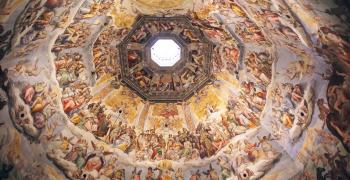 Learn more
Art and Culture
Tuscany is the cradle of the Renaissance and known all over the world for its immense artistic and cultural heritage.
continue...