Fashion in Florence
Check out our focus about the fashion industry and handicraft in Florence
Florence has a long tradition as far as fashion is concerned and it can be considered as one of the most active cities in Italy and worldwide. The haute couture industry is very important here: we can safely say that Italian high fashion was born in Florence, at a parade organised on February 12, 1951, by the pioneer of Italian fashion Giovanni Battista Giorgini at Villa Torrigiani (then repeated in the White Room of Palazzo Pitti). On that occasion many international buyers were present and they discovered the elegance of Made in Italy, with much more competitive prices than Paris fashion.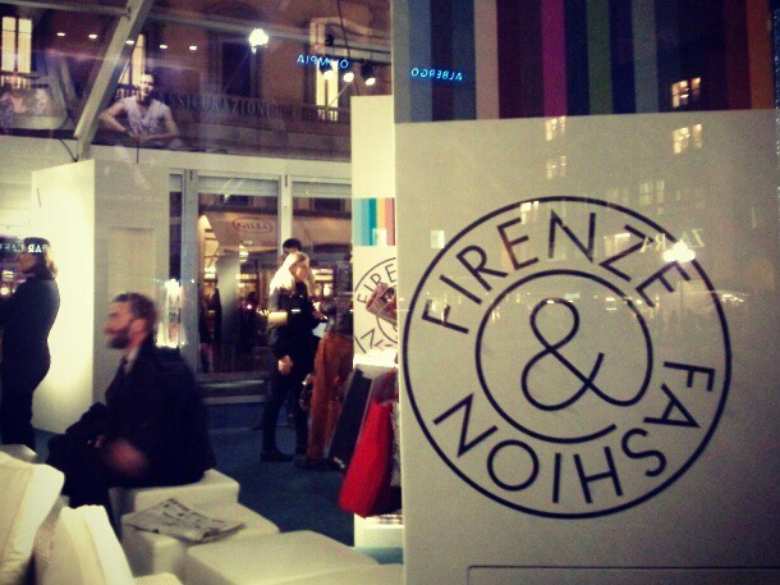 The city boasts designers such as Gucci, Enrico Coveri, Roberto Cavalli, Salvatore Ferragamo, Patrizia Pepe, Emilio Pucci and many others. Their Florence-based fashion houses develop products that are famous all over the world. The major fashion boutiques are concentrated in the commercial district of luxury, along Via de' Tornabuoni and Via della Vigna Nuova and, in general, in the historical centre of Florence.
There are also many handicraft shops, especially those selling leather goods (many are located between Piazza Santa Croce and Borgo dei Greci), as well as the leather industry (15.2% of Italian companies operating in this sector are situated in Florence).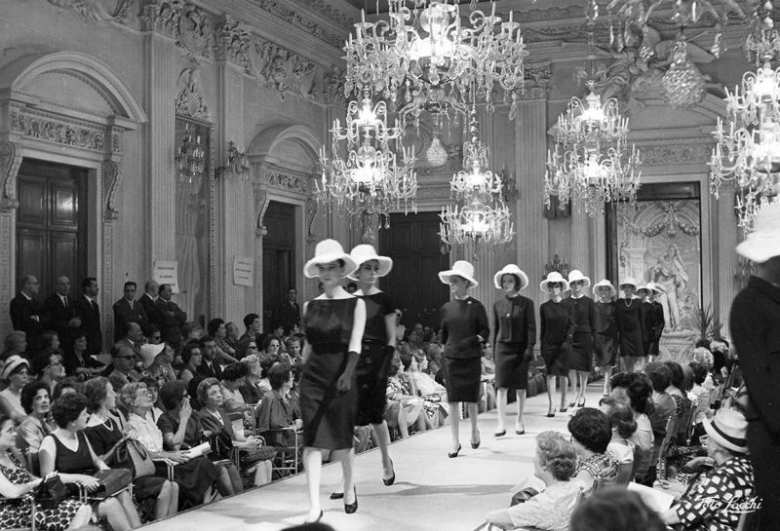 After the Second World War, some Italian entrepreneurs started to work hard to develop their fashion firms. In 1951, the Tuscan businessman Giovanni Battista Giorgini organized the first Italian international runway show at Villa Torrigiani, in Florence. Until then, runways had been held at department stores, but Italian fashion had not yet gone beyond the national boundaries.
The runway of 1951, for the first time, welcomed a selected audience made up of foreign journalists and buyers from major American department stores. After this successful event from 1952 to 1982, the Sala Bianca in Palazzo Pitti was the stage for fashion shows. Thanks to these first runways "Made in Italy" became a globally recognized brand and Florence an international landmark for Italian high fashion.
Since 1954, the Pitti Immagine company organizes international fashion events centered at Fortezza da Basso and Stazione Leopolda. Today, the city hosts four of the world's most important platforms for fabrics, clothing and accessory collections: Pitti Uomo, Pitti Donna, Pitti Filati and Pitti Bimbo.
The picture above comes from the Archivio Storico Foto Locchi which is considered one of the world's foremost collections of rare fashion photographs: it is home to upwards of 5 million photographs recounting the history of Florence and Tuscany from the 1930s to the present day.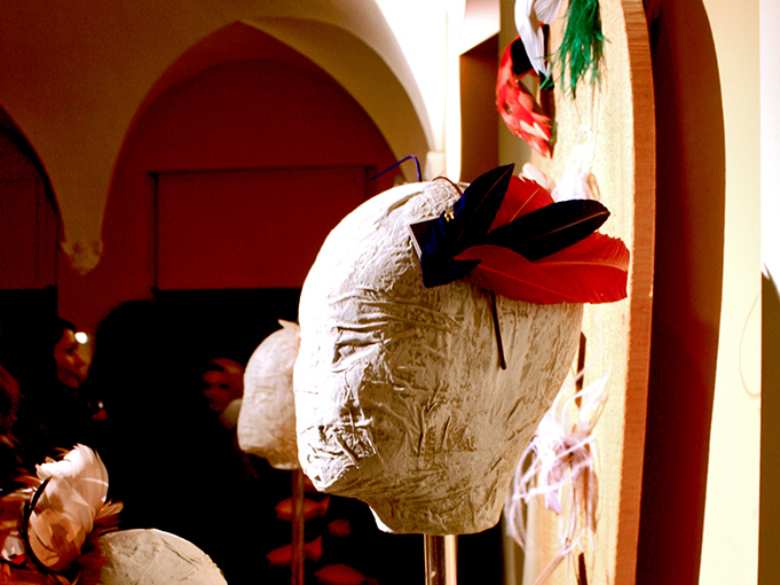 The city has the only museum in Italy dedicated to fashion and its history: it is the Galleria del Costume and traces a detailed history of fashion through the years, with a collection of more than 6,000 artefacts, including antique clothing, accessories, theatre costumes, top film documentaries and many examples of prestigious Italian and foreign designers, thanks to the presence of leading samples by famous designers such as Valentino, Giorgio Armani, Gianni Versace, Emilio Pucci, Ottavio Missoni, Yves Saint Laurent and many others.
There is also the Salvatore Ferragamo museum in Palazzo Spini Ferroni in Via de' Tornabuoni, with its collection of more than 10,000 shoes made by the fashion house, tokens of craftsmanship that show the fashion and styles in vogue in the previous century, as well as photographs, newspapers, sketches and wooden models of few celebrity feet!
In 2008 the museum added Museo Capucci, focusing on sculpture dresses designed by the great designer for the Venice Biennale in 1995.
Last but not list, you should check out the Gucci Museum, which is located next to Palazzo Vecchio (temporarily closed).
Other museums linked to more specific aspects are the Fondazione Arte della Seta Lisio, the Museum of straw and straw braiding in Signa and the Silver Museum and Torrini Museum. Vintage clothes are in the Stibbert Museum.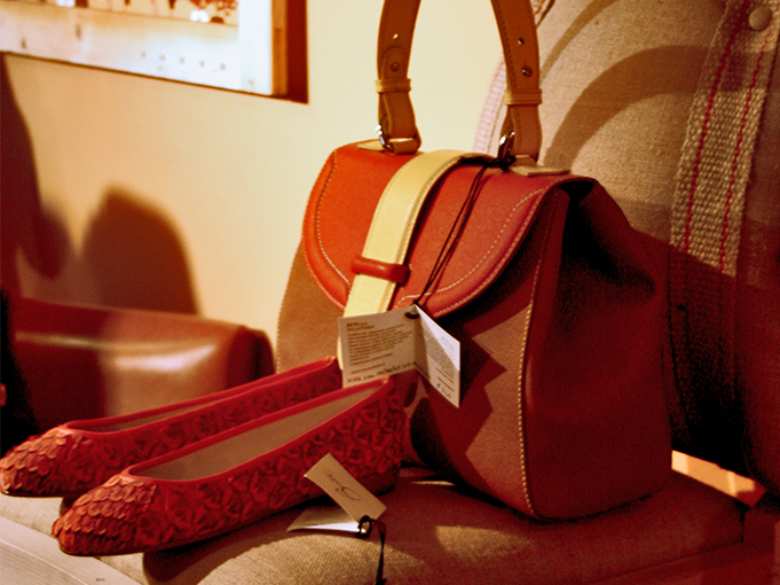 Every year Florence hosts Pitti Immagine, an annual series of fashion events that are the most prestigious and important of their kind on the international scene like Pitti Immagine. Pitti Immagine consists of many events: Pitti Immagine Uomo, Pitti W-Woman Pre-collections, Pitti Immagine Bimbo, Pitti Immagine Filati, Pitti Immagine Fragrances, Pitti Immagine Casa, Pitti Immagine ModaPelle, and holds thousands of exhibitions, fashion shows and congresses by the most important Italian and foreign designers and VIPs, whose exhibition is by invitation only.
Special openings openings, galas, presentations, fashion shows, social events and exclusive parties are organized throughout the city and metropolitan area. The events are held in various locations in Florence, including the White Room of Palazzo Pitti, the Fortezza da Basso, Odeon Cinema, Piazza Santa Croce, Palagio di Parte Guelfa, the Salone dei Cinquecento in Palazzo Vecchio, the Leopolda Station, Ponte Vecchio, as well as many clubs, nightclubs and stores and fashion boutiques.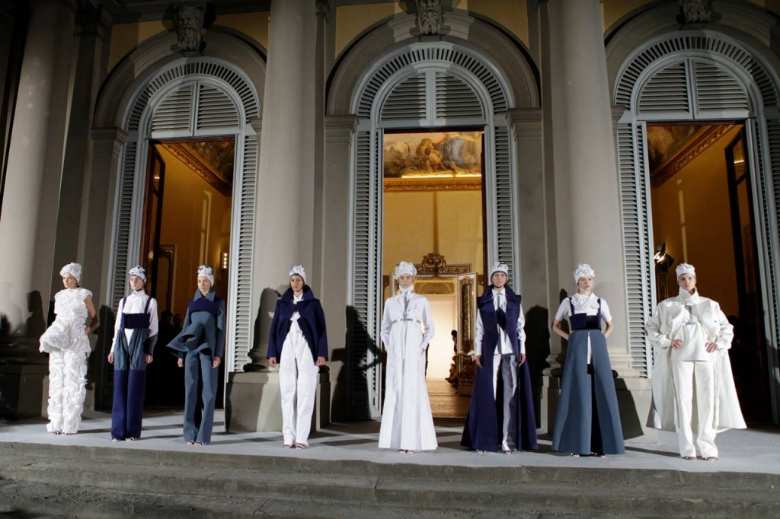 In Florence there are many fashion schools such as:
There's also a fashion library: the Centro di documentazione Matteo Lanzoni di Polimoda.
Shopping Outlets and Malls in Tuscany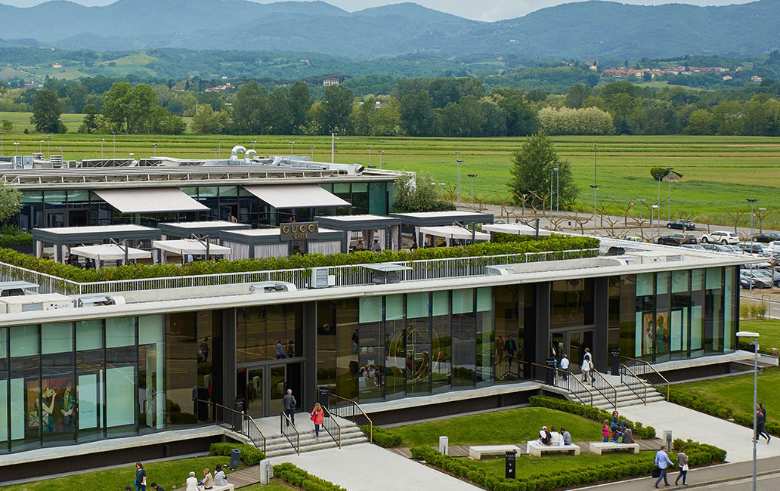 In Tuscany there are many shopping outlets where you can buy discounted goods. Read this post for all the information: where they are, how to reach them and what they sell.
You might also be interested in

pan_tool
Learn more
Craft
Tuscany is one of the Italian regions better known for its excellent craftsmanship.
continue...