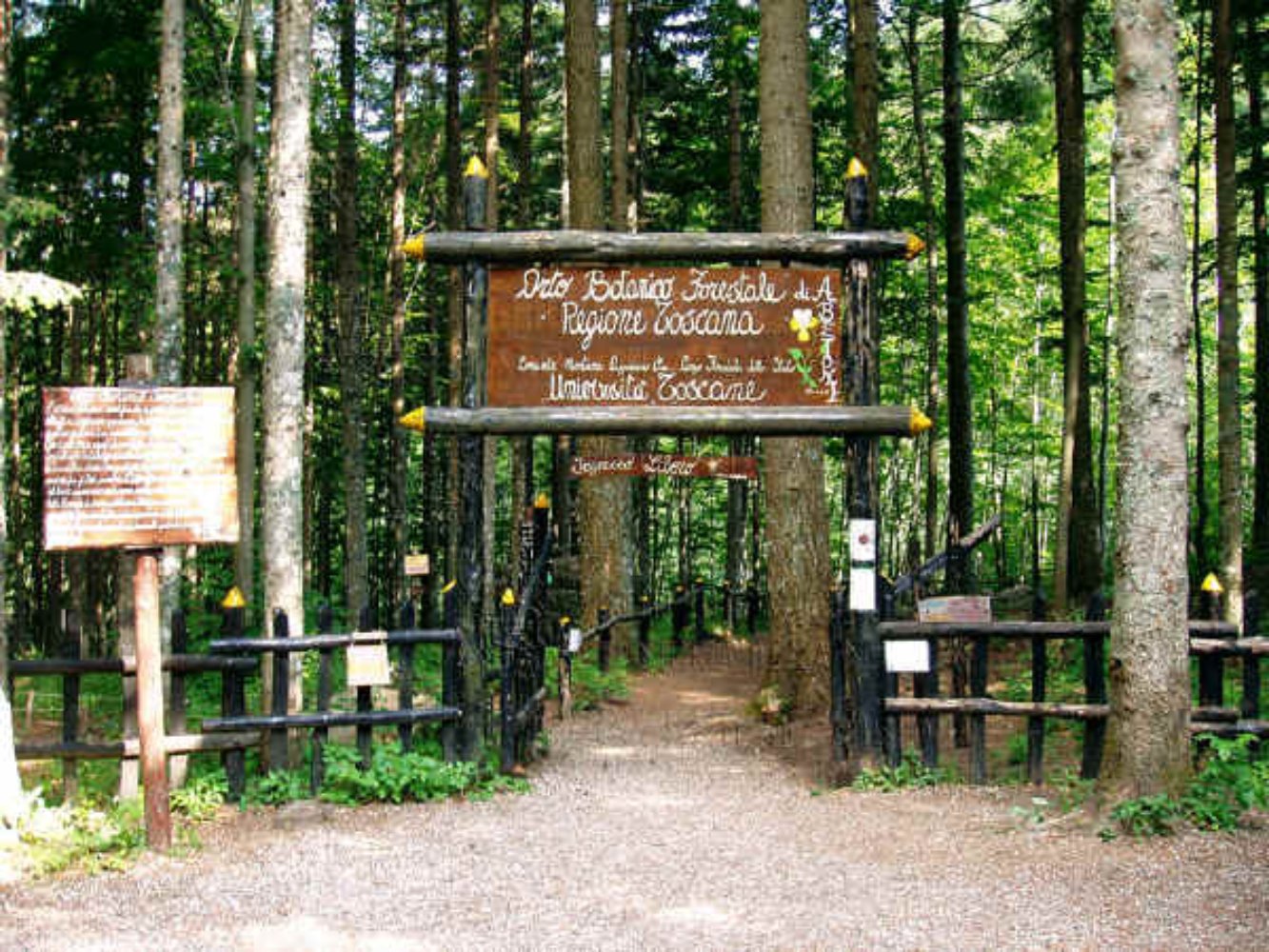 Exploring the Abetone Botanical Gardens
Discover the wide variety of local flora
Going by foot to the Abetone Botanical Gardens allows visitors to enter into direct contact with the area surround the Pistoia Appennines. This itinerary offers visitors the opportunity to learn about and enjoy the indigenous flora in this particular area of the Apennines.

Departing from piazzale Municipale in Abetone, follow the wide, wooded road that goes under the chairlift. Continue downhill until coming to the small village of Boscolungo. This is a second point of access along the same itinerary marked with red and blue signs. A third point of access is in the village Le Regine. From here, follow the trail CAI n. 102 (red and white signs). From Boscolungo continue slightly uphill until reaching the Chierroni ski slope; from here, take the Abetone Trekking Trail n. 7 which leads to Lake Nero. A bit further ahead you will leave Val di Lima and enter into the Valle del Sestaione. After approximately 20 minutes, you will find a rock climbing wall on the right, called the "Balzo di Peppone". Look for a trail on your left that goes downhill with numerous hairpin turns in a conifer wood until reaching the Botanical Gardens along the Sestaione stream.

There are many reasons to visit the Abetone Botanical Gardens, especially since the garden meets the needs of many different people and visitors. Both those looking for a peaceful place for a walk and those passionate about botanical gardens will find what they are looking for. The 1.4 acres boasts over 300 species of central Appennine flora (including gentian, lilies and orchids). Each species is marked with its scientific name and its diverse characteristics, allowing visitors to understand the plants nutrition or medicinal properties, whether or not it is poisonous and so on. The garden was designed with the utmost respect for nature and contributes to the naturalness of the environment. Guided visits are conducted by student docents who volunteer at the garden. The garden is managed by a consortium of state and local institutions, including the Region, the National Forestry Department, the Pistoia Appennine Mountain Community and various Tuscan universities. The space was created by Dr. Federico Strada, whose passion for flora brought him to open an Appennine garden that has both conservation and education as its scope.
You might also be interested in