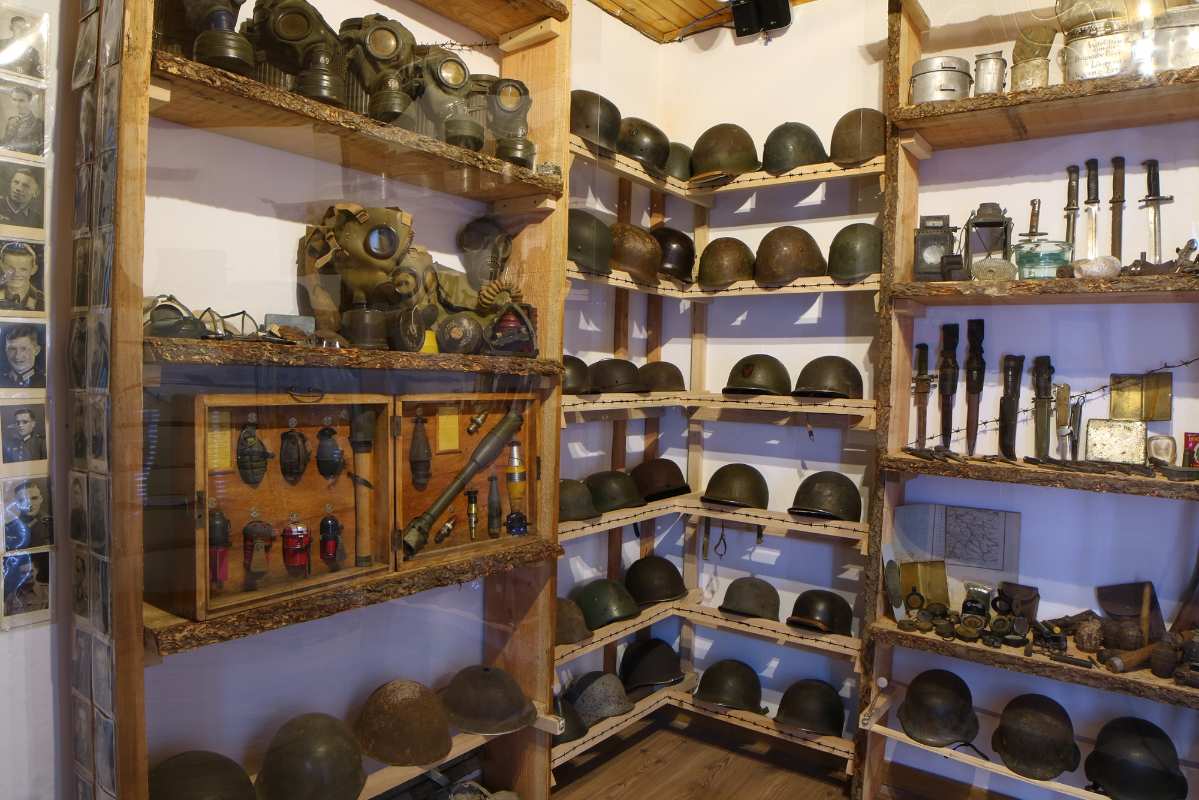 account_balanceMuseums
Gothic Line Museum, Pianosinatico
Exploring places of the past and relics of the Second World War
History has left a significant mark on Pianosinatico, near Pistoia. The Gothic Line passed through the area during the Second World War and bunkers and outposts were hidden on the mountainsides and in the woodland around Cutigliano, near Abetone.
The museum contains relics found by local residents as they returned home when the war was over; the village reduced to a heap of rubble. The display of weapons, documents from the time, personal effects and period clothing, alongside reconstructions of the outposts and uniforms, illustrate a chapter in Tuscany's history that left its marks on Pianosinatico.
The museum is split into four rooms, each showing relics from individual villages. One of the 12 outposts, which belonged to the Pianosinatico stronghold, has been reproduced in the German room, while the American room contains materials from the 10th Mountain Division: a corps specially trained to fight in extreme conditions and in the mountains.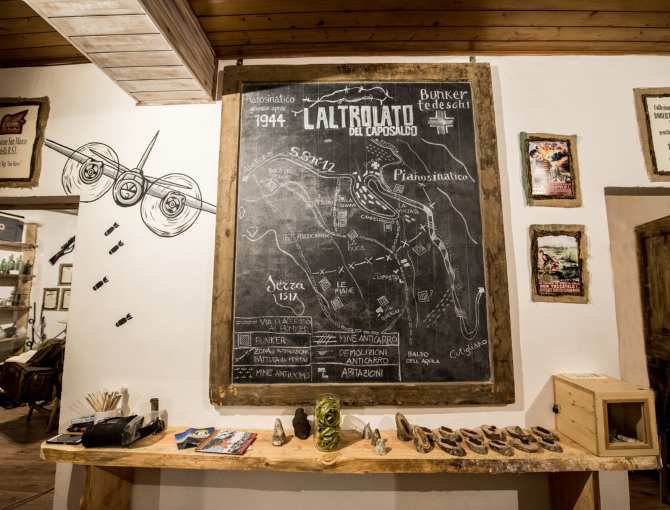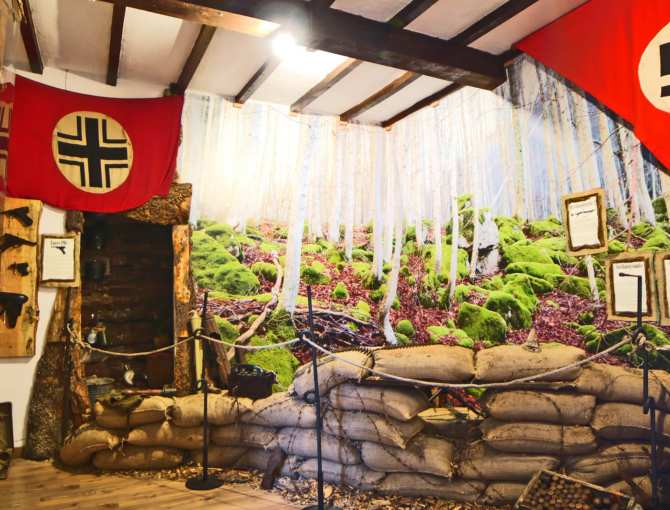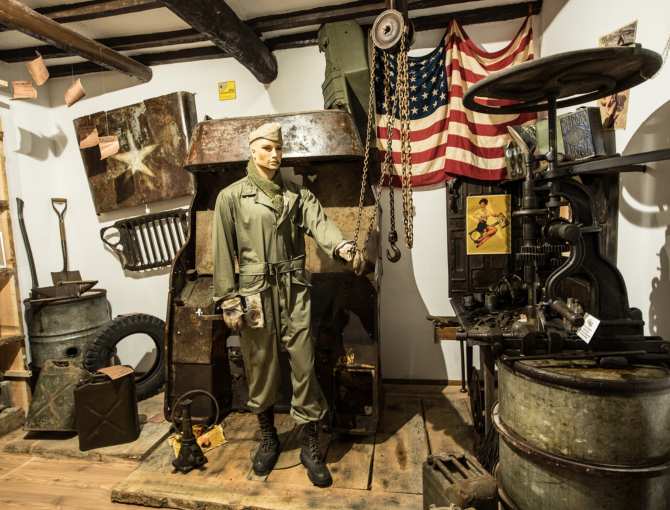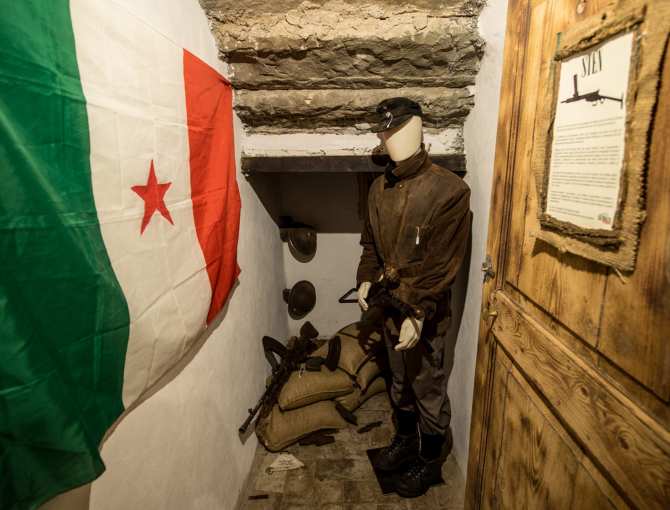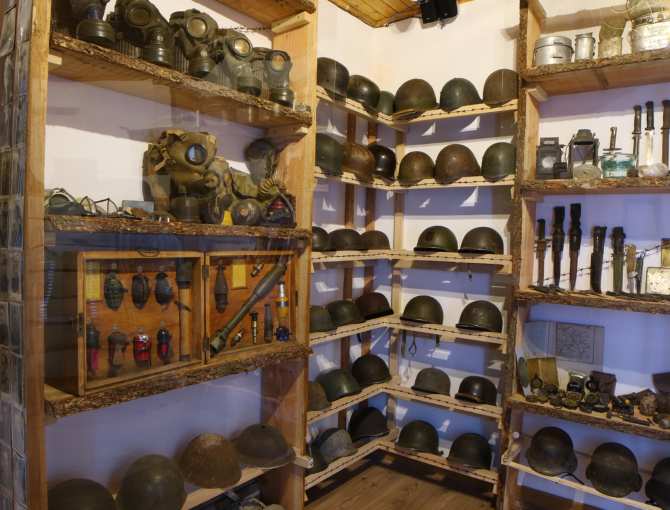 Clothing in which partisans went to fight, reproduced according to photos, are located in the partisan room, whereas the Italian room features an original fascist manifesto dating to 1935, which asked Italian families to surrender their gold to finance the construction of war weapons and a lictorial bundle, symbolic of the end of dictatorship.
Visitors can also find the private collection of Roberto Simoncini, with weapons, helmets and documents belonging to various nationalities, which Simonetti discovered in the woods around Pianosinatico in the 1960s.
A renovated monument to the victims of the Pianosinatico Massacre stands near the museum. Two trails start here: one that's 1.5 km long and another one that's 8 km. It's an excellent way of seeing the remains of the bunkers and outposts.
For more information about museum tours and other routes: Associazione Laltrolato del Caposaldo
Abetone Cutigliano
The ideal destination for vacations with sports and nature, all year round
The territory around Abetone Cutigliano, immersed in a dense forest of conifers, is the ideal destination for those who love nature and winter sports. But this area is also inviting all year round because of its extensive network of trails, great for excursions and hiking. ...
Morekeyboard_backspace