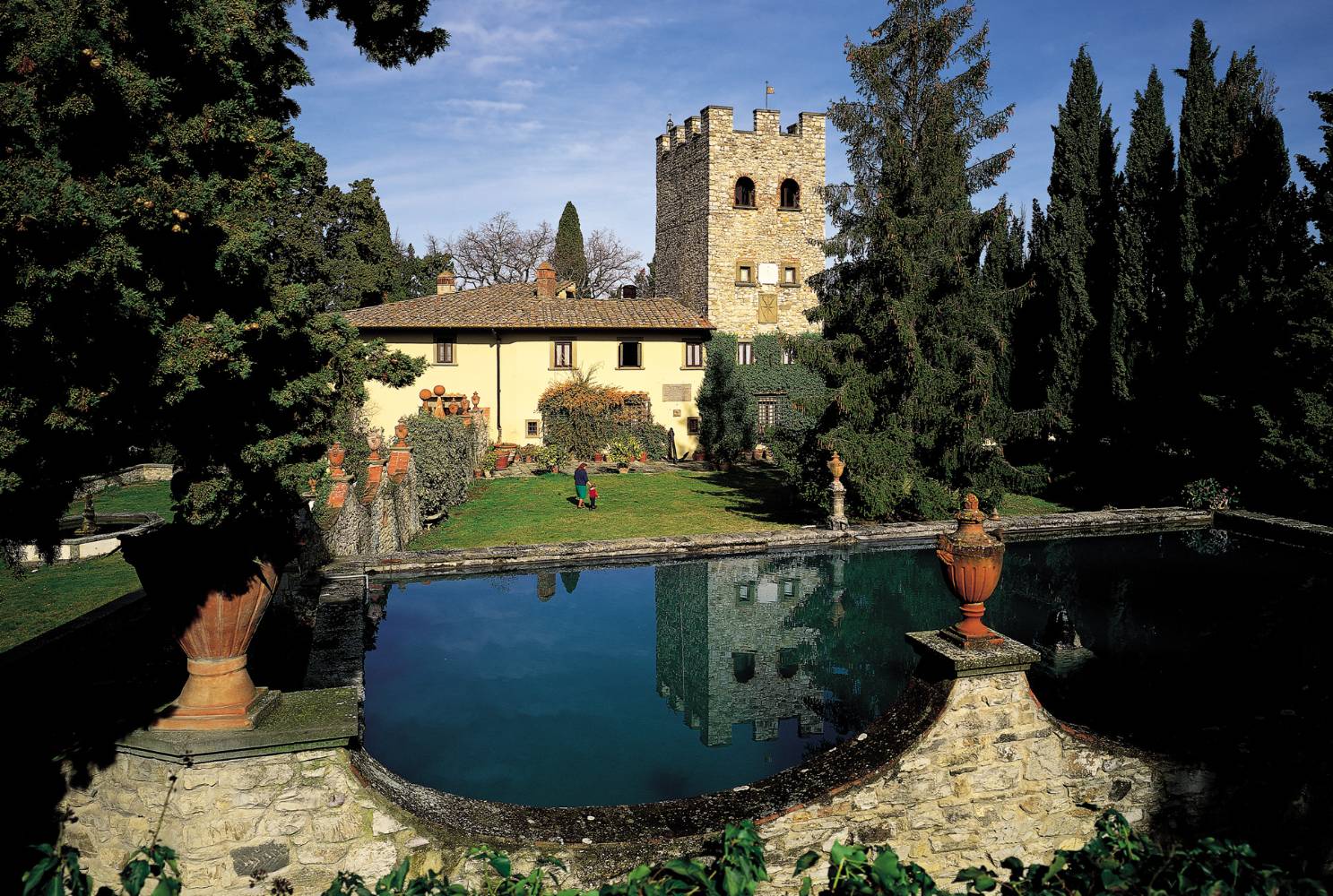 Photo ©Castello di Verrazzano
A visit to Castello di Verrazzano
Wine tour and tasting on the Chianti Classico road
We can sum up Chianti's landscape with three images: vineyards, olive groves and… castles! For over 200 years, the Chianti area was prime battleground for fights between Siena and Florence. Castles and walled towns were built on hilltops as protection and to maintain control over the land. Many of the most renowned contemporary wineries were once fortified palaces. Today, they welcome visitors and wine connoisseurs.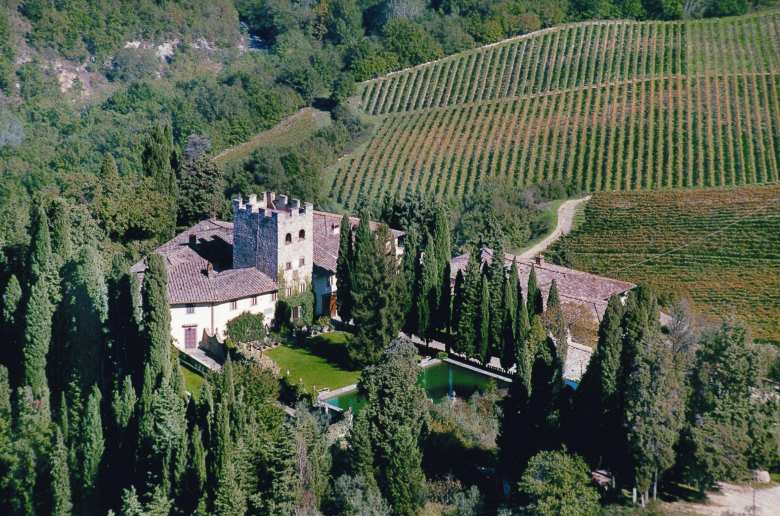 On the road to Greve in Chianti, just after the Passo dei Pecorai (Pass of the Shepherds), you reach Castello di Verrazzano winery. Does Verrazano's name sound familiar to you? Giovanni da Verrazzano, the explorer who discovered the bay of New York, was born here in 1485. The famous New York bridge was named after him in 1964!
The Verrazzano family, of Lombard origin, took their name from the area where they settled. The name probably derives from the Latin word "verres" (wild boar) and "zona," which would mean "land of the wild boar." Their family line ended in 1819 and after some changes in fortunes, the castle has been managed by the Florentine Cappellini family since 1958.
The 230-acre estate today holds 52 hectares of vineyards at altitudes between 260 and 420 meters above sea level. The grapes that grow here are mostly red, including Sangiovese, Merlot, Canaiolo, Cabernet Sauvignon and Colorino. There is only a small percentage of white grapes, such as Trebbiano Toscano and Malvasia lunga del Chianti. The harvest, which usually takes place between September 25th and October 25th, is done exclusively by hand through a careful selection of grapes.
Along with Chianti Classico, other wines are produced, including white and rosè, and a delicious Vin Santo dessert wine. Vin Santo is a passito wine made with white grapes like Malvasia and Trebbiano, which are carefully dried in the historical Vinsantaia of the estate.
These grapes also produce a balsamic dressing from the slow fermentation and acidification of the Trebbiano grape, which is fire-cooked without adding anything to it. The grape is then aged for many years until it reaches the desired syrupy density.
You might also be interested in