Top 5 romantic things to do in Tuscany with your partner
Here's a list of the top 5 things to do in Tuscany in order to make your boy-girlfriend totally fall in love with you or ask you to get married!
If you love our Region and you have finally planned the vacation in Tuscany you have always dreamt of with your beloved one, you might want to discover which the most romantic places to visit are, the ones that inspire… love!
Book a room or a flat in a castle in Tuscany
Castles are great locations, very quiet, often tucked away at the end of a short dirt road with cypresses, an excellent introduction to your "agriturismo" (rural tourism).
The history of the castles is amazing and the afternoon tea (or glass of wine) with the owners explaining the history will surely be a special experience.
The balconies have breathtaking views of the countryside and you can climb the towers for some excellent photos. There are often many separate buildings for lodging, so if others are there, your privacy is assured.
Moreover, most of them have a pool where you can sunbathe and relax… Is there a better place to share with your love, spending thousands of sweet moments together?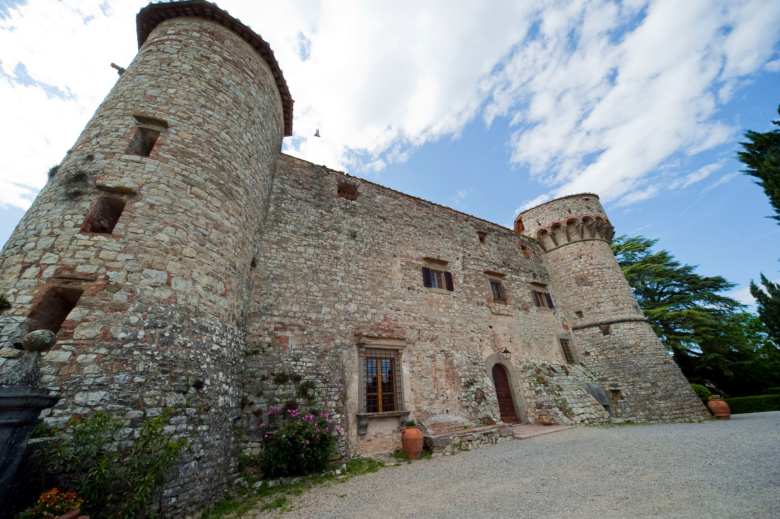 Wait for the sunset along the beach
There are tons of amazing beaches in Tuscany and the islands of the Tuscan archipelago are even more charming.
From Capraia isle's lighthouse, old jail or port tower there's a breathtaking view of the beneath harbour: you can invite your soul mate for a walk and enjoy with the panorama… all alone… surrounded by nature and the sea!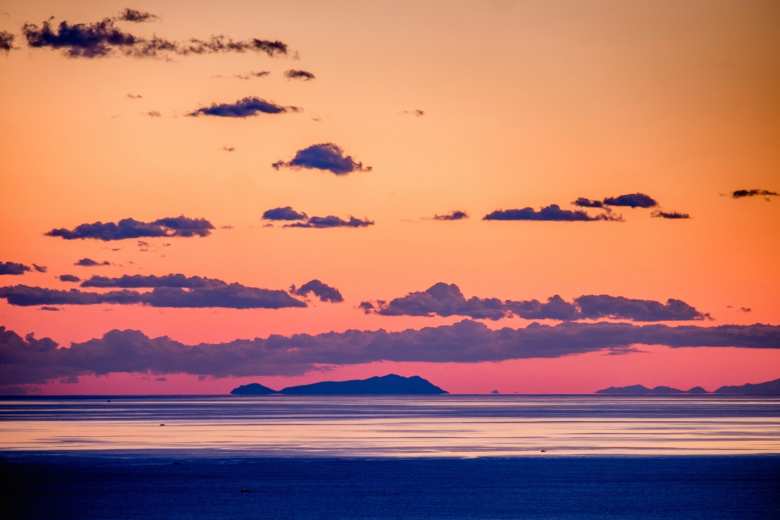 Spend a day with your partner in the natural hot springs
Tuscany is a region with great geothermal activity underneath its surface and hot springs are the most enjoyable result of this phenomenon.
You can find several SPA and thermal establishments throughout our territory, but we suggest you to try the natural-hot water pools and waterfalls such the ones in Saturnia, Bagno Vignoni, Petriolo or San Filippo.
During winter it's weird to bathe in 40°C waters when outside it's cold, but it's undoubtedly an extremely pleasant experience, whichever season you'll choose. Invite your partner to bathe with you in one of the small pools and surprise him/her lighting up some candles around during the night hours: you'll always remember those magical moments!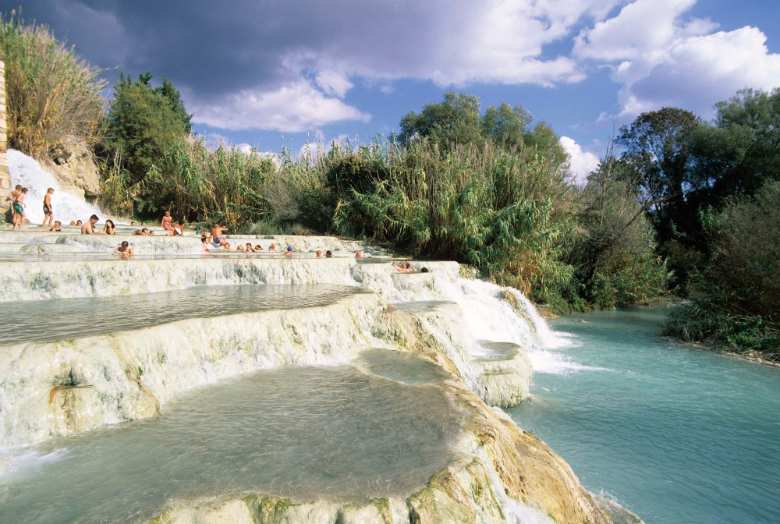 Wonder throughout the countryside of Chianti and Valdorcia
The Val D'Orcia has been put into the UNESCO World Heritage sites because of it's pure and rustic beauty that have to be preserved during centuries. Cypresses, poppies, grass, sunflowers, the picturesque Cappella di Vitaleta and towns such as Pienza or Montalcino are unique gems.
The Chianti hills and vineyards are poetry as well! Take your car and drive without maps nor destinations throughout these lands of earth and trees, oil and wine. Prepare a picnic box and sit under an oak tree, overlooking the surrounding fields… your companion will surely now how to thank you ;)
But of course, the Tuscan countryside is much more extended and unexpected, so why don't you surprise your partner with something less mainstream such as the Maremma or the Garfagnana?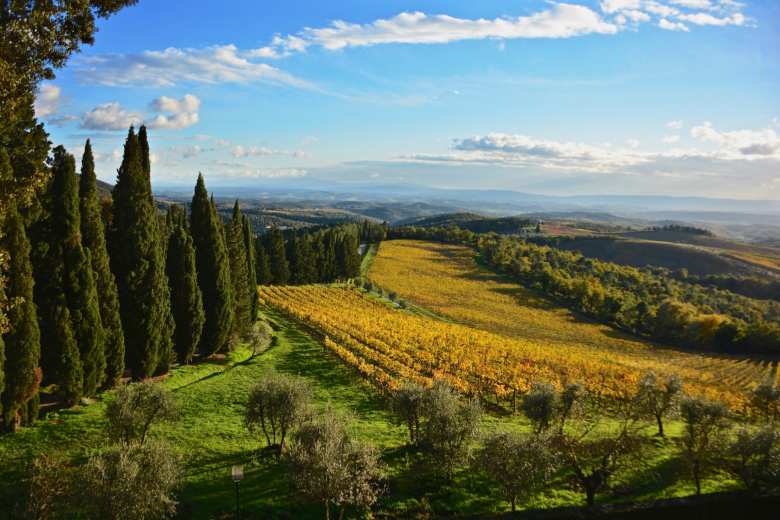 The old charm of a medieval village

Forget for one moment the beauties of the crowded Firenze, Pisa, Siena… and try to imagine you and the person you love embraced, discovering the narrow streets, the scenic overviews, the small churches, the hidden restaurant of a "borgo". After a day spend outside, try to think about the pleasure of entering your hotel room, taking a shower and relax… with the one you love!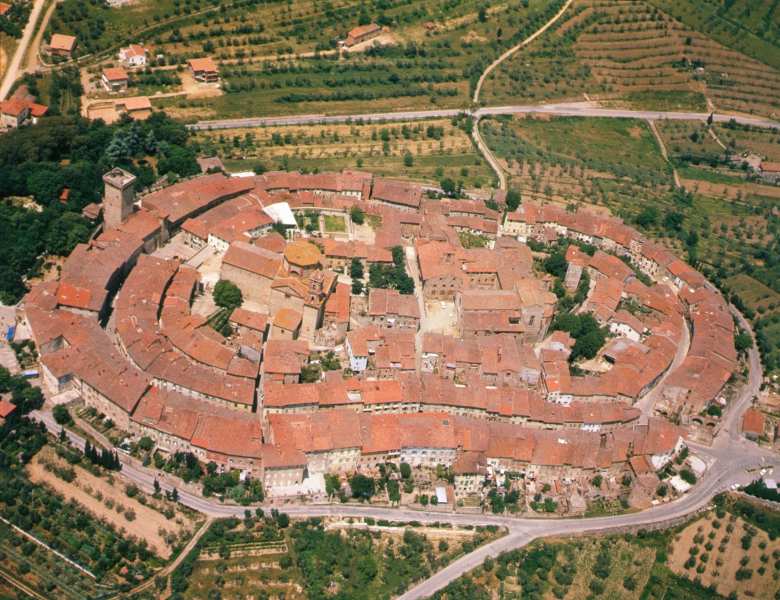 You might also be interested in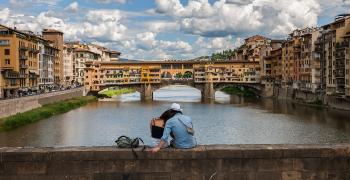 Learn more
Romantic and Wedding
Tuscany is like heaven for food, nature and art town admirers. But it's also the perfect location for couples and wedding celebrations.
continue...