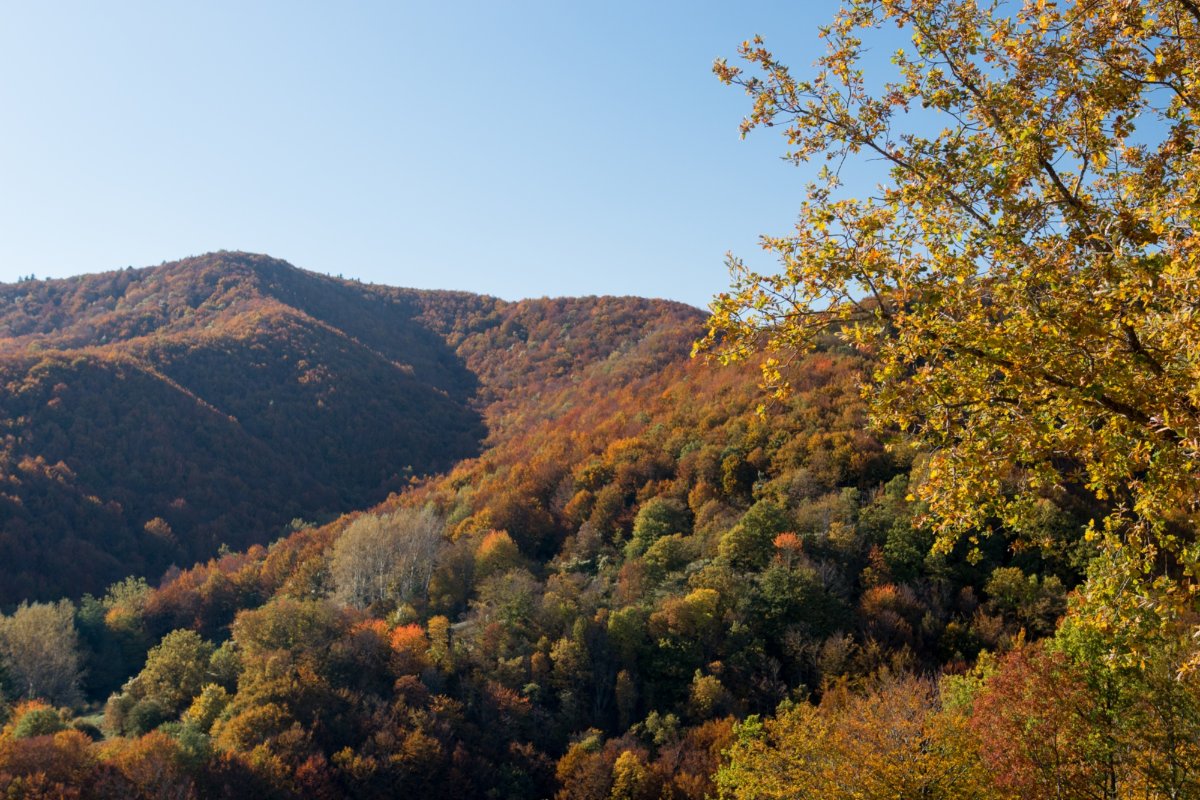 Photo ©Shutterstock / Francesco de Marco
natureNaturalistic attractions
Monte Falterona
The mountain, located in the Foreste Casentinesi National Park, was a sacred place for the Etruscans
Monte Falterona, 1,653 metres high, is the second tallest peak in the Tuscan-Emilian Apennines after Monte Falco. The mountain is part of the enchanting Foreste Casentinesi, Monte Falterona, Campiglia National Park.
Majestic and wild, Monte Falterona has been bestowed since antiquity with a strong sense of spirituality. It's very likely that the Etruscans named it and considered it a temple, a sort of Olympia that found its energy in the beauty of nature. Its first name, Fal Truna, means "Throne of God".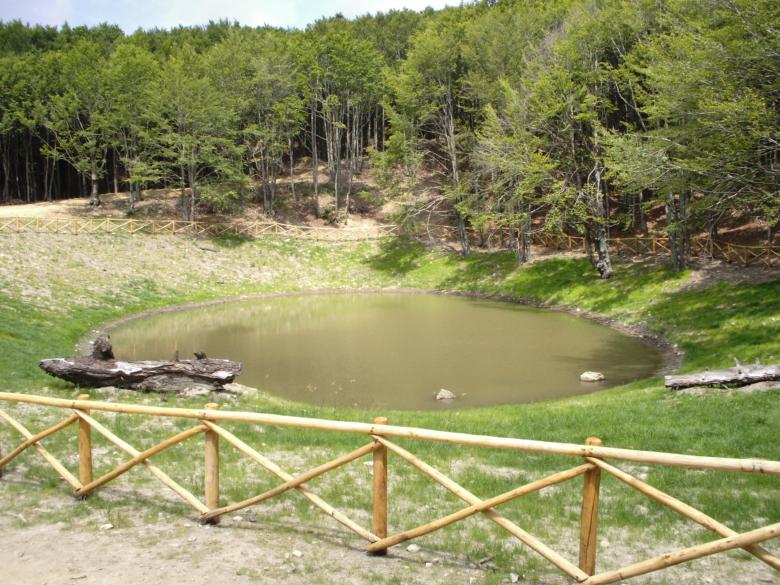 Monte Falterona also has another unique trait that makes it a symbol of Tuscany: this is where, on one of its slopes, the Arno River starts its course, which, joined by its numerous tributaries along the way, flows towards the famous cities of Florence and Pisa. Marking the source of the river today is a stone inscribed with a quote by the poet Dante Alighieri.
Another important element, also tied to the ancient Etruscan civilization and the Roman era, is the Lago degli Idoli, or Lake of Idols, a body of water that takes its name from the votive statuettes discovered on the lakebed over the years.
To learn more about the history of the mountain and its inhabitants, there's nothing better than a visit to the Visitors' Centre in Castagno d'Andrea, with exhibitions about famous travellers and objects attesting to the life of chestnut cultivators, a popular tradition in this area.
San Godenzo
Trails through nature and traditions
Even several kilometres before arriving in San Godenzo, you'll notice the mountains and the dense forests that surround the town, steeped in rich, warm colours. This area is bestowed with an unspoilt environment, known for its perfect harmony between nature and human intervention. Indeed, nature dominates everywhere here, with landscapes that have been beloved by poets and painters alike. ...
Morekeyboard_backspace
You might also be interested in