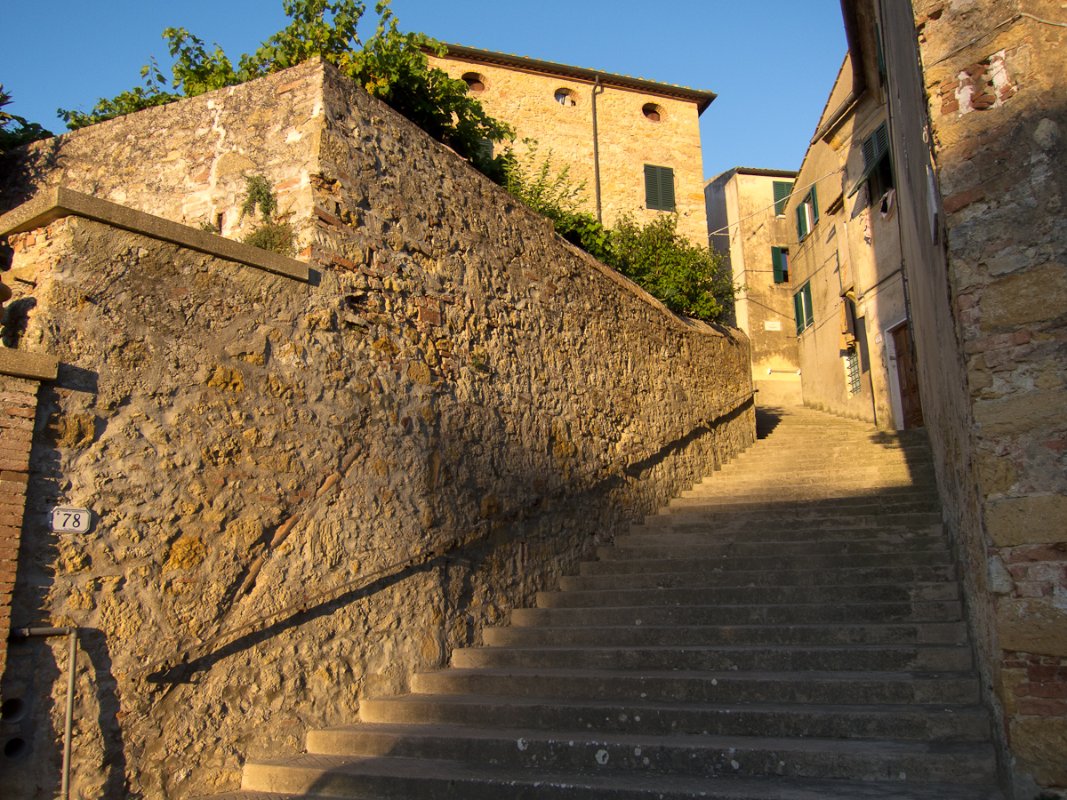 Guardistallo
A well-preserved mediaeval village immersed in nature
Guardistallo, from the mediaeval Latin "stallum Gualdi", is situated on the top of a hill where the river Sterza meets with the river Cecina.
This village, of Longobardorigin as the name suggests, came under the dominion of the Della Gherardesca family who in turn bequeathed it to the bishop of Volterra. With its shape of a horse-shoe, the village seems to embrace the luxuriant green valley that separates it from the sea a mere 10 kilometres away. The characteristics typical of mediaval villages in Tuscany have been maintained and the natural surroundings are worthy of any artist's inspiration.

The territory is mostly covered in woodland with little grazing or pasture-land to offer, in fact the main activity is based on the production of wine and olive-oil.
The old mediaeval village of Guardistallo has remained practically untouched in time, immersed in the green of the countryside with a beautiful view of the Tyrrhenian Sea and the islands of the Tuscan Archipelago.